Arkive_Effects is a collection of analog effects designed for sonic experimentation. It contains 2 VC LFOs, 2 tape saturations, a spring reverb, a delay and a phaser. However, this is not your average multi-effect box, as each module has been analysed and tweaked to support your creative process.
And experiment you can! Try any of the following: inserting an effect in the delay's feedback loop, adding modulation to the phaser (or to any other effect), poking the three springy insides hiding behind the removable acrylic lid.
You can go further inside with several moddable features directly on the PCB. With Arkive_Effects, you will uncover unique sounds and new uses for effects you thought you knew.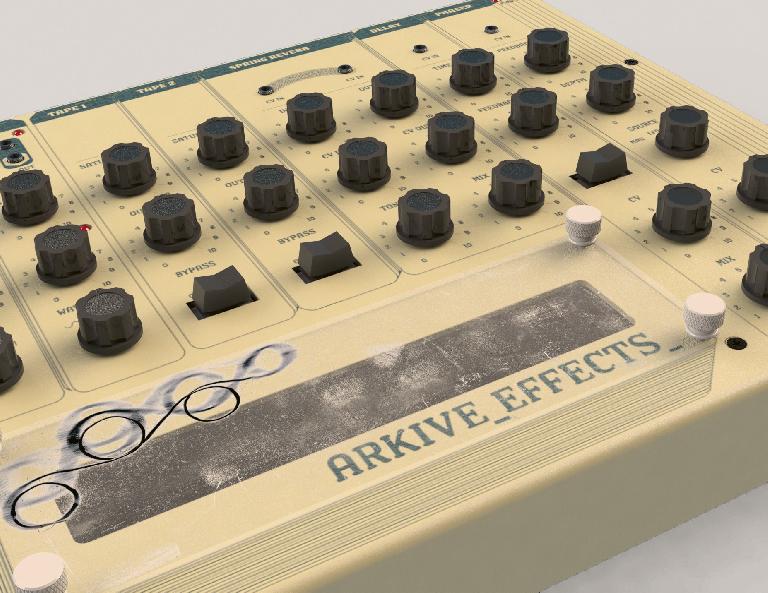 The Dust Collec tor honours and expands upon the histor y of experimentation in electronics, shaking the dust and ash that have settled over the 70's: gritty, springy, phased magic dust that sticks to the tape and transforms your sound into a living, kicking and breathing organism - not necessarily pretty, but alive & authentic.
Arkive_Effects will be on show and active, feeding into and off of the Mixerblocks modular audio console, from Thursday 9th to Saturday 11th of May at Superbooth 2019 in Berlin.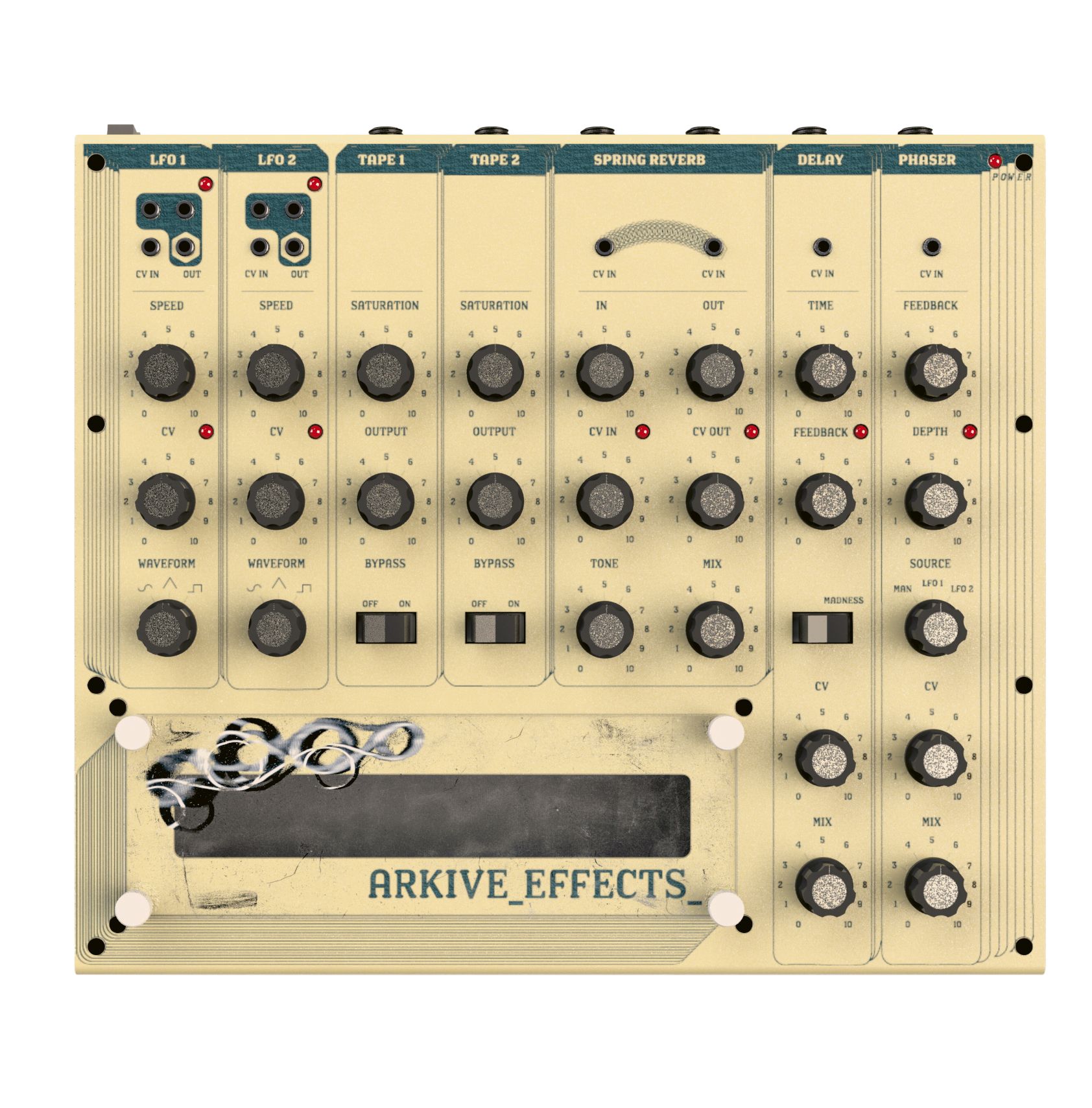 7 modules & 5 effects
2x CV LFOS
The two LFO modules are included as a starting point for modulating any of the effects and the LFOs themselves. Each LFO contains:
Sine, Triangle and Square waveforms
LFO speed CV input
Speed and CV depth controls
2 normal outputs
inverted output.
2x TAPE SATURATION EMULATORS
These saturation circuits can be used to warm sounds up or to give them a chunky layer of dirt with:
Saturation and Volume Knobs
Bypass switch
Moddable diode configuration (for different sounds and behaviours).
SPRING REVERB
This spring reverb, in addition to its classic sound, is designed to allow extensive interactions:
The removable acrylic cover over the springs allows to directly touch springs;
The 2 VCAs for input and output with CV input jacks and depth controls enable and encourage modular sonic experiments!
DELAY
This one is dirty and raunchy. It has a temper and you can modulate it!
CV controlled time parameter
Feedback knob
Madness momentary switch for those momentary lapses of reason with infinite feedback.
PHASER
This LDR based phaser can go from subtle to swooshy and it 's designed with extensive modulation capabilities, using either of the LFOs, a knob and/or a CV input.
About Finegear
Founded by Cristian Kreindler in 2016 and based in Paris (France) and Cluj- Napoca (Romania), Finegear creates great sounding, musicality focused, electronic hardware and software instruments.
Find out more at www.finegear.net/about-us