In a reverse of the famous Shakespearean quote, "I come to praise the EXS24, not to bury it".
Yes, it lacks scripting. Yes, it is not multi-timbral, although it is multi-output. Yes, there is not the humungous amount of libraries still being developed for it, even though there are some good ones. And it is possible, particularly with a tool like Redmatica's Keymap, to make your own EXS24 sampler instruments. What's more, with Logic Pro 9's Convert Regions to New Sampler Track feature, it is easy to turn loops, record sounds form other samplers into audio and then into an EXS24 sampler instrument.
And NO sampler is as CPU efficient and well integrated with Logic as the EXS24 is. It is still a highly usable tool for many Logic based composers. Assuming you do not tamper with its default settings, it also retains its samples in virtual memory when you switch Logic projects, saving valuable time.
I have instantiated an EXS24, opened its GUI and under the Options menu, navigated to Virtual Memory.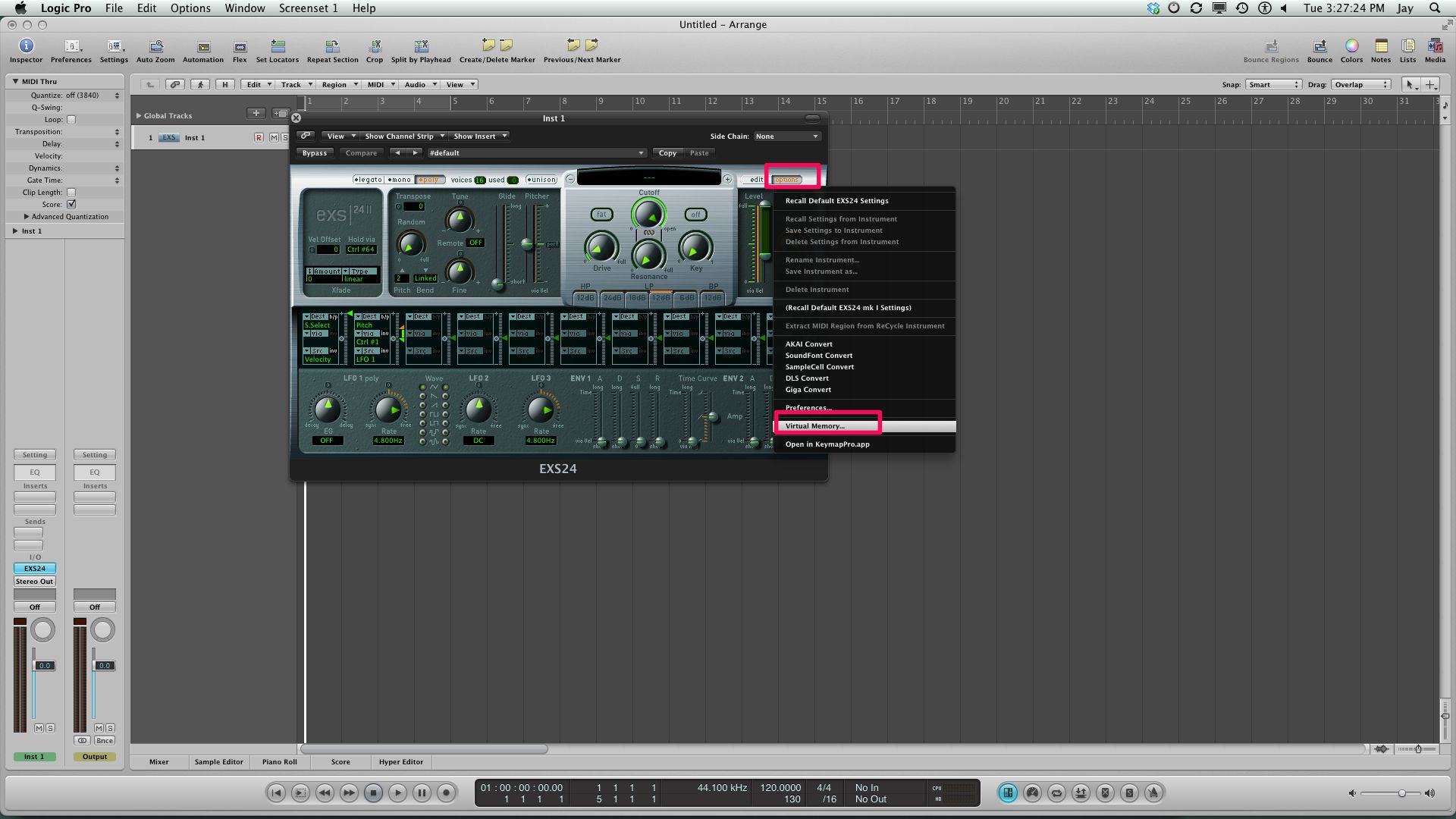 I have chosen the On, Optimized for more EXS instances, although in Logic Pro 9 64 bit, this is less critical.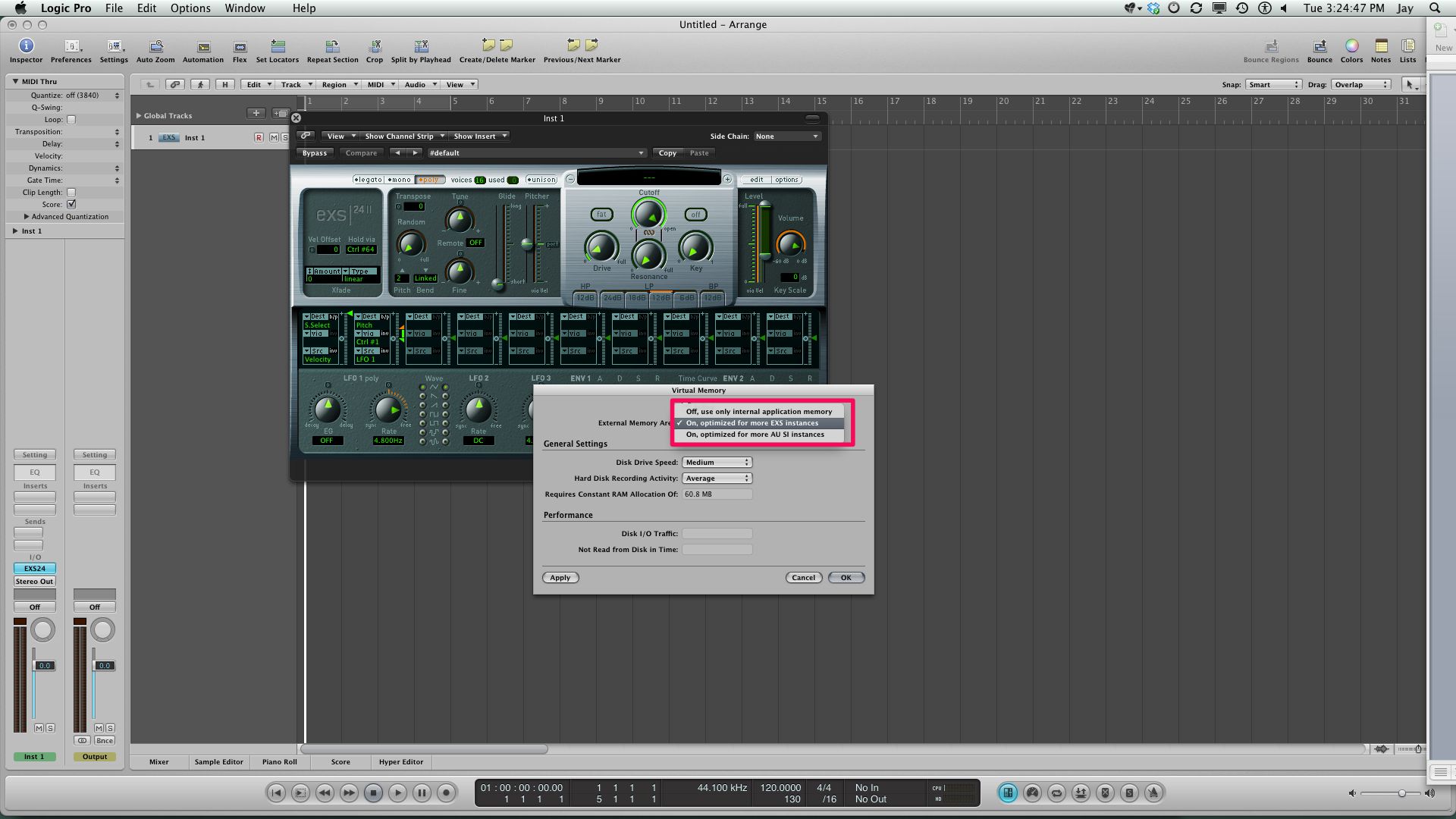 Also under the Options menu, just over the Virtual Memory settings are the EXS24 preferences. If you navigate to them, it will open a dialog box.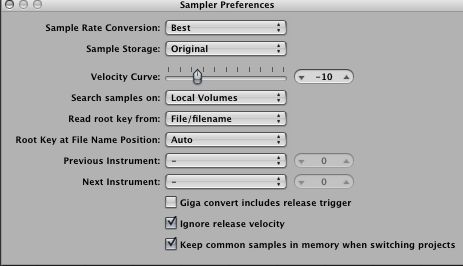 This is where the rubber meets the road for what we want to do. In the following picture, you can see that I have assigned the EXS24 to go to the next instrument in the Sampler Instruments folder when it sees a note, C#-2, which is a very low note not likely to interfere with anything else going on. The previous instrument is set to C-2.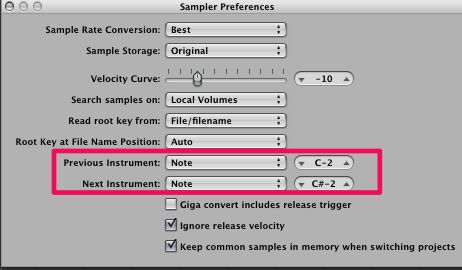 I now close the preferences window and in the loading area of the EXS24 (or in the Library tab of the Media area) choose the first new sampler instrument in the folder that I want the EXS24 to remember its destination.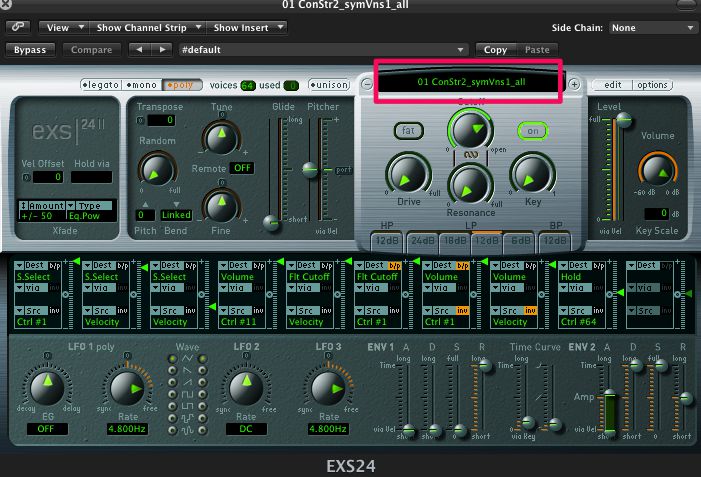 Back in the Arrange area, I use the Pencil tool to create a blank 1 bar region and in one of the MIDI editors, in this case the Piano Roll Editor, I create a C#-2 whole note :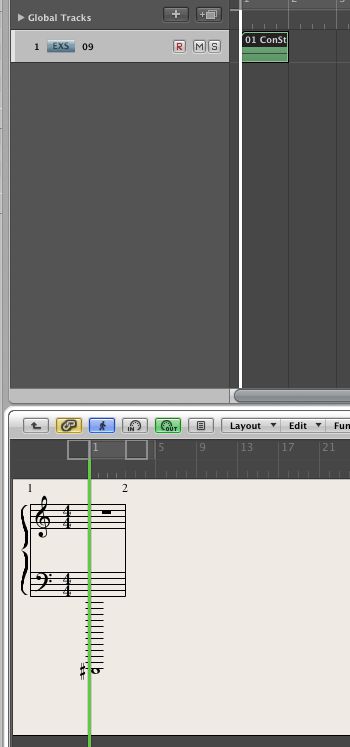 All you really need to do now is draw in a 1 bar cycle and hit play but I find it works a little smoother if there is a blank beat for it to "think", particularly when dealing with fairly large sampler instruments, so I then shorten it to a dotted half-note.
(Yeah, I know, I could have entered that duration from the beginning but I was trying to make a point here.)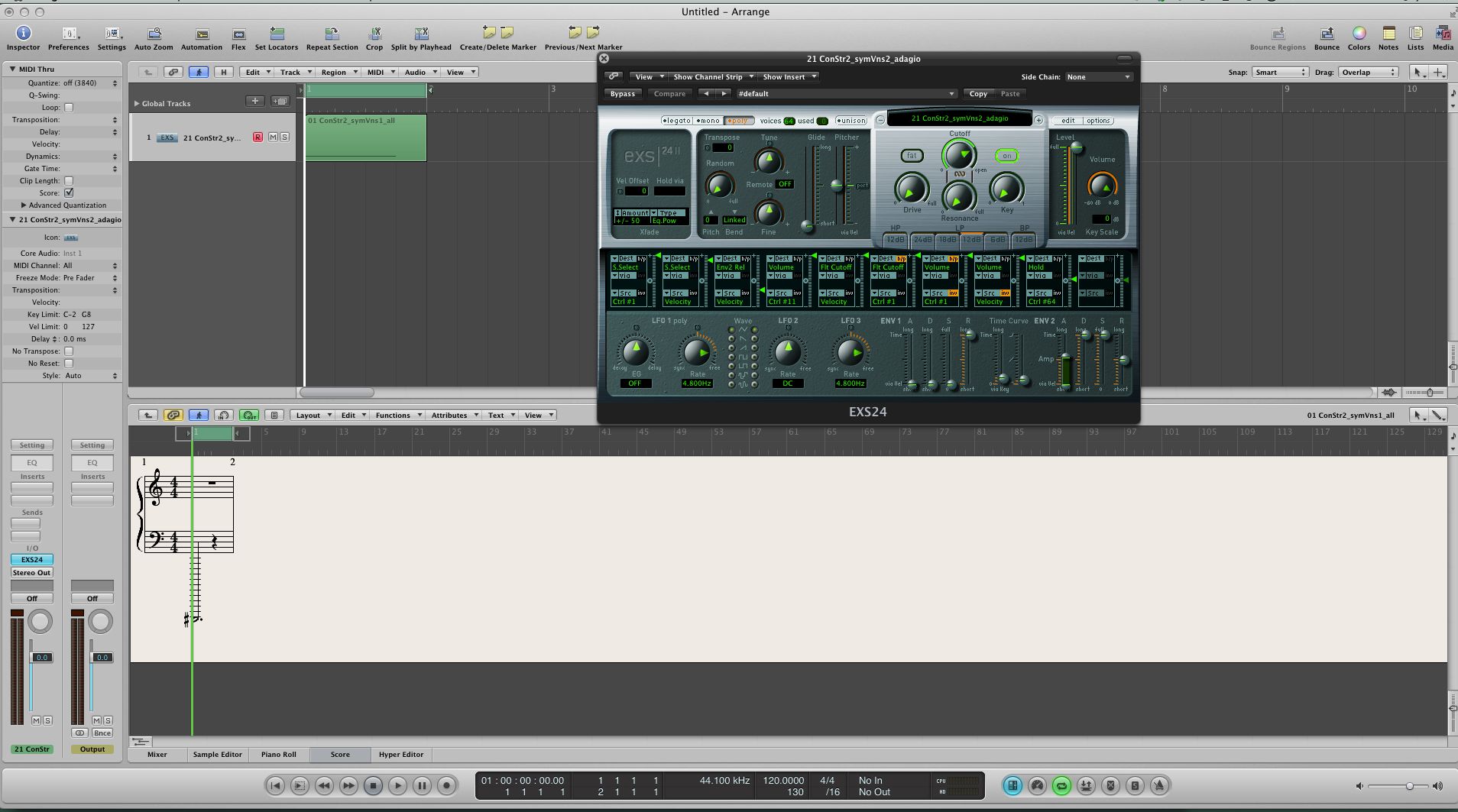 And believe it or not, that is all there is to it. All I have is my one bar region cycled. I hit "play" and go have a cup of coffee and my Logic project does all the work for me!