Touché SE ("Software Edition") is a new instrument for adding expression, depth and musicality to software synthesizers and plug-ins. It responds to both the lightest and the most intense gestures, giving users immediate, intuitive control of their sounds. Musicians, producers and sound designers can unlock instant, real-time control of multiple parameters at once, creating complex and evolving new sounds using intuitive slides, taps and touches of the Touché SE control surface.
Touché SE shares the same build quality, patented mechanism and sound library as the classic Touché, refined with USB-only connectivity for software applications, and a new polycarbonate touch-plate. Expressive-E have expanded the sound library to include more than 200 factory sounds, pre-mapped to take full advantage of Touché SE's extensive control capabilities, as well as including more than 200 presets for third-party VST instruments.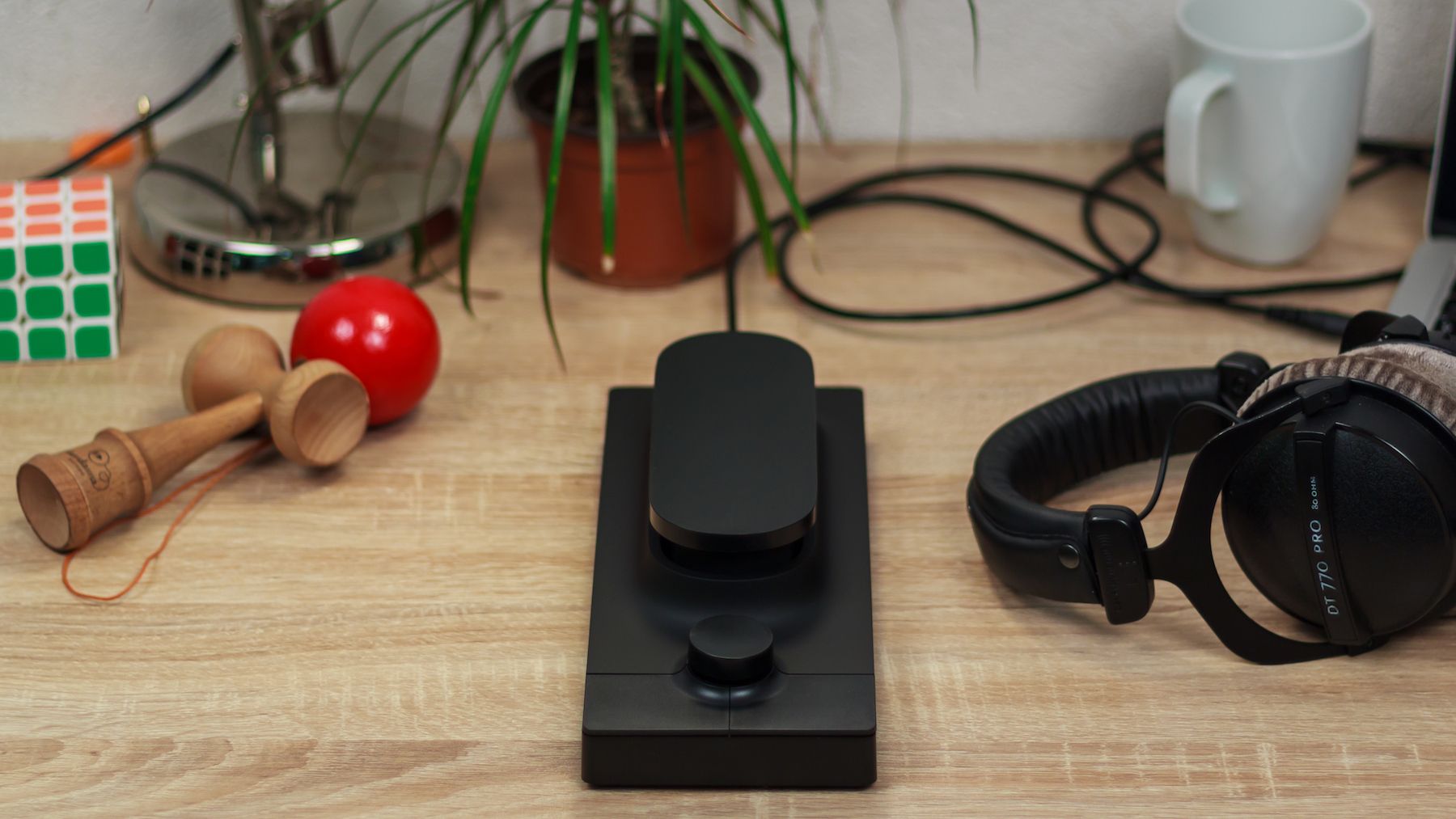 Additionally, Touché's companion software Lié allows users to easily host and unlock the true potential of their third-party VST instrument library. Users can quickly map parameters to the Touché SE interface, creating sounds and performances with an expressive depth they may never have realised their software was capable of.
Touché SE retails at just 229$/€ and is available for orders worldwide starting Monday 17th of September 2018.
KEY FEATURES
A beautifully engineered hardware control instrument with a patented mechanism, capable of reacting to the slightest touch over multiple simultaneous axes of movement.
Includes more than 200 professionally designed software instrument sounds, fully mapped and ready to play.
Control multiple plug-in parameters at once, using intuitive gestures to produce extraordinary shifts in sound.
Conveniently browse sounds using physical buttons on the hardware.
Host your own third-party VST plug-in instruments and unlock hidden depths of expression. Over 200 presets for 
popular VST software synthesizers are also included.
Touché SE is USB bus-powered and compatible with both Mac and PC.
GET IN TOUCH WITH SOUND
Creating expressive new music has never been so easy. Simply connect Touché SE to your Mac or PC, install the included software library and start exploring over 200 sounds, designed to take full advantage of the Touché SE controller. Intuitively tap, push, shift and slide across the touch-plate surface to create extraordinary, exotic and evolving timbres - created not through painstaking automation, but instantly, in real time.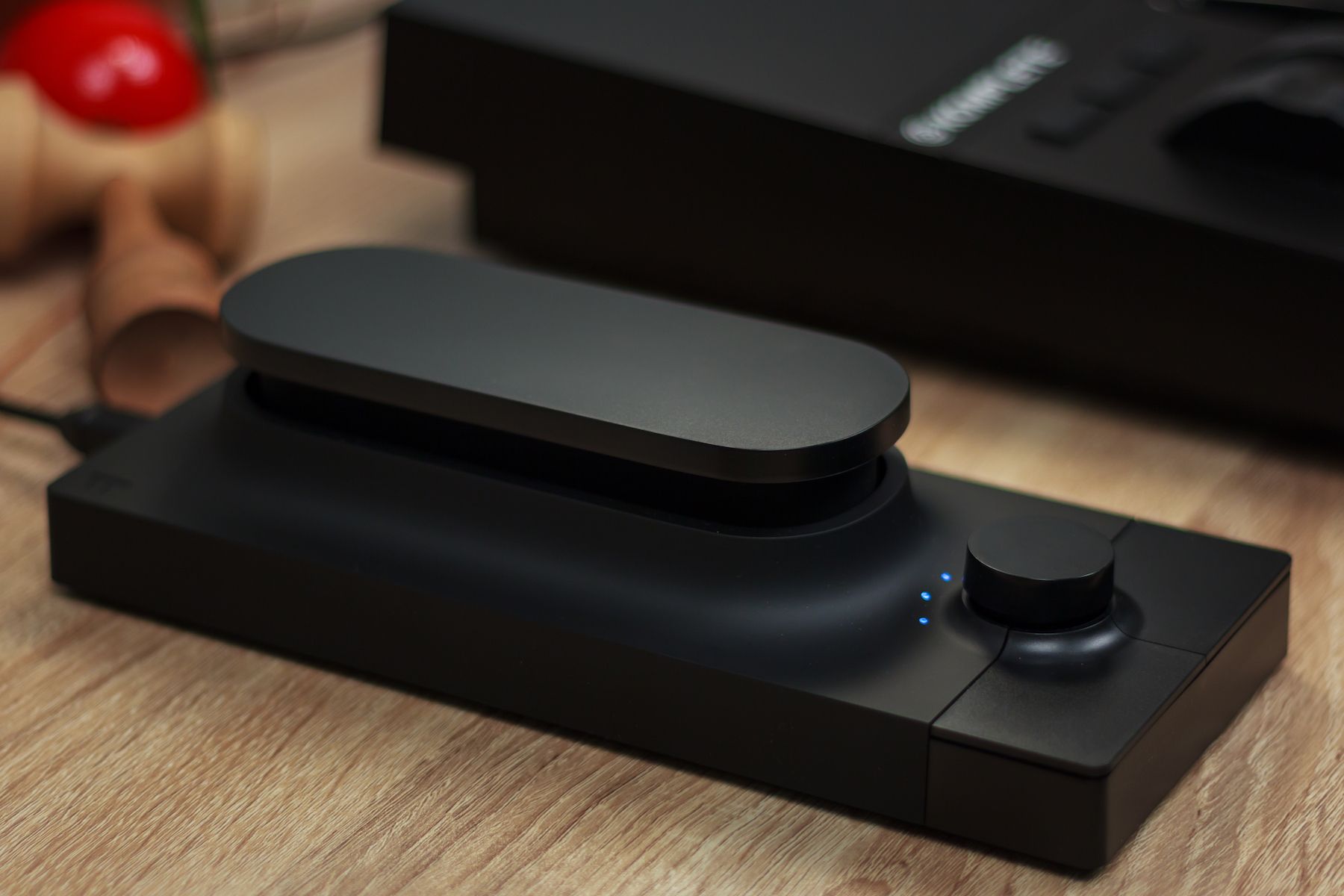 EXPERIENCE A NEW LEVEL OF EXPRESSION
Touché SE makes software feel like a real acoustic instrument. Its uniquely engineered and patented hardware mechanism responds to both the softest and lightest of touches, and the most intense and powerful gestures. Slides and shifts take sounds from dark growls to soaring, angelic heights. Gently increase pressure to create beautiful and organic swells of timbre, or tap rhythms to create surreal percussion no one has ever heard before.
UNLOCK THE TRUE POWER OF YOUR SOFTWARE INSTRUMENTS
Using the included Lié companion software, host and discover the true sonic power of your third-party instrument plug-ins, intuitively mapping and fine-tuning parameters in seconds. Paired with the extraordinary control possibilities of Touché SE, your virtual instruments take on a whole new sonic dimension. Get up and running in seconds with 200 ready-made control mappings for popular software instruments, including essential instruments from companies such as Arturia, Native Instruments, and many more.
INCLUDED IN THE BOX
Touché SE Hardware Instrument
4ft USB Cable
Printed Quick Start Guide with Lié Download and Activation Code
Discount Voucher Code for UVI Falcon Software 

TECH SPECS
Touché SE Dimensions: 2.36 x 3.93 x 9.44 Inches (630 x 101 x 247mm)
Touché SE Weight: 1.38lbs (0.626Kg)
Touché SE Connection Type: USB Type B
Touch SE is MIDI class compliant
Lié control software is available as Standalone, VST and AU, compatible with Mac OS 10.10 or higher and Windows 10 or higher