Paris, October 22, 2019 — For the first time, Expressive E's sound designers have opened up their expertise in multi-dimensional sound layering to musicians other than users of the Touché controller. The Expressive E MPE Collection's 240 total sounds are optimized for the interactive potential of MIDI Polyphonic Expression (MPE) controllers. The MPE Collection and its three component expansions—Helium, Mercury and Patchwork MPE—are out now on Expressive E's website.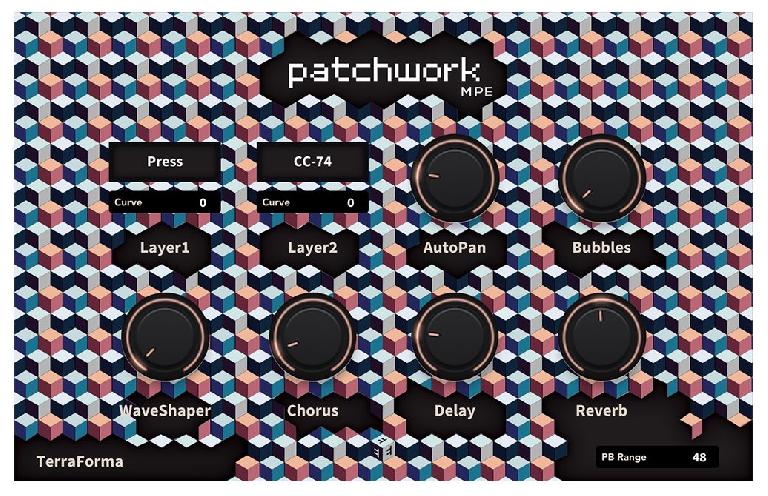 A recent addition to the MIDI spec, MPE was intended to extend the expressive possibilities of traditional MIDI controllers by providing per-note control over musical traits such as continuous loudness, vibrato, pitch bends, timbral variations and many others factors.
Designed for more intuitive music-making, MPE controllers sense continuous finger movements in three dimensions, as well as velocity. The versatile sounds of the MPE Collection responds to the players' slightest gestures, helping to enable genuine interaction with MPE controllers such as the Roli Seaboard and Blocks, KMI K-Board Pro 4, Roger Linn Design Linnstrument, Haken Audio Continuum and others.

Each soundpack in the MPE Collection contains 80 presets crafted with the powerful UVI Falcon multi-synthesis engine. No additional software is needed to play the sounds. Users can load these presets into the free UVI Workstation that's included with the products or into UVI Falcon (sold separately).
Pricing
The Expressive E MPE Collection is available now at the introductory price of 99€/$, or any individual bank for 39€/$ each. Introductory pricing applies until November 22, after which the MPE Collection returns to its regular price of 119€/$ or 49€/$ for each individual bank. Purchase and download at www.expressivee.com/mpe-collection