Studio One versão 3 inclui o novo recurso de longas cadeias de FX. Esta é uma grande ferramenta para expandir seus efeitos de áudio. Deixei
Adding an Extended FX Chain
Então, como você criar uma cadeia estendida? Primeiro crie uma faixa. Eu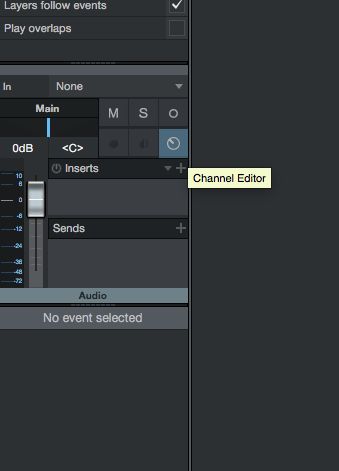 Por padrão, a janela de macros será aberto. Mudar isso para a janela Routing.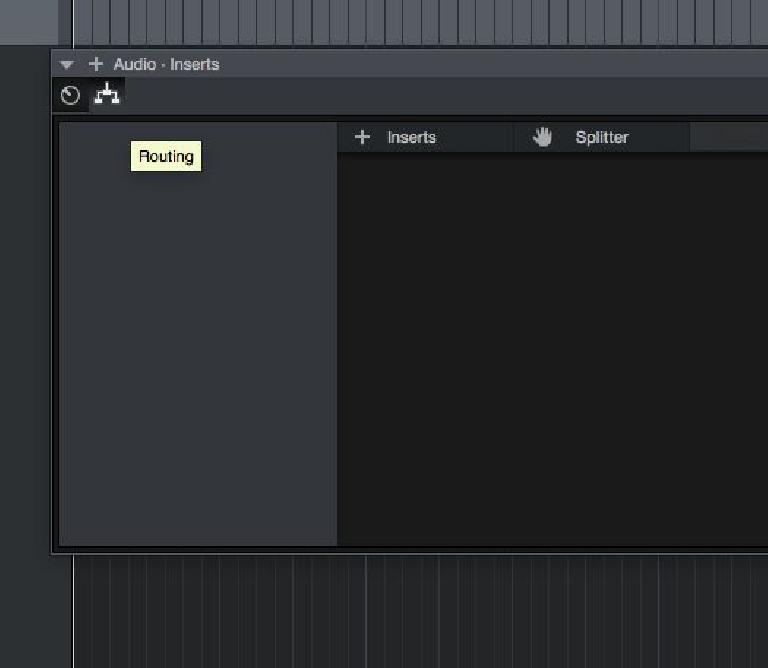 Esta janela irá mostrar o encaminhamento de seus plugins na faixa de canal. Para adicionar um efeito, clique no menu Inserir e escolha um efeito. Eu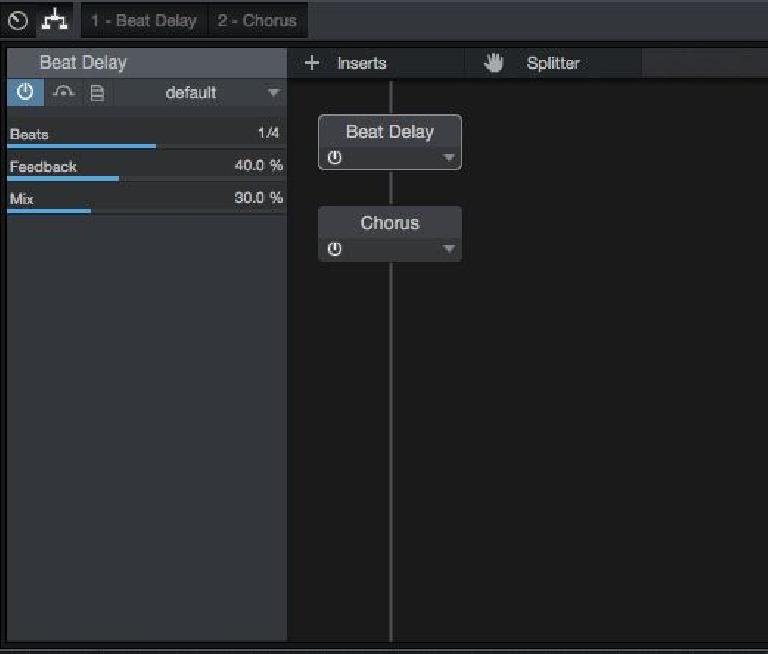 Se você incluir um outro efeito após o Chorus, ele
Então você
Using the Splitter
agora vamos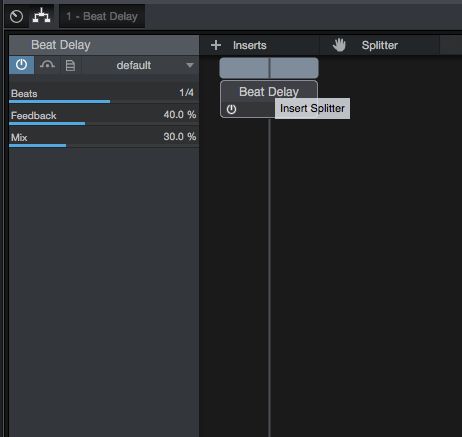 Vocês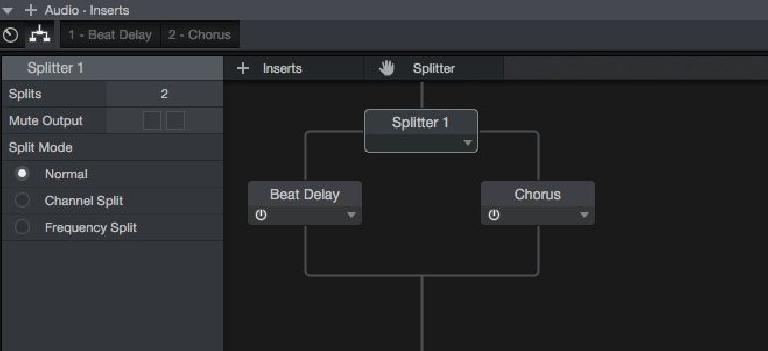 Agora você
Using the Channel Mode
Se você alternar para o modo de canal, ele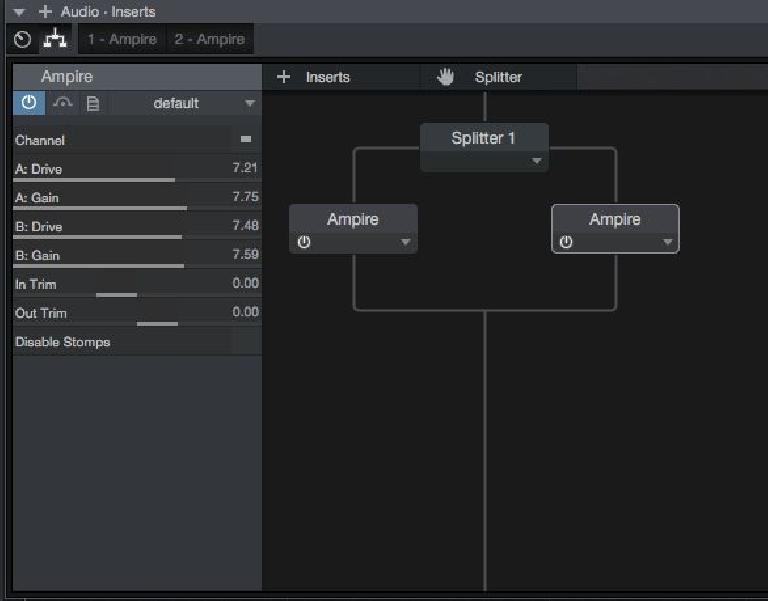 Ou talvez você tem uma linha synth, e você quer colocar um efeito de atraso na esquerda com um tempo de atraso diferente para o efeito de atraso à direita.
Using the Frequency Mode
O que eu realmente gosto é o modo de frequência. Com este modo, você pode dividir as cadeias de efeitos-se em diferentes bandas de frequência. Então você pode literalmente construir seus próprios efeitos multibanda com o divisor nesta janela. Deixei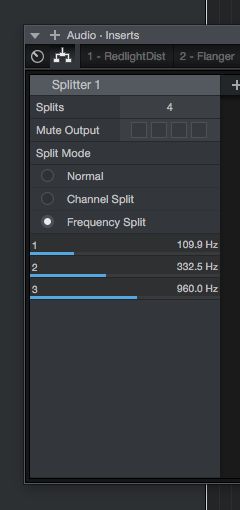 Building a Multiband Effect
Para um efeito prolongado multibanda, I
E no topo onde há a opção splits, digite quatro aqui, criando as quatro divisões necessárias para o nosso efeito multibanda de 4 bandas.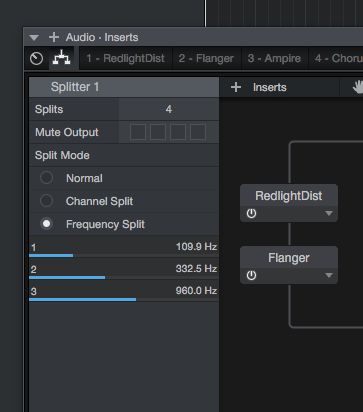 Então, primeiro I
Depois de cada unidade de distorção, I
Então, ao longo do lado esquerdo sob o modo de freqüência, você pode escolher os cruzamentos para cada banda.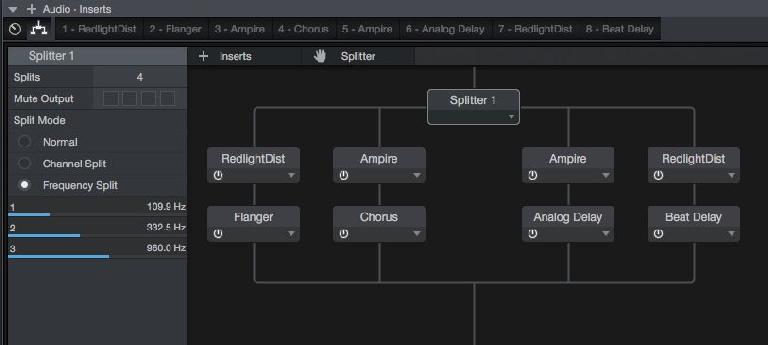 Passe algum tempo ajustando as configurações em cada efeito. Como você pode ver esta é uma ótima maneira de construir a efeitos complexos, tais como efeitos de distorção multibanda. Coisas como essa obra grande em guitarras, sintetizadores, e até mesmo vocais. E se você quer mudar-se os efeitos na cadeia você pode simplesmente clicar e arrastar e mover um efeito para uma banda diferente ou mesmo após o divisor. Heck, você pode até mesmo adicionar outro divisor após o primeiro segmento e usar um modo diferente com este divisor. As opções são infinitas.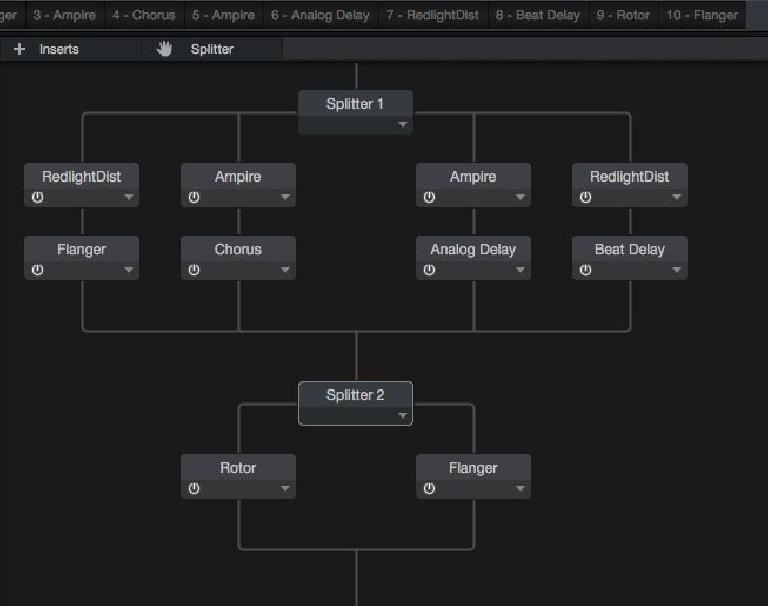 Saving Your Extended Effect Chain
o que
Navegue até o inspector da pista com a cadeia FX estendida. Na seção Inserções clique na seta para baixo ao lado do sinal. Isto irá abrir um menu drop-down. A partir daqui selecione Chain Store FX.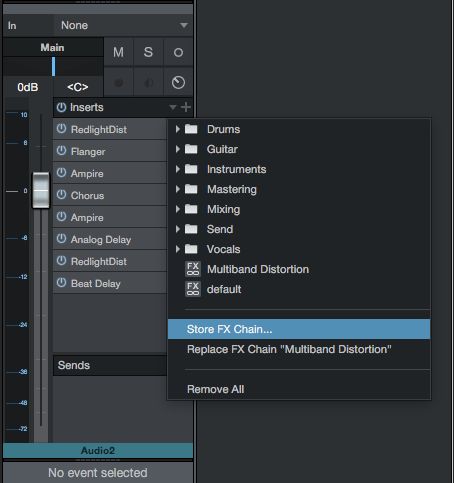 Aqui você pode dar-lhe um nome, descrição e subpasta.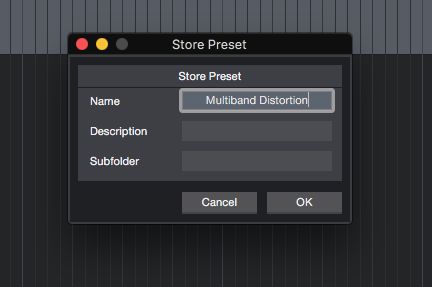 Agora, se você adicionar uma nova faixa, vá para o Inspector, e na seta para baixo na seção de inserções, e você pode escolher o nome do pré-ajuste que acabou de salvar.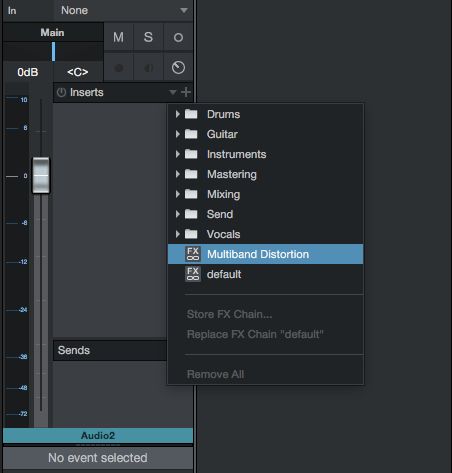 Vocês
Assim, você poderá criar uma coleção de cadeias FX estendidos e usá-los em suas músicas e projetos futuros.
Conclusion
que