Studio One la version 3 inclut la nouvelle fonctionnalité des chaînes d'effets prolongée. Ceci est un excellent outil pour développer vos effets audio. Laisser
Adding an Extended FX Chain
Alors, comment avez-vous mis en place une chaîne étendue? D'abord créer une piste. je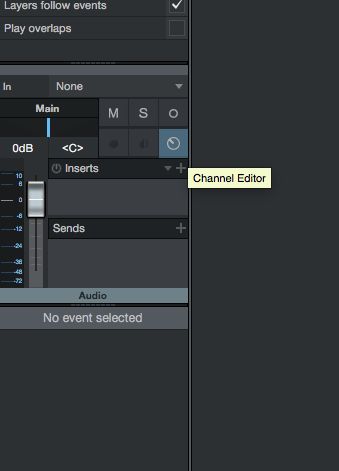 Par défaut, la fenêtre Macros ouvrira. Mettez cela à la fenêtre de routage.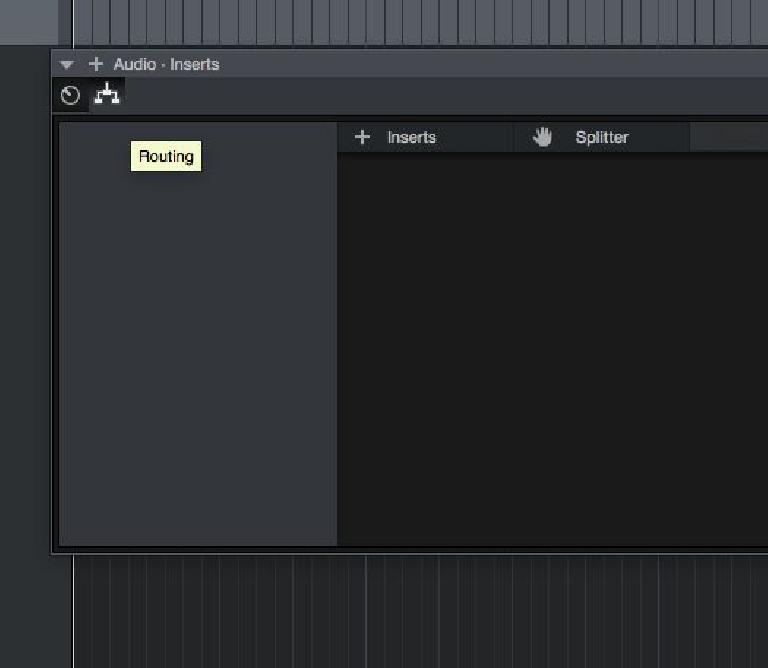 Cette fenêtre affiche le routage de vos plugins sur la bande de canal. Pour ajouter un effet, cliquez sur le menu d'insertion et de choisir un effet. je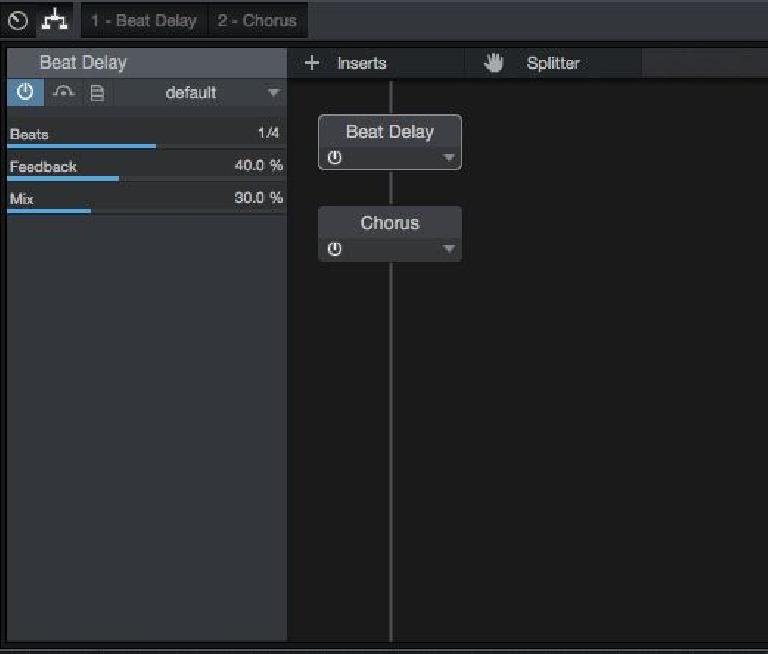 Si vous incluez un autre effet après le chœur, il
Tellement toi
Using the Splitter
Maintenant laisse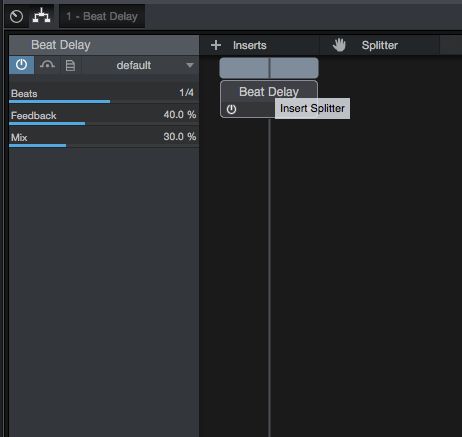 Toi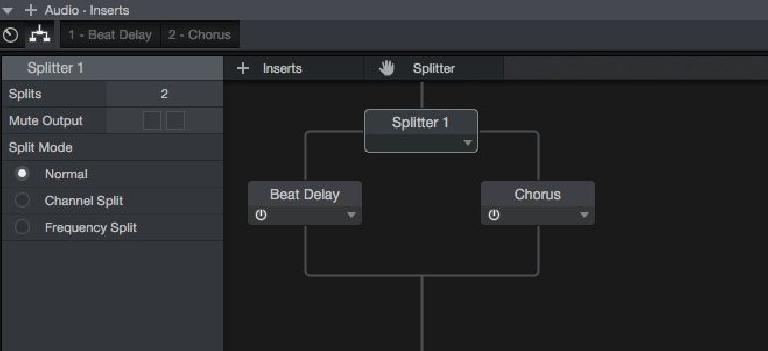 Maintenant, c'est à votre tour
Using the Channel Mode
Si vous passez en mode canal, il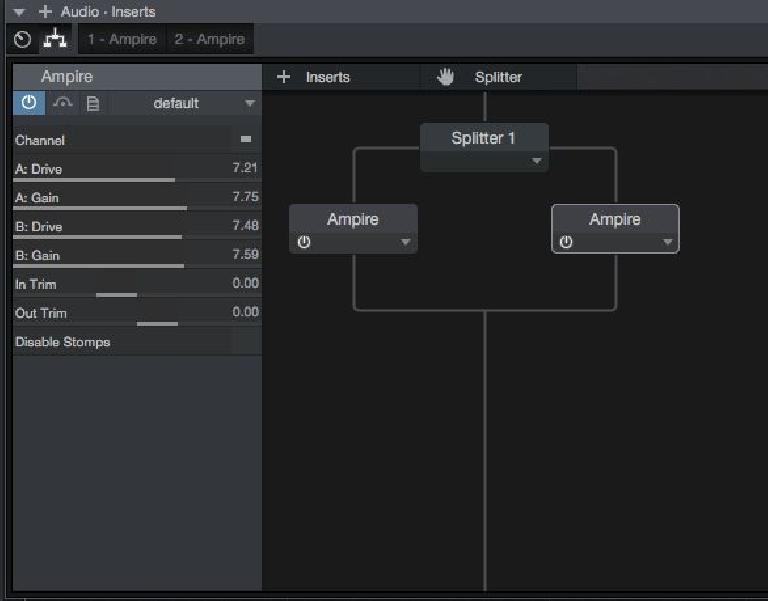 Ou peut-être vous avez une ligne de synthé, et vous voulez mettre un effet de retard sur la gauche avec un temps de retard différent à l'effet de retard sur la droite.
Using the Frequency Mode
Ce qui me plaît est le mode de fréquence. Avec ce mode, vous pouvez diviser les chaînes d'effets en différentes bandes de fréquences. Donc vous pouvez littéralement créer vos propres effets multibandes avec le séparateur dans cette fenêtre. Laisser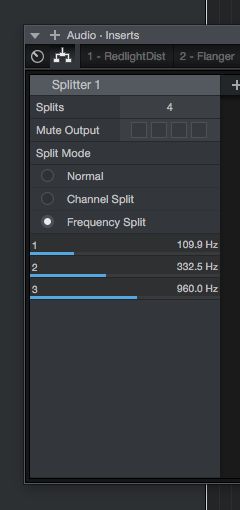 Building a Multiband Effect
Pour un effet prolongé multibande, je
Et au sommet où il y a la possibilité de scissions, entrez quatre ici, la création des quatre divisions nécessaires à notre effet multibande 4 bandes.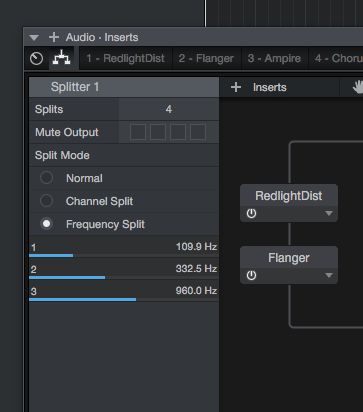 Alors d'abord je
Après chaque unité de distorsion, je
Puis de la gauche sous le mode de fréquence, vous pouvez choisir les croisements pour chaque bande.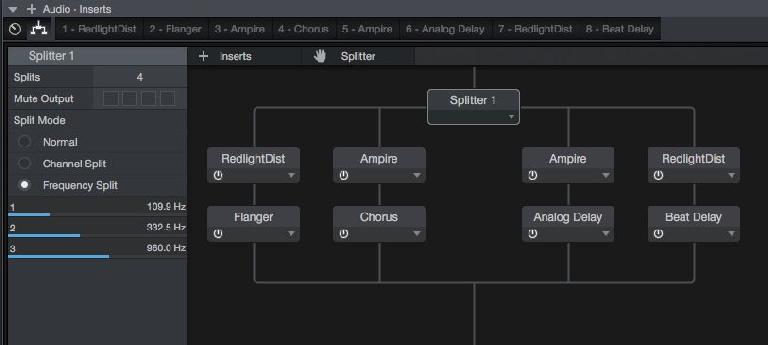 Passez un peu de temps à affiner les paramètres de chaque effet. Comme vous pouvez le voir est un excellent moyen de mettre en place des effets complexes tels que les effets de distorsion multibande. Des choses comme ce travail très bien sur les guitares, synthés, et même voix. Et si vous souhaitez modifier les effets de la chaîne, vous pouvez simplement cliquer et faire glisser et déplacer un effet à une bande différente ou même après le séparateur. Heck, vous pouvez même ajouter un autre séparateur après le premier segment et utiliser un mode différent avec ce répartiteur. Les options sont infinies.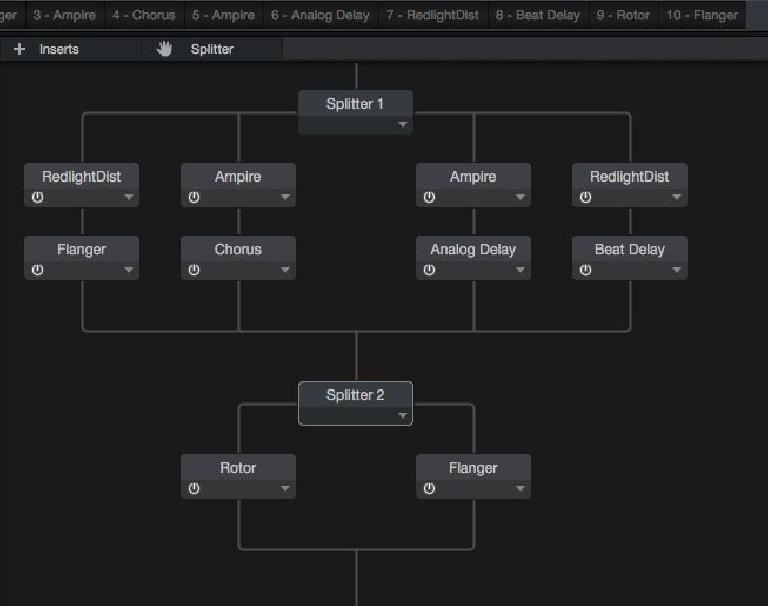 Saving Your Extended Effect Chain
Quelle
Accédez à l'inspecteur de la piste avec la chaîne FX Extended. Sur les inserts section, cliquez sur la flèche vers le bas à côté du panneau. Cela fera apparaître un menu déroulant. De là, sélectionnez Chain Store FX.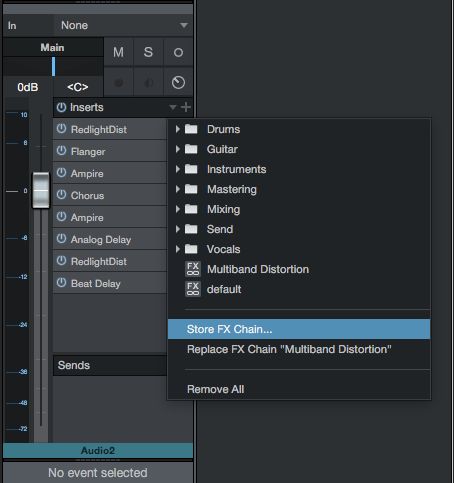 Ici vous pouvez lui donner un nom, une description et sous-dossier.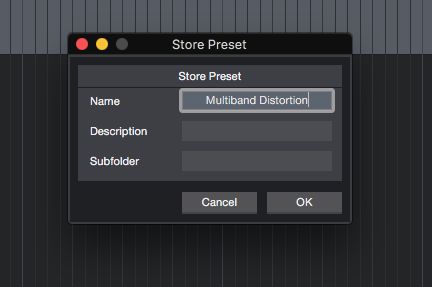 Maintenant, si vous ajoutez une nouvelle piste, rendez-vous à l'inspecteur, et la flèche vers le bas sur la section Inserts, et vous pouvez choisir le nom de la présélection que nous venons sauvés.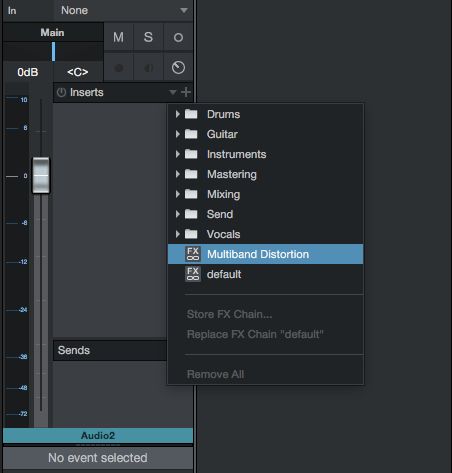 Toi
Ainsi, vous pouvez mettre en place un ensemble de chaînes de FX étendues et les utiliser dans vos chansons et les projets futurs.
Conclusion
Cette