Studio One Version 3 beinhaltet den neuen Extended FX Chains Funktion. Dies ist ein großartiges Werkzeug für Ihre Audio-Effekte zu erweitern. Lassen
Adding an Extended FX Chain
Also wie kann man eine längere Kette up? Erste einen Track erstellen. ich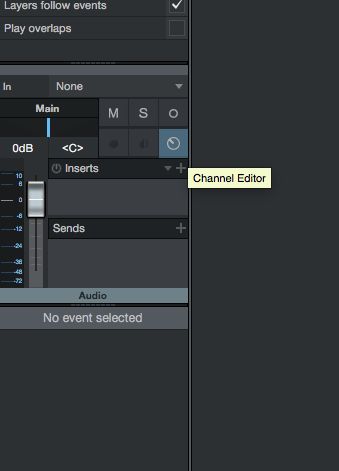 Standardmäßig werden die Makros Fenster öffnen. Schalten Sie diese in die Routing-Fenster.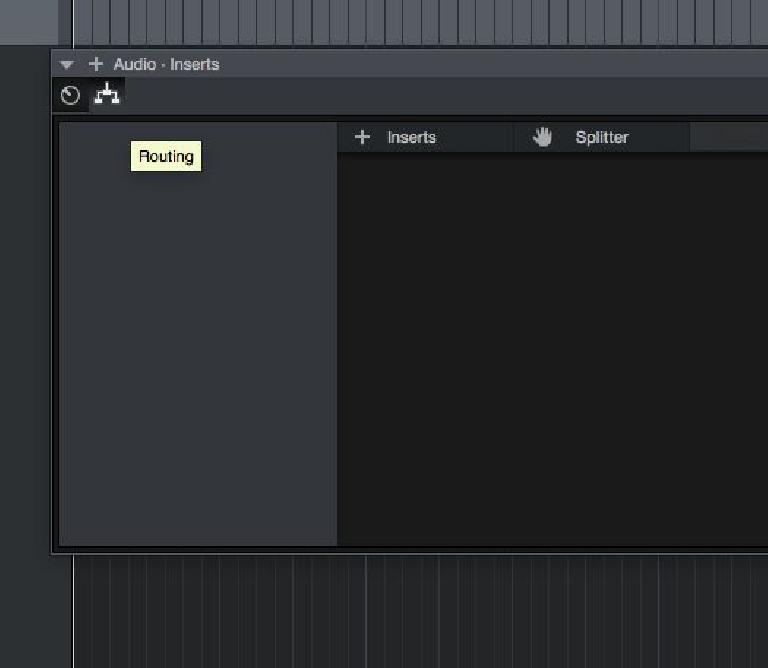 Dieses Fenster wird die Weiterleitung von Plugins auf dem Channel-Strip zeigen. Um einen Effekt hinzuzufügen, klicken Sie auf das Menü Einfügen und einen Effekt aus. ich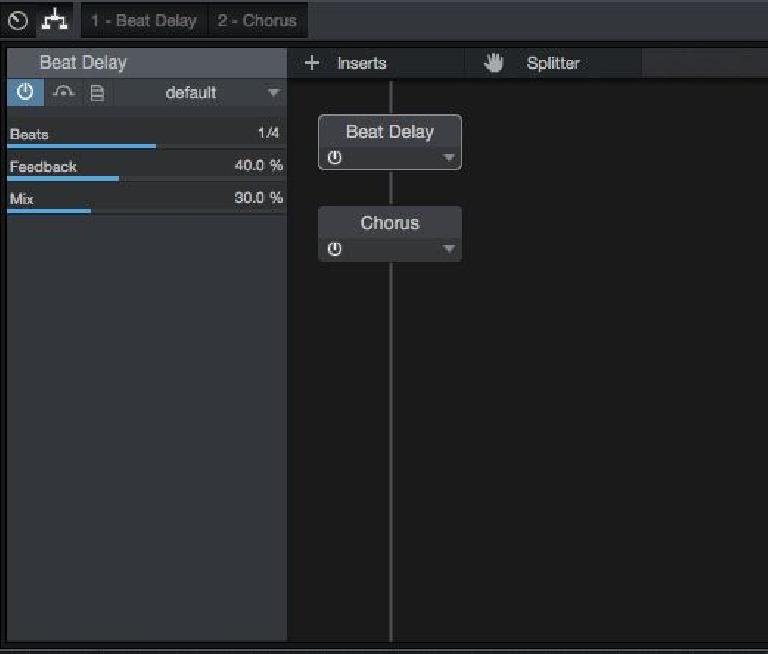 Wenn Sie umfassen einen weiteren Effekt nach dem Chorus, es
Also, Sie
Using the Splitter
lassen Sie uns jetzt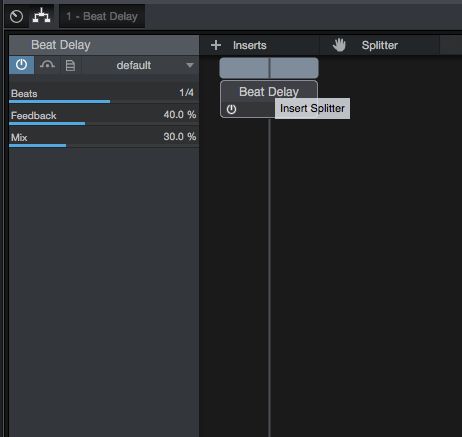 Sie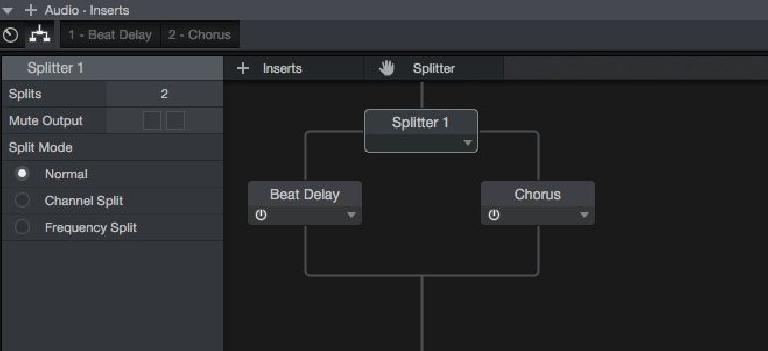 Jetzt du
Using the Channel Mode
Wenn Sie Umschaltung in den Kanal, es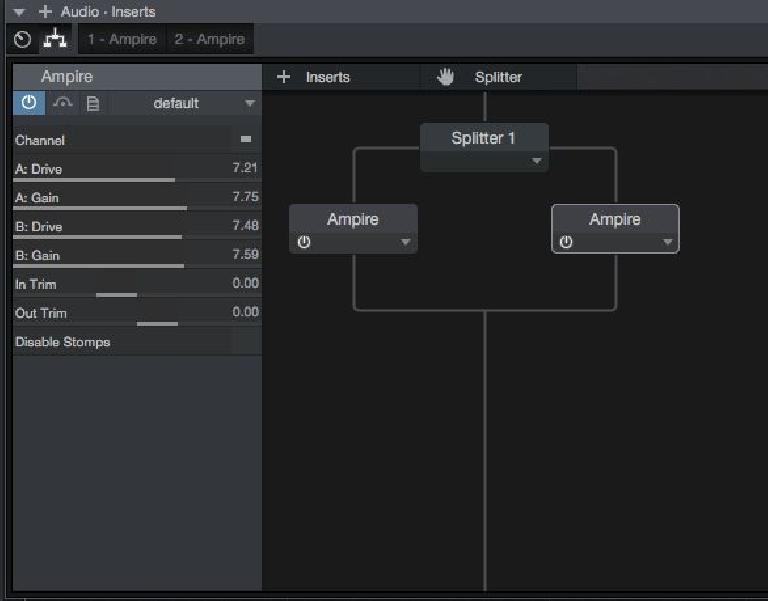 Vielleicht haben Sie einen Synth Linie, und Sie wollen mit einer anderen Verzögerungszeit auf den Verzögerungseffekt auf der rechten Seite einen Verzögerungseffekt auf der linken Seite zu stellen.
Using the Frequency Mode
Was Ich mag ist Frequenzmodus. Mit diesem Modus können Sie die Effektketten in verschiedene Frequenzbänder aufgeteilt. So kann man buchstäblich Ihre eigene Multiband-Effekte mit dem Splitter in diesem Fenster bauen. Lassen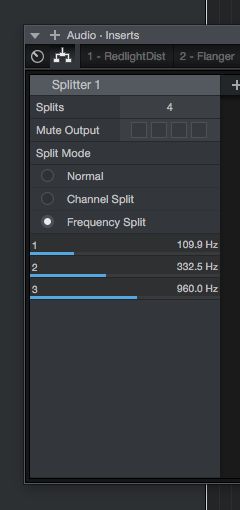 Building a Multiband Effect
Für einen Multiband längere Wirkung, ich
Und an der Spitze, wo es den Spagat Option, geben Sie vier hier, die Schaffung der vier Spaltungen, die für unsere 4-Band Multiband-Effekt.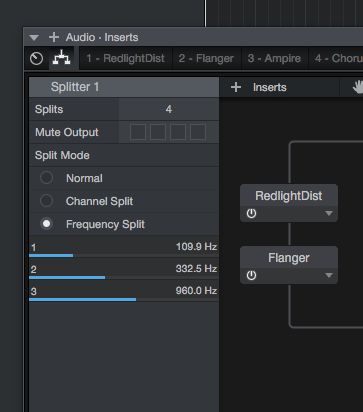 Also zuerst I
Nach jedem Verzerrer, ich
Dann über auf der linken Seite unter dem Frequency-Modus können Sie die Übergänge für jedes Band wählen.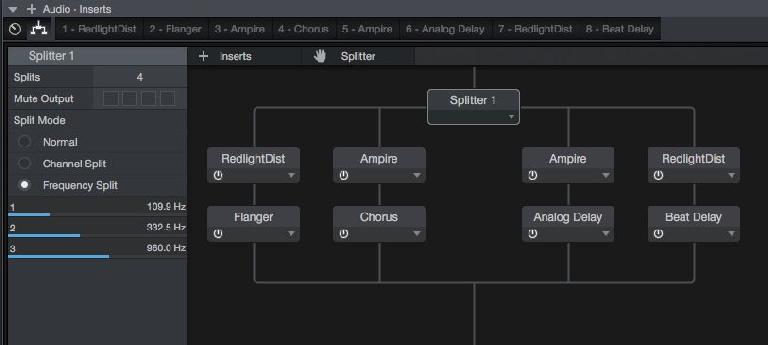 Verbringen Sie einige Zeit zu den Effekten die Einstellungen zwicken. Wie Sie sehen können, ist dies eine gute Möglichkeit, komplexe Effekte wie Multiband Distortion-Effekte aufzubauen. Dinge wie diese Arbeit großartig Gitarren, Synths, und auch Gesang. Und wenn man die Effekte in der Kette zu ändern möchten, können Sie einfach durch Klicken und Ziehen und um einen Effekt zu einer anderen Band zu verschieben oder sogar hinter dem Splitter. Heck, können Sie auch eine andere Teiler nach dem ersten Segment hinzufügen und einen anderen Modus mit diesem Splitter verwenden. Die Möglichkeiten sind endlos.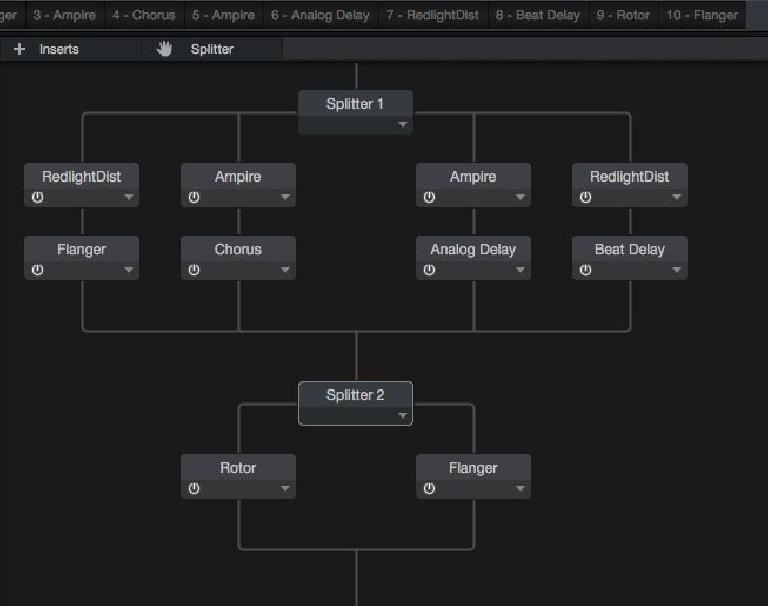 Saving Your Extended Effect Chain
Was
Navigieren Sie zu dem Inspektor der Spur mit dem erweiterten FX-Kette. Auf der Einsätze Abschnitt klicken Sie auf den Pfeil nach unten neben dem Schild. Dadurch wird ein Dropdown-Menü aufzurufen. Von hier aus wählen Sie Speichern Effektkette.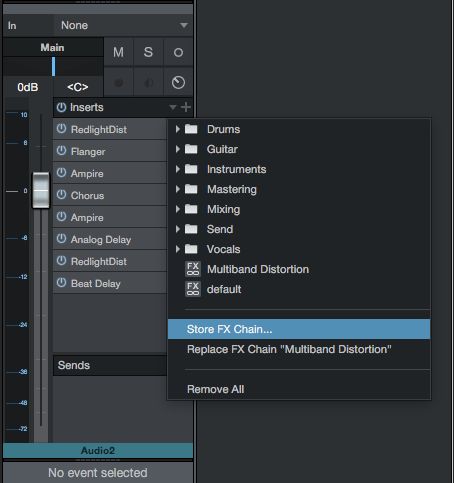 Hier können Sie ihm einen Namen, eine Beschreibung und Unterordner.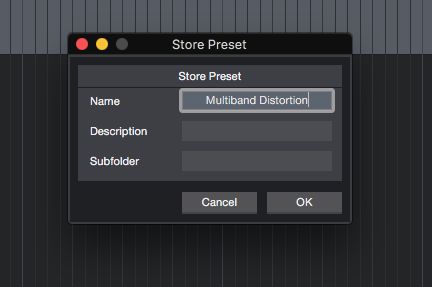 Nun, wenn Sie eine neue Spur hinzuzufügen, gehen Sie zum Inspektor, und der Pfeil nach unten auf dem Abschnitt Einsätze, und Sie können den Namen der Voreinstellung wählen wir gerade gespeichert.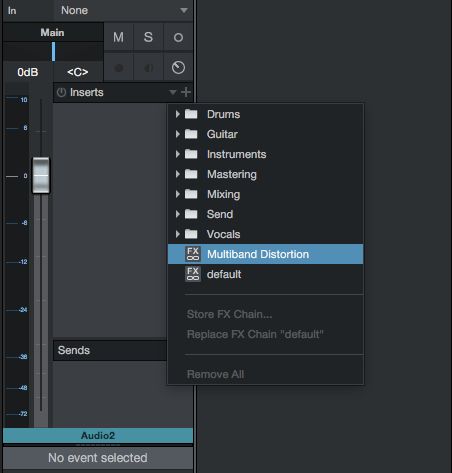 Sie
So könnte man eine Sammlung von verlängert FX Ketten aufbauen und nutzen diese in Ihre Zukunft Songs und Projekten.
Conclusion
Dass