It's free. It's easy. It's got tons of pro mastering tips, info and discussion opportunities covering all sides of the mastering production process. It's got pros.
Here's what Steve H, publisher at macProVideo and Ask.Audio has to say about it.
Join macProVideo publisher, Steve H, along with mastering engineer/educator Daniel Wyatt and iZotope product specialist Izzy Maxwell for a FREE 90-minute webinar exploring the art of mastering. Coinciding with the release of Daniel's Ozone 7 course, "15 Essential Mastering Tips", this webinar explores all aspects of mastering from traditional to uber electronic dance music techniques and how they are implemented in Ozone 7.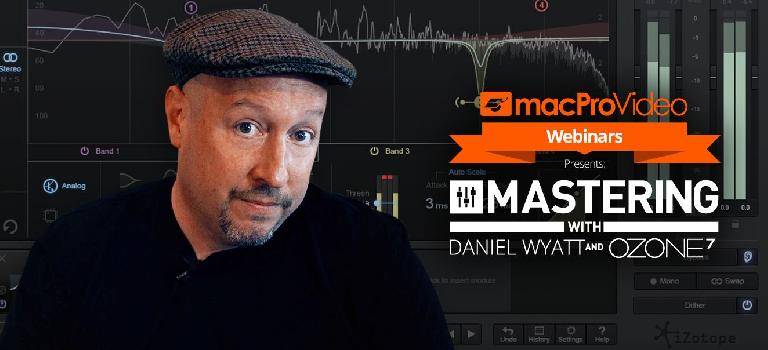 The first macProVideo Webinar with Danny Wyatt, iZotope & Steve H focuses on Mastering. Book your FREE place NOW!
So join us for some mastering tips, inside info, discussion and some exclusive MPV and iZotope offers for all attendees.