It's been 11 years since version 1.0 was unleashed upon an unsuspecting world and Propellerheads' Reason is still regarded as one of the coolest and most inventive music software programs around. Rather than rest on their laurels, Propellerheads have evidently been hard at work on Reason 6. So what's new in the latest incarnation which will be available to purchase on September 30th, 2011?
Goodbye Record, Hello Audio
When Propellerheads first released their audio sequencer, Record, many of us wondered why its features weren't merged directly into Reason. Well, Reason 6 now combines all the features from Record. So, audio recording and audio editing are all here. In the past many studio musicians hooked up Reason to Ableton, Logic, Cubase, etc via Rewire in order to make use of these other program's audio and sequencing abilities. Now it appears Reason 6 can be considered a fully fledged DAW in its own right.
Reason 6 can record unlimited audio tracks and it also features a comp editor. This allow the user to record a performance multiple times and, not only select the best take, but choose parts of each performance (or take) and composite them together to make the perfect recorded performance.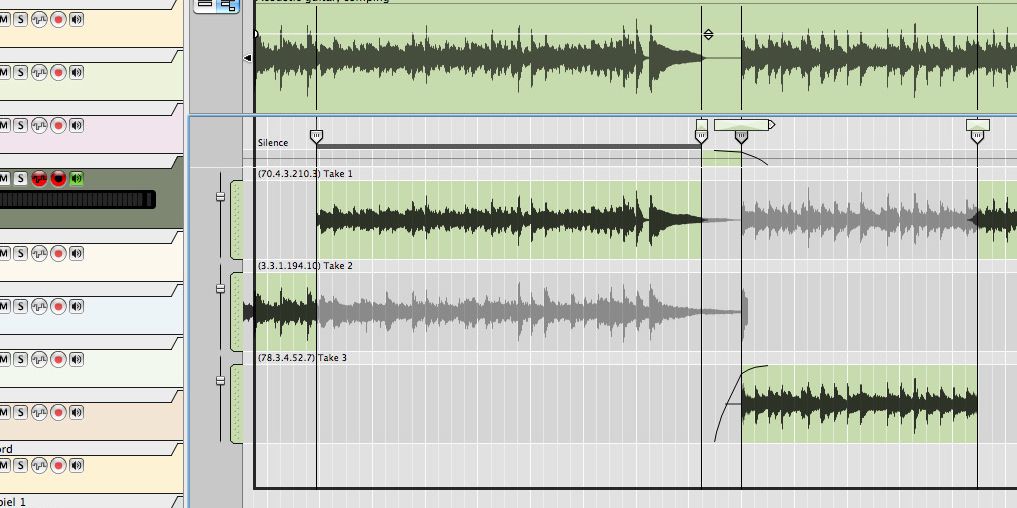 The inclusion of an enhanced time based sequencer engine means that you can easily perform all sorts of time stretching and transposition tricks to change the tempo and/or pitch of the entire song or individual audio parts. And, it's all non-destructive too.
Mixing Desk
Every DAW has a mixing console, so what's so special about the one included in Reason 6? Each channel feature a mass of controls for EQ, dynamics, effect sends, insert effects, with flexible routing options, bus compression and of course a fader section. Then there's also a Master compressor section intended for a quick and easy way to master your song. Not impressed yet? OK. You need to check out the sound and routing options. Propellerheads have modeled their desk on the renowned SSL 9000K. That equals EQ and compression modeled on the SSL 9000 which is a very good thing!

Rack 'em Up
Three new Effects have also been announced. Here's a brief run-through:
Pulverisor: If you need dirty, crunchy, squashed compression or distortion applied to your audio signal this could be the one to visit.

The Echo: Propellerheads describe this as the best of both the modern and analog, old school worlds for delay. An emphasis is place on The Echo being used as a "playable performance effect".

Alligator: Being a lover of gated effects, this triple filtered gate interests me the most. The sound signal reaching the Alligator is split into three channels which can all be processed separately. The idea being that each channel of the sound, whether it be a flat synth sound or a drum loop, can be transformed into complex rhythmic textures or twisted loops. Alligator also features its own effects section where distortion, modulation and delay can be applied to each of the three channels independently.

Neptune: Propellerheads have always been highly regarded for their time-stretching technology. Neptune provides pitch correction squarely aimed at those who wish to transpose vocals "naturally". The voice synthesis features allow the user to make new harmonies and create all manner of weird and wonderful effects.


What Else?

Balance: Is a USB 2 audio interface designed by Propellerheads with some very interesting features. Despite being a 2 in/ 2 out interface, Balance has a whole range of inputs so you may not need that separate mixer after all.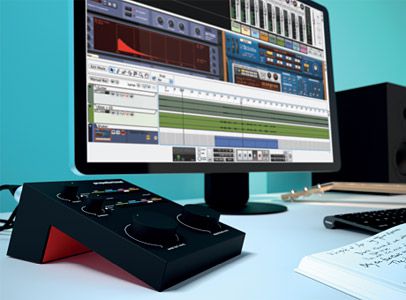 Designed to be incredibly easy to use, Balance has one stand-out feature called 'Clip Safe'. The interface records two versions of the input signal to separate channels (one at a lower volume). If the recording clips in any place you have a backup piece of audio you can use instead. Very clever.
Upgrades: Reason 6 is due to ship on September 30th, 2011. There are a range of grace period and free upgrade details on the Propellerheads site for those who want to purchase Record Reason Duo, Reason or Record from now until end of October.
Versions & Pricing: There will be three flavors of Reason:
Reason: 449 USD

Reason Essentials (Record + some elements of Reason): 299 USD

Balance with Reason Essentials: 499 USD
And finally: Propellerheads announced that Reason 6 will be fully 64-bit!
So what's your take on the new Reason 6 announcement? Excited about Balance? Let us know by popping your thoughts into a comment below and stay tuned to macProVideo.com for news on Reason 6 video tutorials.