Friend of Ask.Audio and synth aficionado Loopop has been attending Moogfest and specifically, the Moog engineering workshop. We reported recently on his intention to build his own Moog. Amazingly, he was able to attend a VIP Engineering Workshop where he got to build a new, unreleased Moog synth from scratch - with guidance from some of Moog's top engineers! It's an experience that few of us will ever get to have (as well as places being limited, it costs over $1500) but luckily for us, he has made a video of the process, which you can see below.
Here's what Ziv AKA Loopop told us about the event.
"If you were ever curious about what it's like to attend Moog's Engineering Workshop at Moogfest - join me as I walk you through the process of building the Moog Subharmonicon, including some pretty nasty mistakes I admit to making along the way. Luckily Moog's engineers are patient and helpful, and used to dealing with such things...
Moogfest is a synth fan's dream come true, with live shows, music making workshops and plenty of synths on hand. A small subset of Moogfest is the "VIP Engineering Workshop" - where, for a hefty price ($1,500+fees) you get to build a new, unreleased synth, with guidance by top Moog engineers.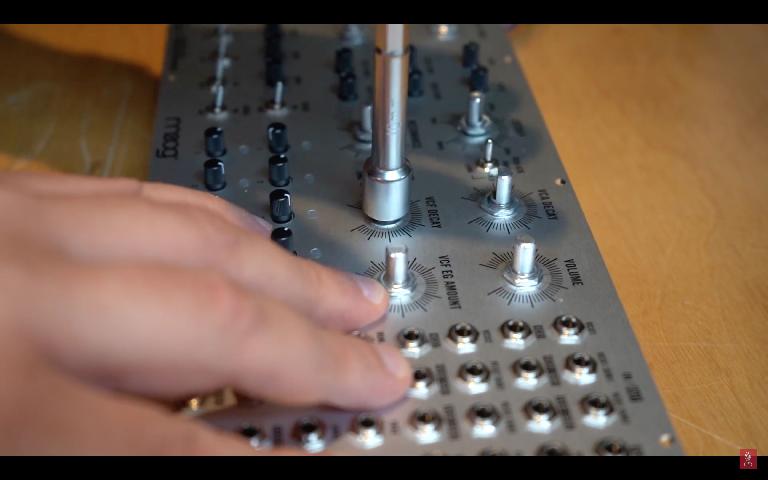 Some of the synths in previous years ended up being released (Werkstatt, DFAM) and some did not (BFAM). When I read the description of this years' workshop synth - the Subharmonicon, the idea sounded so special, I decided not to take the chance that it won't be released, and to document the process along the way.
I had very little previous soldering experience, but decided to go for it anyway. The kit you get in the workshop requires soldering 81 components with 340 joints, not to mention dozens of nuts, washers and screws. The workshop spans over two sessions of four hours each, across two days of Moogfest, and is a very memorable and positive experience.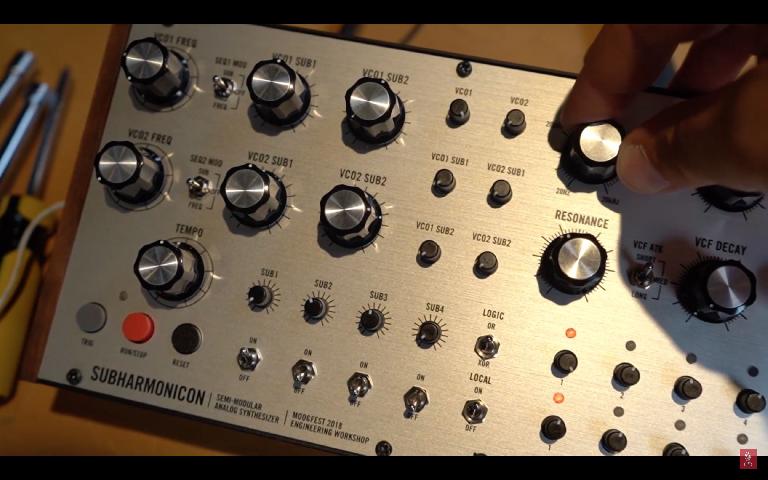 The soundtrack for this mini-documentary was made entirely using the Subharmonicon, with some assistance from Valhalla Shimmer and Touché by Expressive E."