August 8, 2016, Los Angeles, CA- The ETHER Transmitter, the world's first professional all-in-one bluetooth quarter inch adapter which is seeking to unchain the DJ, is live on IndieGoGo and raising funds to bring the project to life.
The ETHER Transmitter by ETHER Electronics is the first low-latency pro-audio all-in-one bluetooth 1/4" adapter. It lets users instantly share wireless audio with any bluetooth capable earbuds, headphones or speakers. This is what the DJ community has been waiting for.
"We noticed an ongoing trend of wired headphones in the DJ community, then thought amongst ourselves, "There has to be a solution available on the market..." Only to find consumer grade transmitters – which offers terrible latency issues that haven't been resolved for the music performers," says founder and CEO Braxton Tomasello, "It became our goal to bring a functional low-latency transmitter into the market, and change the game forever."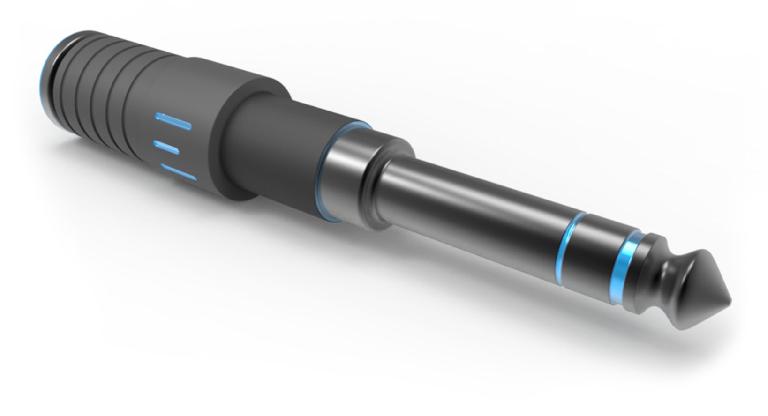 ETHER Transmitter allows users to use any Bluetooth headphones or speakers to enjoy an untethered performance. It's the world's first bluetooth 1/4" adapter designed specifically for the DJ's and recording artists—as well as musicians interested in a wireless performance.
A revolutionary approach for DJs seeking to cut their wired headphones while cueing music, ETHER Transmitter uses a low-latency Bluetooth technology to stream audio at an un-perceivable listening rate. It's a perfect solution for DJ's, recording artists, and musicians. ETHER Transmitter is making portable DJ'ing even better. In addition to wireless headphones, the transmitter can connect to any Bluetooth speakers as well, allowing users to DJ without having to worry about transporting massive speakers everywhere. This allows for the ultimate mobile DJ quick pop-up set-up.
"Although we're targeting the DJ community, this product will help every live performer/musician far and wide, by offering the choice to use wireless headphones instead of being tethered to a small space when performing," adds Tomasello, "Other solutions have latency issues, which makes the product useless for the DJ community – as timing is vital when queuing up a record. Not to mention most designs available aren't very appealing."