December 19, 2015
Erica Synths has released long-awaited the second edition of Acidbox! It brings an emulation of widely recognized classical Russian synthesizer Polivoks Voltage Controlled Filter (VCF), packed in small desktop unit and enhanced with features for contemporary electronic music performances. Erica Synths Acidbox II sound circuit is built around rare Russian ICs, that were used in the original Polivoks synthesizer back in 80-ties! Therefore you get that famous analogue sound, insane resonance sweeps and straight forward, hands on control.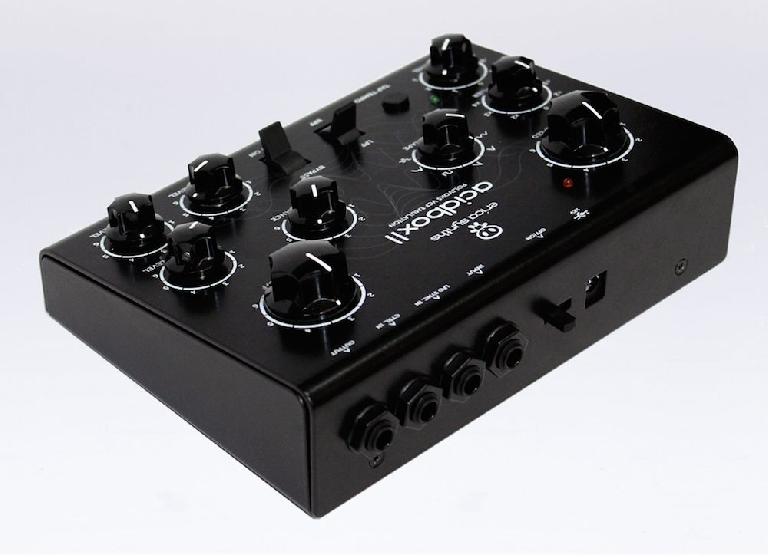 Acidbox II has such significant improvements compared to the first version as redesigned LFO, internal white noise generator and balanced output. More features:
Internal LFO – 6 waveforms and inverted waveforms
Audio rate modulation
External sync for LFO frequency
Divide and multiply LFO frequency (can multiply/divide ext. sync too!)
TAP tempo
Tap tempo and LFO output indication LEDs
Universal power supply
Less words, more sound:
More info: http://www.ericasynths.lv/en/shop/standalone_instruments/2230-acidbox_ii_polivoks_vcf_emulation.html
PRE-SALE price: €200 (ex. VAT) instead of regular €250 (ex. VAT) ! Valid until 31.12.!
Available from www.ericasynths.lv (shipping on January) !