Here's what our friends at Erica Synths have told us about their patchable mono synth, DIY Synth Voice. How it came into being, and what it does. The video is well worth watching too.
When developing Erica Black Series and Pico Series modules, we accumulated quite a know-how on compact and great sounding designs, and we decided to share some of those with DIY community. And therefore Erica Synths proudly presents – DIY Synth Voice module!
It consists of all the essential blocks for a versatile monosynth, and is 100% patchable for even more control options. In order to make the module more compact and reliable in tuning, it has a digital/analogue design. VCO and envelope generators/LFOs are digital, other parts are analogue. Digital parts are designed around pre-programmed MCU board, which comes with a kit pre-soldered on a small controller board. Chain up several Erica Synths DIY Synth Voice modules and you have a versatile polysynth!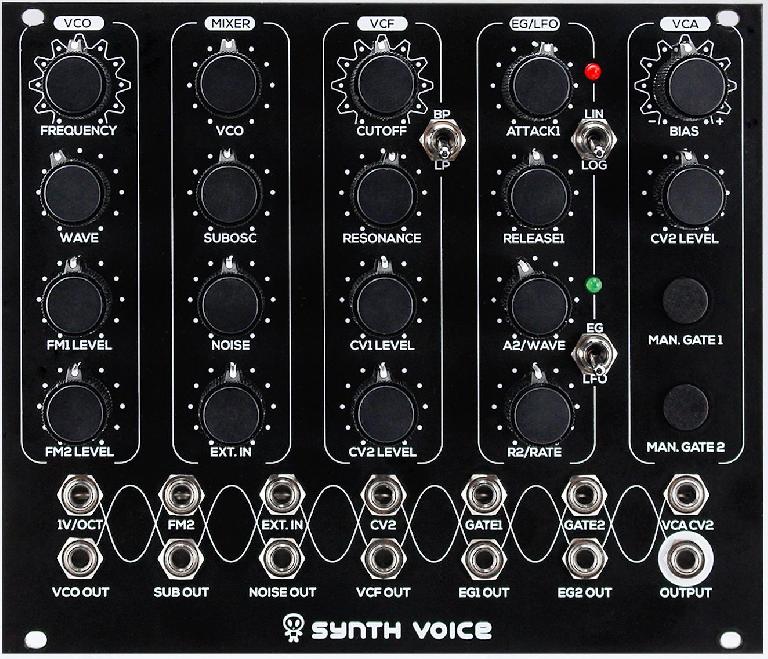 Features:
VCO with 16 waves and manual wave morphing
-1 oct suboscillator
White noise generator
External audio input
Audio Mixer
LP/BP VCF inspired by Black Polivoks VCF
Lin/log ASR envelope generator with looping function
Lin ASR EG/LFO with looping function
9 LFO waves with wave morphing
Tap tempo and LFO sync
LFO frequency multiplication (x2, x4) and division (/2, /4) in sync mode
VCA with bias control
Auto callibration for better 1V/oct tuning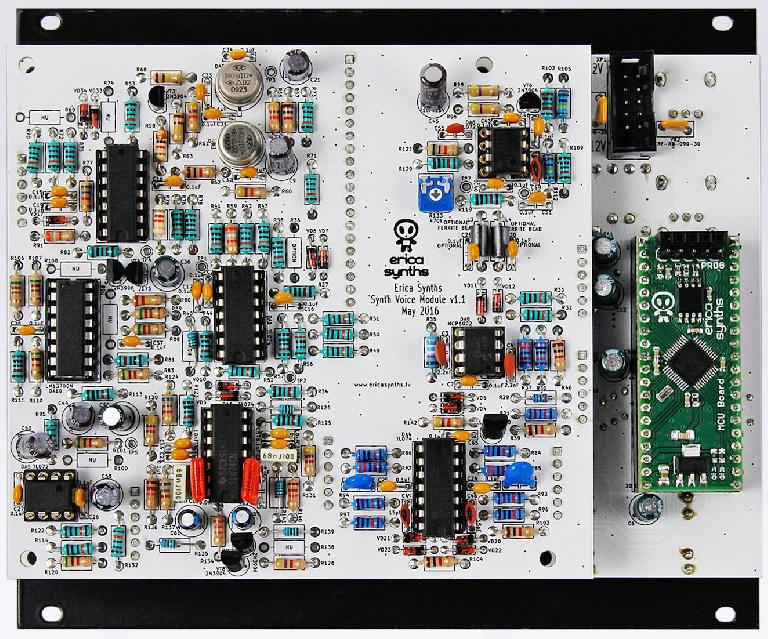 Prices:
PCBs + ICs (MCU board, 2xK140UD12 opamps, PCB connectors) = 60EUR
PCBs + ICs (MCU board, 2xK140UD12 opamps, PCB connectors) + panel = 90EUR
Full kit = 280EUR
Note: + 21% VAT for individual customers in EU without EU VAT registration number + shipping