Erica Synths Fusion Drone System Now Available: Explore Dark Sound Territories
Curious to explore the dark side? Erica Synths' analog Fusion Drone System could be the synth system you are looking for.
August 25, 2017 - Erica Synths are very pleased to announce that Erica Synths Fusion Drone System is now available!
Fusion Drone System is here for those, who want to explore the dark territories of the sound, where only few have stepped in. Vacuum tube based Erica Synths Fusion Series modules are the basis of the system, while Black Modulator and Black Envelope Generator add plenty of modulation and noise generation possibilities. 43 patchpoints for extensive experiments in sound design, all analogue signal and CV path to create the drones of massive power. Want solid bassline with great 1V/oct tracking? Use CV/Gate sequencer or keyboard and you have it! Erica Synths Fusion Drone System brings distinct and powerful sound into eurorack.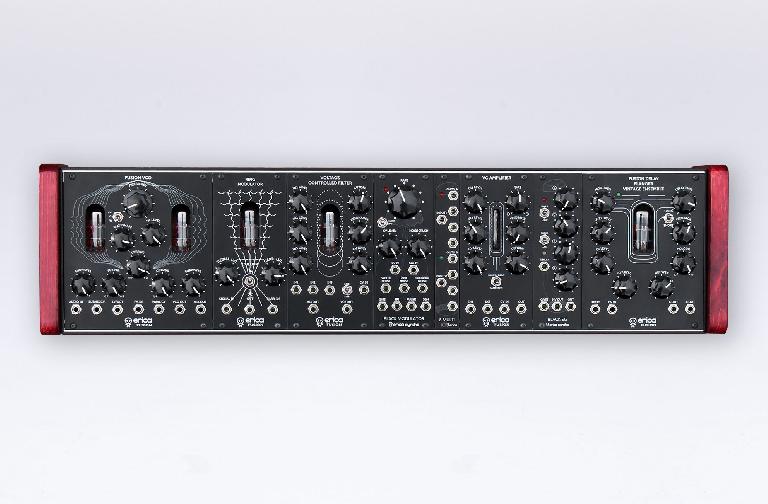 Fusion Drone System includes: