Our friends at Erica Synths have a lot of new synth modules to share with the world. Without furher ado, here's what you need to know...
There is a new LFO with 8 simultaneous outputs – Black Octasource. High-end crossfade module – Black XFade. A new version of Black Stereo Mixer and additionally for those who think that Black Stereo Mixer V2 is not enough they have created the Black PFL.
Erica Black OCTASOURCE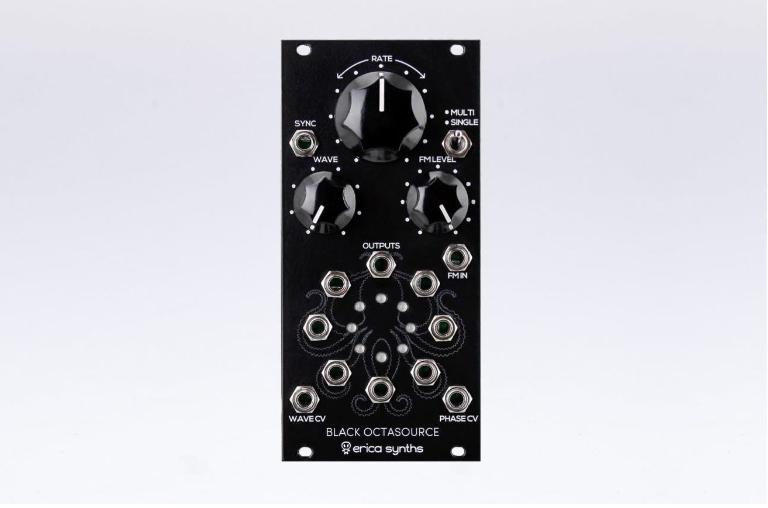 Erica Black OCTASOURCE is, what we want to believe, the LFO carried to its extremes. It features one of 8 waveforms available on 8 outputs phase shifted by 45 degrees OR all 8 waveforms simultaneously on all outputs. Furthermore, waveform selection, phase shift and LFO rate are CV controlled, and the rate can be synched to an external clock signal.
Main features:
 LFO with manually and CV controlled rate

 Manual selection of phase shift direction

 8 simultaneous outputs
Erica Black XFADE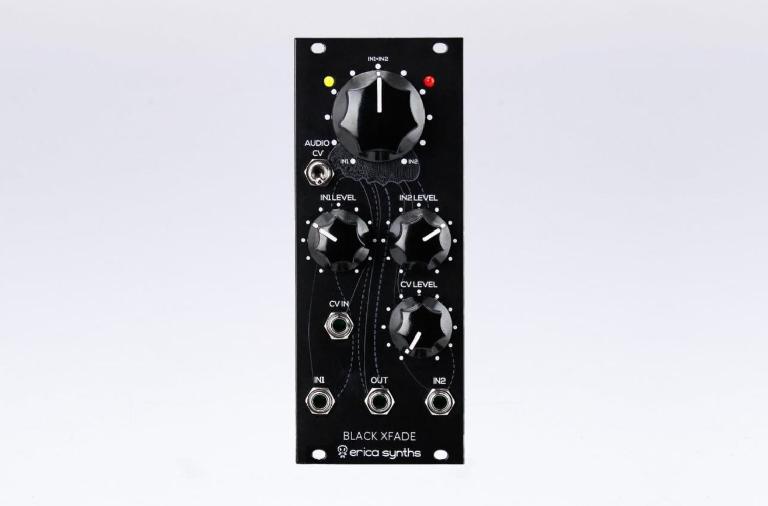 Erica Black XFADE is high-end module for smooth manual or CV controlled crossfading between two audio or CV signals, essential for modular performances. Fade curve is calculated in a way that you do not loose signal amplitude in any crossfade stage, and LEDs give visual feedback on currently active input. When used with CVs, the module helps to come up with really advanced modulations. In addition, Black XFADE can be used to boost CV and audio signals.
Main features:
 2 inputs with amplifiers and attenuators

 Manually and CV controlled crossfade

 Audio/CV mode switch

 Crossfade status indication LEDs
Erica Black Stereo Mixer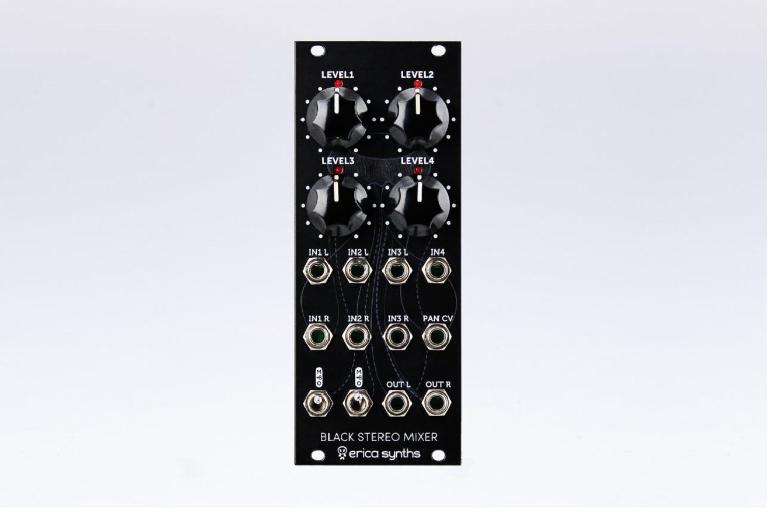 Erica Black Stereo Mixer is just what you need, if your setup has several nowadays gaining popularity modules with stereo inputs or outputs, like Black Hole DSP, Erica Fusion Delay, MI Clouds or some other. In order to save rack space, we designed compact mixer with lot of cool, performance oriented features.
 3x stereo inputs with simultaneous

 Volume adjustment on both channels

 1 mono input with CV stereo panning

 2 inputs with L and R channel merge feature

 Selectable +6dB boost for IN1 and IN2

 L and R outputs

 Signal level LEDs
Black Pre-fade Listen Expander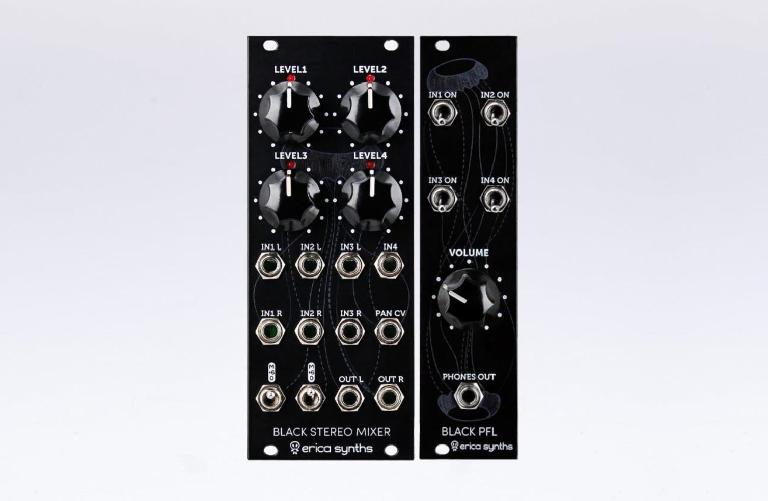 Black Pre-fade Listen Expander is a satellite module to Erica Synths Black Stereo Mixer. Since modular performances are often about uncertainty, unpredictability and sudden filter resonance screams that can kill loudspeakers, it's good to know, what you are about to fade in your modular mix. And this is where Black PFL Expander comes in! You can monitor each of four Black Stereo Mixer inputs or any combination of them before mixer level knob takes effect.
Main features:
 4 independent PFL ON switches

 Stereo headphone output

 Headphone volume adjustment
Available from www.ericasynths.lv and leading retailers worldwide!