Good news for users of Elektron hardware - the Analog Four and Analog Rytm MKI and MKII are leveling up! Boasting a substantial OS boost - 1.40 on the Analog Four and 1.50 on the Rytm - this world-class duo is flexing its Elektron superpowers more impressively than ever before. Welcome to extra performance control, added sequencing potential, and increased machine power.
What's New
Sequencer MIDI Out
With Sequencer MIDI Out you can link up to the rest of your gear with ease. Control velocity, note, and length on every step of the powerful Elektron sequencer, and breathe new life into old machines with conditional trigs. Say hello to one big, happy family of synths and drum machines.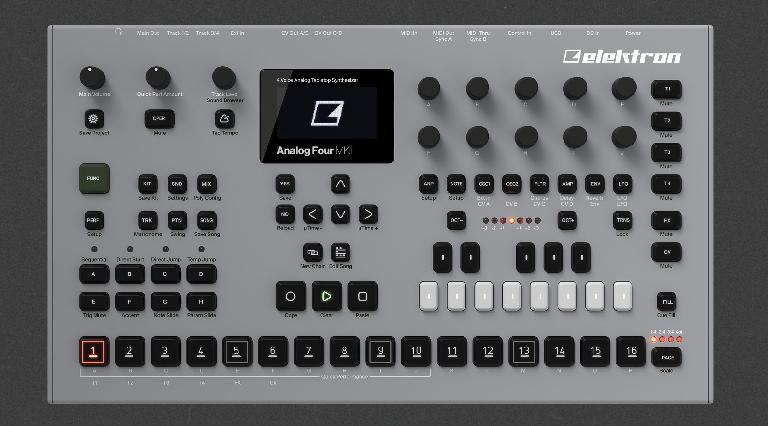 Scale per Track
Coming fresh from the Digi line and by popular demand, Scale per Track is now on the Analog machines! Inject some extra unpredictability and excitement into your compositions.
Parameter Randomization
Instantly randomize a parameter page to let the machine take charge. Access the unimagined with the press of a key, then revert back or go again.
Multiple Quick Performance Control
Assign multiple performance macros to the lone, all-conquering Quick Performance Control. One knob to rule them all.
Graphics improvements
New graphics have been added to make your machine navigation easier and more enjoyable.