Swedish music hardware company Elektron today introduced the Audio/CV Split Cable Kit, a multi-purpose cable and connector solution suitable for a wide range of applications. The Audio/CV Split Cable Kit is especially ideal for:
Analog Rytm users wanting to connect the dual mono separate voice out jacks to a mixer or sound card.
Analog Keys/Four users wanting to sequence external analog gear with the dual CV/Gate outputs.
Octatrack users wanting to sample from consumer electronic devices featuring a 3.5mm headphone jack.
Modular users wanting a signal splitting solution essentially functioning as a 4x output multiple module.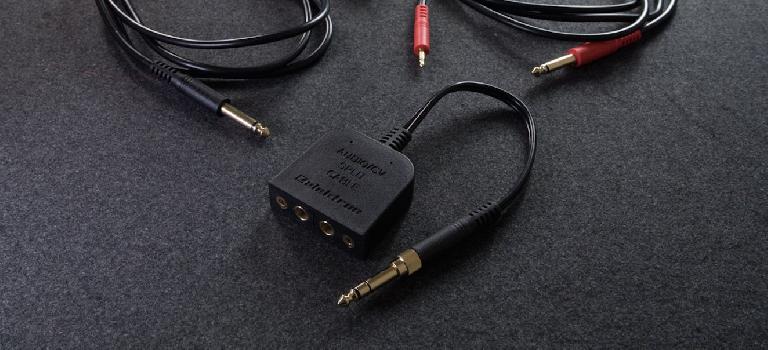 Product specifications
The kit consists of
1x cable adapter module, featuring a 3.5mm stereo plug and 2x 3.5mm and 2x 1/4" mono jacks
1x 3.5mm to 1/4" headphone plug adapter
2x 150cm 3.5mm to 1/4" TR cables
Additional info
Alongside the Audio/CV Split Cable Kit, custom Elektron branded 1/4" instrument cables have also been made available. They come in two lengths, 150cm and 300cm, and are purchased separately.

Pricing
The Audio/CV Split Cable Kit is priced at 25 USD/ 29 EUR
The 150cm 1/4" instrument cable is priced at 7 USD/ 9 EUR
The 300cm 1/4" instrument cable is priced at 10 USD/ 12 EUR
Availability
The Audio/CV Split Cable Kit and the instrument cables can be purchased from the Elektron webshop