Read our in-depth review of Elektron's Overbridge OS 1.10 here. Read the overview from Elektron of the updates below & video of RYTM OS update with new instruments below.
Analog Rytm has also received some love from Elektron. Version 1.30 of the OS has been released simultaneously and includes 12 new analog percussion synthesis models. Oh, and Analog Keys and Analog Four's OS has been updated to 1.23. More on that below.
Swedish music hardware company Elektron today announced big updates for the hardware/software integration protocol Overbridge and the analog drum machine Analog Rytm. OS updates have also been made available for the analog synthesizers Analog Keys and Analog Four.
Overbridge version 1.10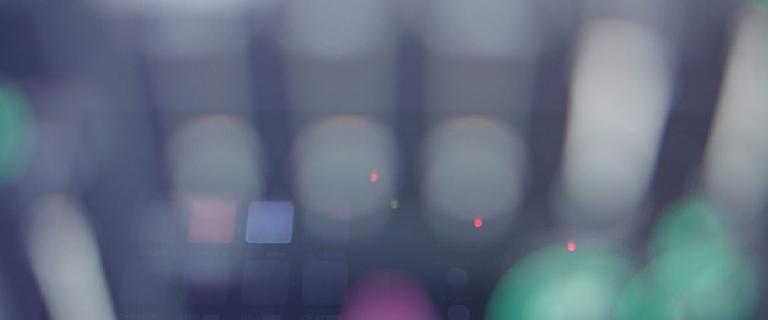 Overbridge is the world's most complete solution for integrating analog hardware with DAW environments. Version 1.10 adds a host of new features and improvements, enhancing nearly all aspects of this revolutionary protocol.
Highlights include:
Total Recall of all Elektron instrument parameters from DAW project
Considerably updated GUI
AU plugin format support
Support for Mac OS X El Capitan
Improved support for numerous DAW hosts
Tighter sync between Elektron instruments and DAW host
Support for smaller DAW host buffers
Plugin sidechaining allowing analog processing of DAW audio directly via the plugin
Automatable track mutes for the Elektron sequencer
Usability refinements
Numerous stability and performance fixes
For a full list of changes, please see the release notes included with the Overbridge download.
Availability: Overbridge 1.10 can be downloaded for free from the Elektron website.
Analog Rytm OS 1.30
Analog Rytm OS 1.30 adds no less than 12 new analog percussion synthesis models, nearly doubling the range of available models. This immense increase of sound generating potential radically improves an already stellar analog drum machine. Enjoy new synthesis models specifically tailored for kick drums, snare drums, hi-hats, cymbals, and more.
When using Analog Rytm together with Overbridge, please note Overbridge 1.10 is needed to take full advantage of Analog Rytm OS 1.30.
New synthesis models
Basic Hi-hat: Hi-hat model with a tinny electronic sound.
Metallic Open hi-hat: Open hi-hat model with a snappy metallic sound.
Metallic Closed hi-hat: Closed hi-hat model with a snappy metallic sound.
Ride Cymbal: A multi-personality cymbal model that featuring a selectable cymbal oscillator type and also individual levels for the cymbal components. Well-suited for ride-cymbal type of sounds, but can also achieve other types of cymbal sounds.
Metallic Cymbal: Cymbal model with a snappy metallic sound.
Metallic Cowbell: Cowbell model with a snappy metallic sound.
Sharp Bass drum: A modern, hard-hitting bass drum model based on a single VCO featuring user-selectable waveforms. The VCO can be run freely for slight differences between the hits.
Silky Bass drum: A silky smooth bass drum with a large sweet spot and a gentle VCO click for shaping the transient. Also comes with a dust parameter, allowing the drum to be buried in tape-like environmental noise.
Plastic Bass drum: A bass drum model that utilizes both ring modulation and frequency modulation between two VCOs to achieve distinct and almost plastic-sounding harmonics.
Natural Snare drum: A natural-sounding snare based on a single-VCO configuration. User-configurable noise color makes this snare very usable for both acoustic-type snares and subtle, electronic mini-snares.
Noise Generator: A white noise generator with a resonant low pass filter and a high pass filter. There is also an amplitude envelope to control the volume over time, and controls for automatically sweeping the low pass frequency.
Impulse Generator: Generates a short pulse with controllable attack, decay and polarity. This model is useful for triggering external devices.
Availability: Analog Rytm OS 1.30 is available as a free download from the Elektron website.
Analog Keys/Four OS 1.23
The 1.23 firmware update for Analog Keys/Four addresses a few bugs and makes the instruments fully compatible with Overbridge 1.10.
Availability: OS 1.23 for Analog Keys/Four is available as a free download from the Elektron website.