Elektron Announces Analog Four MKII Synthesizer
Hot on the heels of the Octatrack MKII, Swedish musical instrument company Elektron today announced that the analog tabletop synthesizer Analog Four MKII is now shipping. Here's what's new.
Analog Four MKII is a four voice analog tabletop synthesizer. The sequencer gives total access to all aspects of the analog sounds and the four CV/Gate outputs mean external gear can be controlled as well.


The analog circuitry of Analog Four MKII has been thoroughly reworked and provides deep, clear and defined bass plus a more prominent analog overdrive/distortion effect. Integrating the Analog Four MKII with external gear and computers is easy thanks to dedicated audio outputs for each voice, two expression/CV inputs, and high bandwidth Overbridge.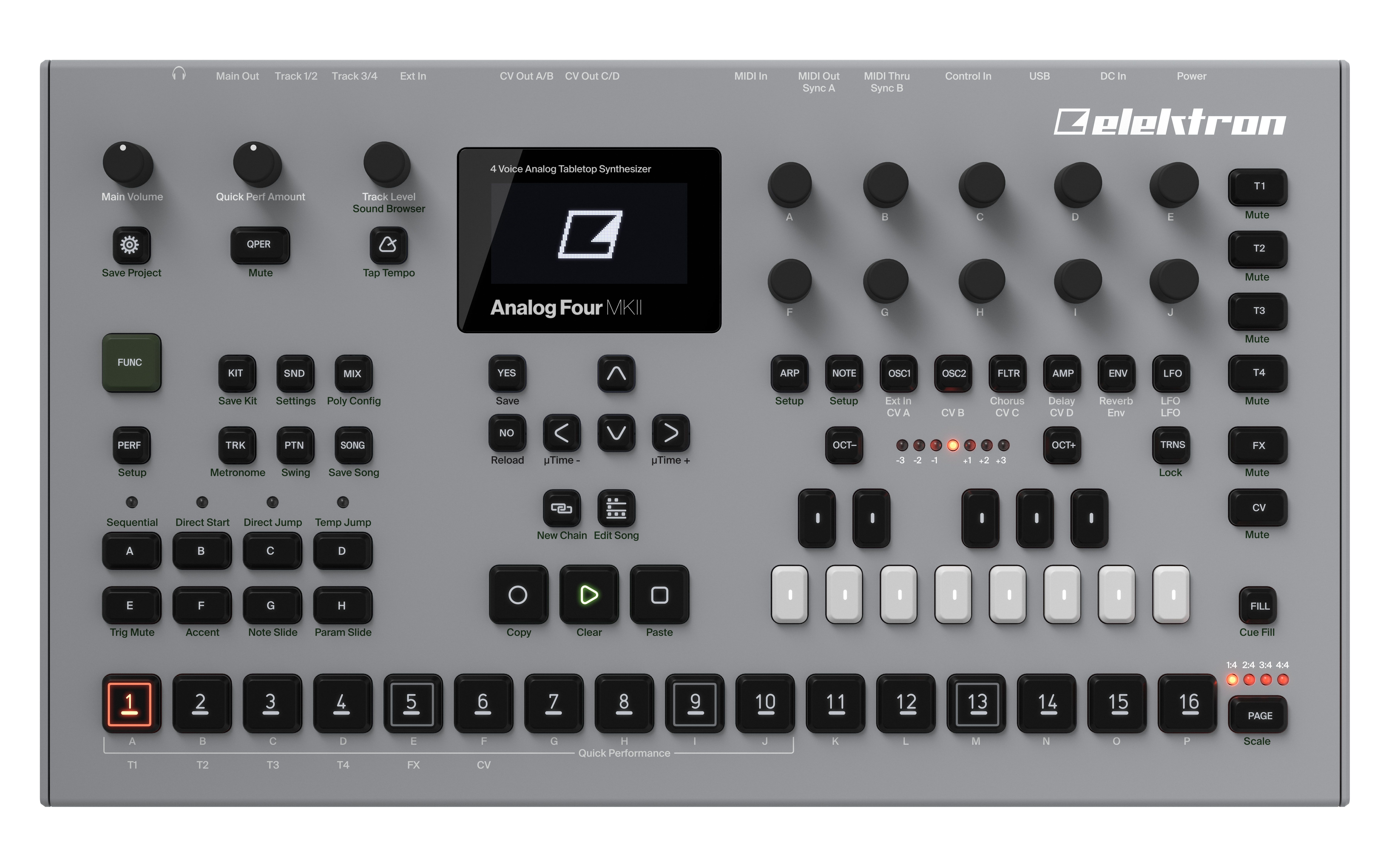 The aluminium enclosure, the durable back-lit buttons, the big OLED screen, the hi-res encoders and the dedicated quick performance controls are other notable enhancements. They make the workflow quicker and more efficient. The total Analog Four MKII package is very complete, and offers an experience as close to sublime you can get.
Later this year, the Overbridge software suite will become available for Analog Four MKII. It offers powerful tools and features when using Analog Four MKII with computers, for example a dedicated VST/AU plugin interface for hardware control and USB audio streaming of the four internal analog audio tracks.
"Analog Four MKII is a remarkable update. The sound is punchy and deep, and the new look is simply stunning. Analog Four MKII is such a joy to use", says Jonas Hillman, CEO of Elektron.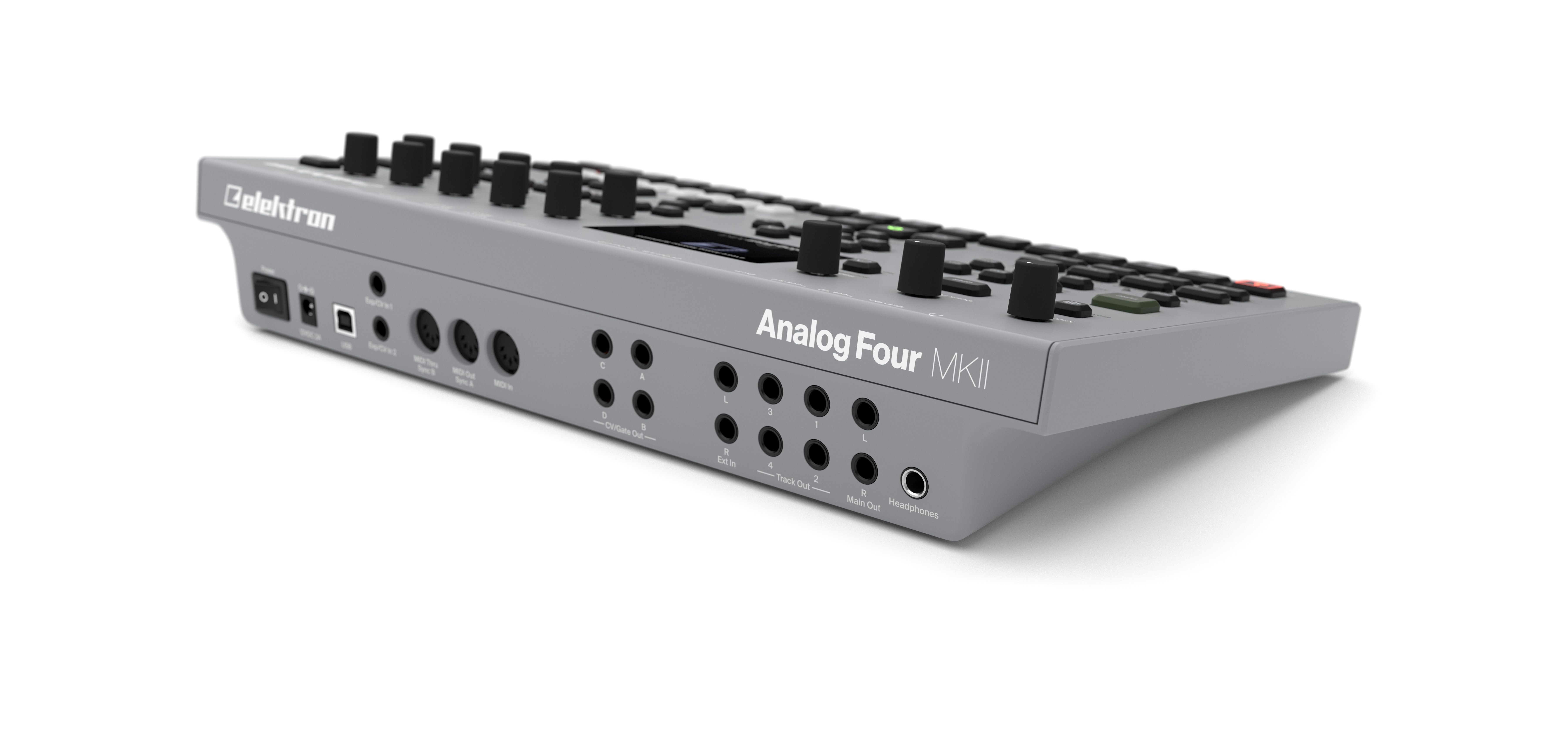 Analog Four MKII specifications
4 synth voices, each with: