Elektron's Analog Four is a seriously deep and powerful subtractive synth/step sequencer and some musicians may feel intimidated by its advanced interface. But there's no need to worry! This comprehensive 24-video course by synth expert Thavius Beck shows you step by step how to master this mighty groovebox.
Elektron 102: Analog Four Explained And Explored
In this live action course, Thavius starts with the fundamentals - a tour of the instrument, before showing you how to start working with patterns, including using the locks feature and also live recording modes for a more spontaneous feel.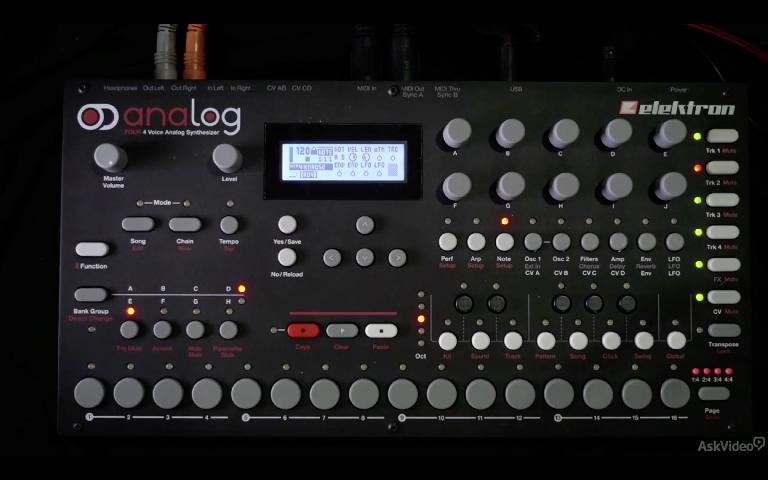 He then shows you how to create sounds and kits, beginning with unison and performance modes, and then some serius sound design tips taking in basses, leads, filters, modulation and arpeggiation among many other topics. He then moves on to turning your patterns into songs - chaining patterns together and using swing, accents and song mode to make your finished product. This is the perfect way to learn how to get the most out of Elektron's powerful Analog Four. It's yours for just $29.99 regular price or you can get an Academy Pass to watch every video in our ever-expanding library for just $15/month. So check it out today!