ElectroSpit Mobile Talkbox is an intriguing new product currently on Kickstarter that aims to let you "electrify your voice with the sound of any keyboard, guitar, or their smartphone app". Although the website is a bit of a typhoon of information, it appears to be a neck-worn hardware device that reads the vibration of your voice and then passes this to a destination like an instrument or smartphone, effectively acting as an advanced vocoder, either mono or polyphonically.
Here's what the developers say about it.
"The beloved talkbox, heard on hits like 24k Magic and California Love, yet impossibly difficult to build or play, has remained unchanged for 50 years...until now. ElectroSpit has totally reimagined the talkbox's form and function for the future with the ESX-1, making it mobile and easy to use, and integrating an ElectroSpit App. The ESX-1 has already been used in major releases from music greats such as David Guetta vs Bruno Mars "Versace On The Floor" and Big Boi of OutKast and Phantogram's Skrillex Produced "Drum Machine".
"Compatibility with any keyboard, electric guitar or plug-in, makes the ESX-1 a perfect addition to any producer or recording studio's arsenal, and its form factor and accompanying custom synth App allows anyone to unlock their musical creativity and imagination." - ElectroSpit Co-Founder/ Chief Marketing Officer, Maya Kante.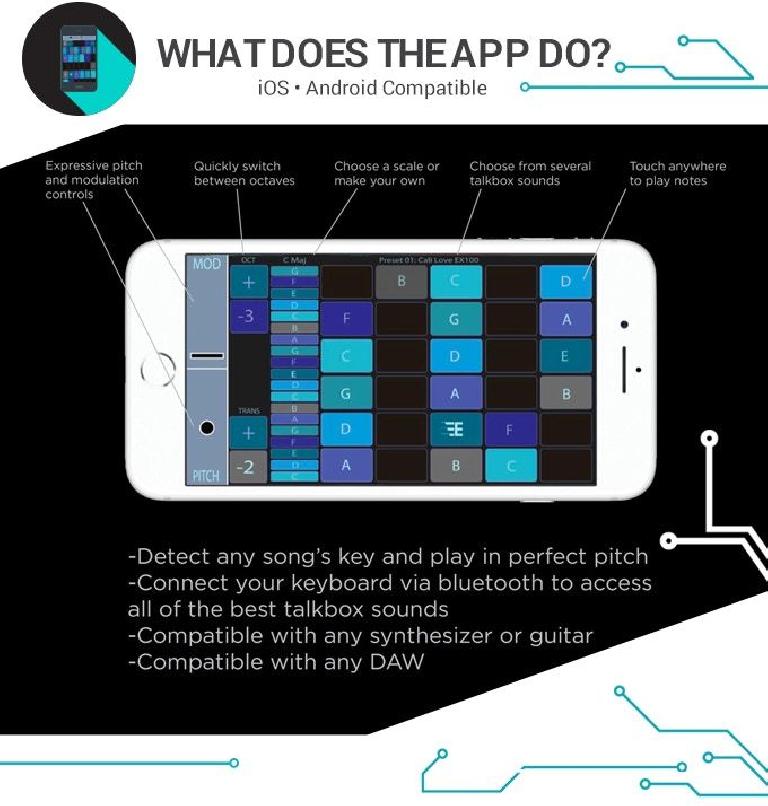 The device has already passed its Kickstarter target but advance deals are still available, with a commitment of $227 securing you a unit. The regular price is expected to be around $400.