EASTWEST proudly presents another new collection in their Masters Series: Steven Wilson's Ghostwriter. For the first time ever, this new instrument presents some of Steven's most innovative sounds, as well as a selection of especially created instruments and replications of some instantly recognizable classic sounds by other legendary producers and engineers. These organic and inspirational sounds can be used as part of the fabric of complex music productions, or as the basis for cinematic soundtrack-based music, providing a ready-made selection of sonic building blocks with years of expertise and sonic innovation already embedded in them. In addition some more straightforward and raw instruments are included, which can be manipulated via the powerful Ghostwriter instrument interface to create your own unique sounds.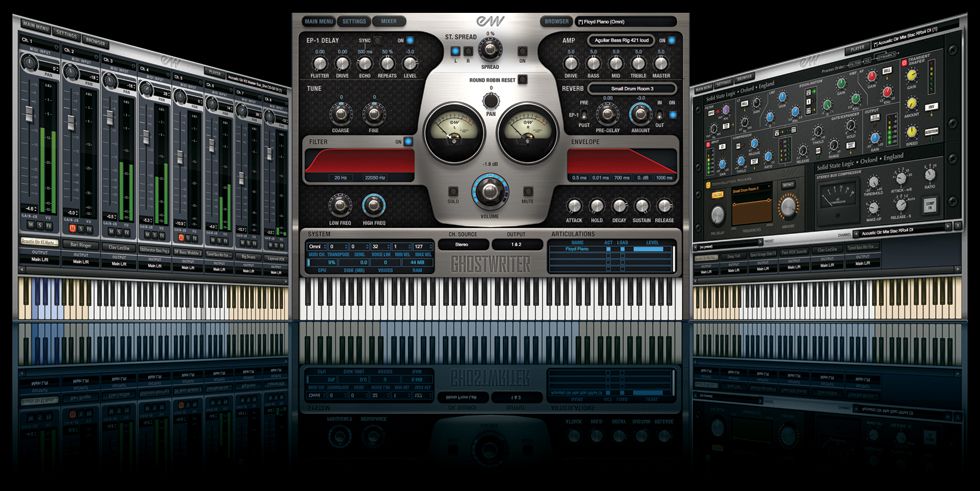 Multiple Award-Winning EASTWEST producer Doug Rogers, who co-producedGhostwriter, is excited about working with Wilson, who is recognized throughout the industry for his songwriting, experimentation, and sonic excellence. "I had long been an admirer of his skills, not only as an incredible and prolific musician and writer, but also his expertise and passion for sound design", says Rogers. "His enormous body of work always has the right aural ingredients to create the atmosphere for the music he writes, and it was clear to me that a Steven Wilson Virtual Instrument would be a great addition to our new Masters Series and enable Steven to expand his contributions to other composers' work."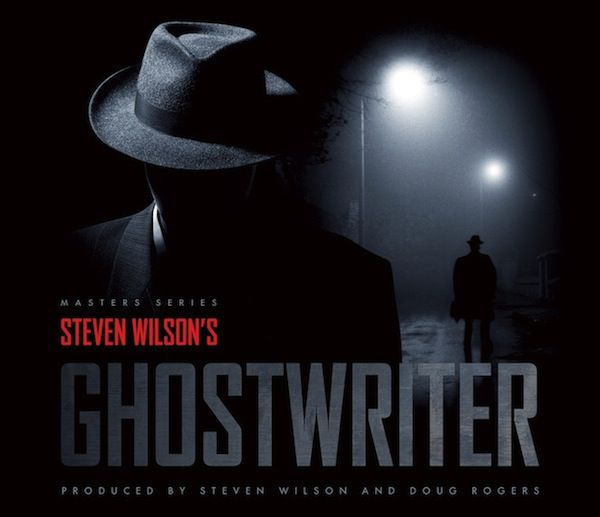 Highlights:
Includes over 60 GB of unique instruments.

Includes Basses, Drums, Guitars, Keyboards, Misc, and Vocals

Designed for Music, Film, Games, and Television Composers

Includes many "live" presets that can be adjusted by the user in the software

Recorded in the legendary EASTWEST studios

Includes PLAY 4 64-bit/32-bit software for both MAC and PC

New FX section is included with Ghostwriter with an SSL EQ and Dynamics Channel Strip, Transient Shaper, and SSL's legendary Stereo Bus Compressor; Echoplex EP-1 Delay, Amp Simulator, plus upgraded "true stereo" reverbs from EASTWEST.

Instruments played by Steven Wilson, Marco Minnemann, and Laurence Juber

Produced by Steven Wilson and Doug Rogers

Why "Ghostwriter"?
A ghostwriter is a composer who writes music that will be officially credited to another person. The concept of ghostwriting goes back centuries: Wolfgang Amadeus Mozart was a well-known composer paid to ghostwrite music for wealthy patrons. These days the sound design aspect of composing music has become as important as the notes, chords and rhythms, particularly in the creation of film, game, and television soundtracks, so while Ghostwriter won't write the music for you, it has been designed to be a "ghost" collaborator in the compositional process, an invaluable and inspirational tool for creating your music.
Pricing & Availability
Available on January 17, 2014 for $395 at www.soundsonline.com/Ghostwriter and €295 at www.soundsonline-europe.com/Ghostwriter (for European customers) and EASTWEST authorized resellers.