Most musicians and produces aren't rolling around in as much money as they wish they were. In fact, figuring out how to make money from music is still a conundrum for many. So, we thought we'd help out the AskAudio audience in a small but real way.
If you read AskAudio daily, you'll probably know about our Academy; the massive online education portal covering every technique, software and a lot of hardware relevant to audio production. These aren't just random videos on YouTube, the AskAudio Academy contains high-quality, professionally produced video courses. Think of it like Netflix but for music makers.
As we continue to grow and attract more and more subscribers (monthly and yearly), we're opening up our Academy as a way YOU can generate revenue by recommending it to your friends and followers.
During this initial BETA we're offering you 20% for each transaction that is referred by you. So, if anyone clicks on the link you share and signs up for one year to the AskAudio Academy (within one week of clicking on your link) you will earn at least $14.40, and for a monthly pass (currently on sale) $1.80.
So, if you are able to refer 15 people to sign up for a one-year sub, you'd receive over $215 USD. Easy money!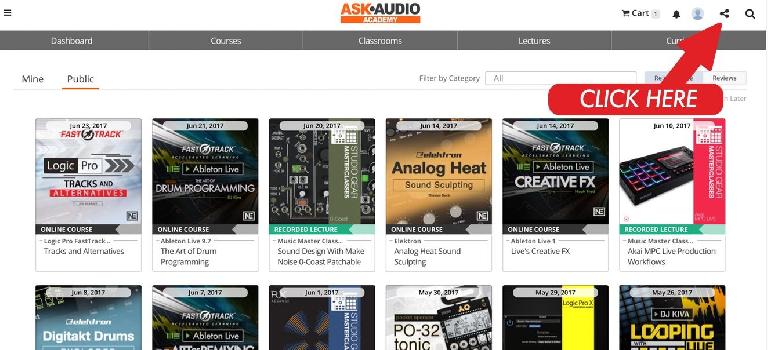 The Affiliate system is simple to use. Create Login / create a free account in the Academy and click on the share icon at the top right. Select the Become an Affiliate (ignore any typos for now, we're in BETA ;)
Fill in the form and enter your PayPal address.
Then follow the instructions and share the links to the Academy (these could be the course pages or the Academy as a whole).
Sign Up as an AskAudio Affiliate
Here