DUO Synth is a Sequencer & Synthesizer For Two
Music machines often have multiple functions but are designed for one user. What if there was a synth/sequencer that two people could use simultaneously? Welcome to DUO Synth - now on Kickstarter!
Dato's DUO is a synthesizer and sequencer in one machine designed for two musicians... it's also designed to be incredibly easy to use and Dato tell us it's for kids aged between 3–99. Let's face it we're all kids when it comes to synths...
Check out this video of DUO from the DUO Kickstarter page:
We asked Toon and David a few questions about their motivation behind creating DUO. Here's the interview first, followed by the press release on the DUO.
AskAudio: What was your initial inspiration behind DUO?
Dato: The initial inspiration was seeing our children playing with synths and seeing them get lost in menus or boring presets. And most importantly we wanted to play with them, not next to them.
Ask: Which other synthesizers helped inspire DUO?
The Korg ms2000, Korg volcas, Erebus Dreadbox, and the Korg MS20 + SQ1.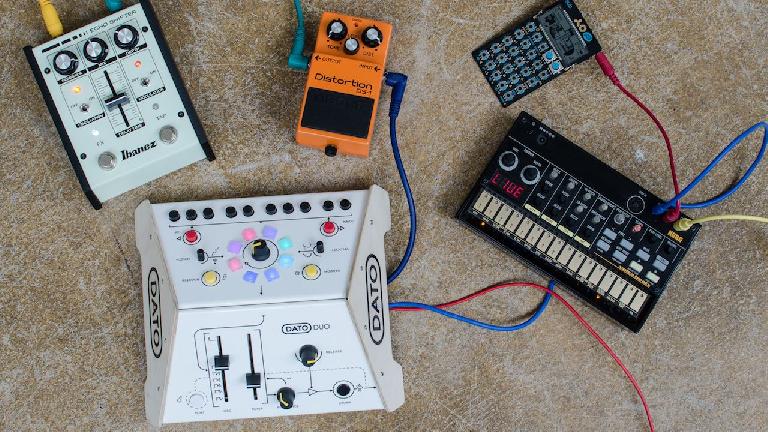 Ask: Did you design DUO with a sequencer in the beginning?
The sequencer was the start of the DUO,our early prototypes did not generate their own sound so we hooked up the sequencer through midi to other synths.
Ask: DUO is a glorious collaborative concept. Do you see this being more useful (from a collaborative viewpoint) on stage rather than in the studio?
We designed the DUO to be a performance instrument and we think this could work on stage as well as in the studio.
Ask: What were the biggest challenges when building DUO?
The hardest part in designing the DUO was getting the balance between functionality and user interface just right.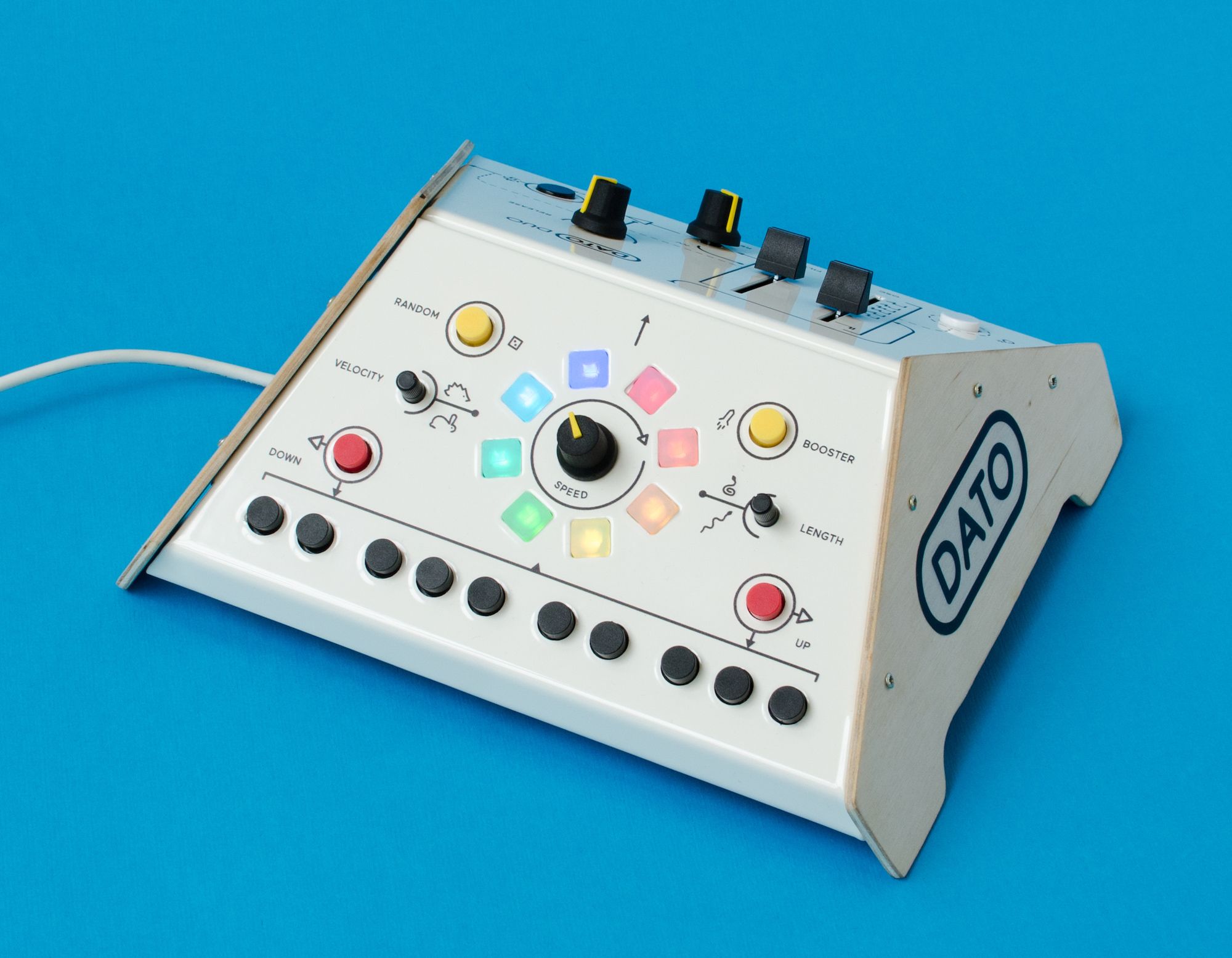 Ask: Tell us about the spec of DUO
2 oscillators: 1 pulse (variable width) and 1 sawtooth
Digital low pass filter with resonance
Amp envelope (note length and release time)
Sample rate reductor
Noise-based percussion synthesizer
Sequencer
8-step circular sequencer
Pentatonic keyboard. Two octaves
Inputs and outputs
Audio out capable of driving headphones
Sync input and output, compatible with Korg volca, Teenage Engineering Pocket Operators
Micro USB for power and firmware update. 5V, 2A max.
The synthesizer generates sound digitally and has a nice gritty 12-bit sound. We're using Paul Stoffregen's awesome Audio Library for Teensy as the basis for our synthesizer.
Read more about DUO here.
_____
Here's the press release with more info about Dato's DUO synth:
May 27th, 2016, Utrecht, The Netherlands
Today, Dutch synthesizer startup Dato launches their Kickstarter campaign for the Dato DUO. Designed to be played by two, the DUO combines a synthesizer and sequencer into one electronic instrument that is aimed at children and adults alike.
"We believe synthesizers are too much fun to be left to grown-ups alone", says Dato cofounder David Menting. Musicians and non-musicians of all ages were involved in the design process, resulting in a unique and robust instrument. Co-founder Toon Welling: "We put all the things we liked most about other synths into one instrument".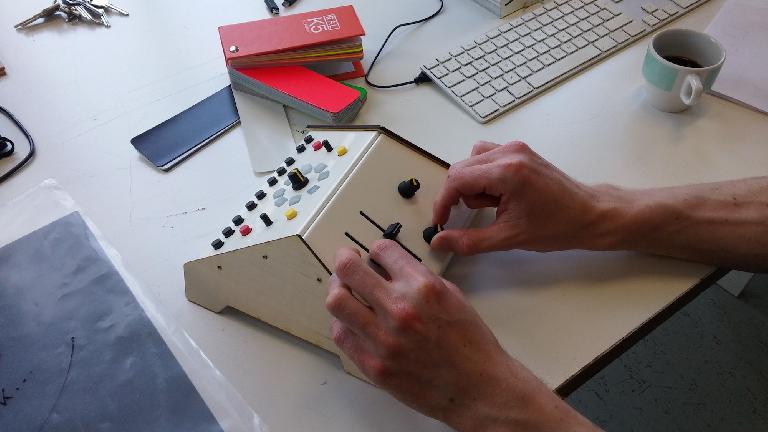 We chose to limit the keyboard to five notes per octave so that any melody you play will sound in harmony.
The wedge-shaped electronic instrument houses a synthesizer on one side and a sequencer on the other. The eight-step circular sequencer has a pentatonic keyboard to play melodies into it, with further buttons and knobs to change those melodies on the fly. David: "We chose to limit the keyboard to five notes per octave so that any melody you play will sound in harmony."
The other side of the instrument controls the synthesizer. Two large sliders control the two digital oscillators and the filter-cutoff frequency, with basic envelope controls to shape the sound. Effects and percussion can be added using two touch pads, making for a robust and versatile instrument even beginners can use. Toon: "You can't do anything wrong on the DUO!"
The Kickstarter campaign runs from 27 May until 26 June. The first 100 early-bird backers can pre-order the synth for €269 (approx. $300), with regular Dato DUOs going for €299. Additional rewards include a limited all-black edition and a Kickstarter-only poster that can be folded into a paper Dato DUO model named the "Dato Acapella".
Web: http://dato.mu