You might think the topic of data management is boring. But once you lose your client's data, watch the excitement begin. Be mindful that your client and reputation may vanish along with the data. Like a reformed smoker, no one backs up data better than someone who's just had a drive crash the day before. Don't wait to learn the hard way.

Tip 1 - Send In The Clones
Unless you have more than one copy of your data, it is NOT secure. When a client's drive comes into my studio, I make sure it will run and make a digital backup before I go to work. I must assume the drive could be at the end of its life cycle or has just been used as a projectile by FedEx, which is why I normally recommend folks use rugged and inexpensive thumb drives to transport data via courier. As Pro Tools is not RAID friendly (Redundant Array of Independent Disks), I must work off of one drive at a time for the average size session. I keep Retrospect, my incremental backup application open in the background so I can run it on break or at end of day to make sure any loss would be no more than a few hours work. I have a 3 TB backup drive on the network, which stores the backup files of all current projects.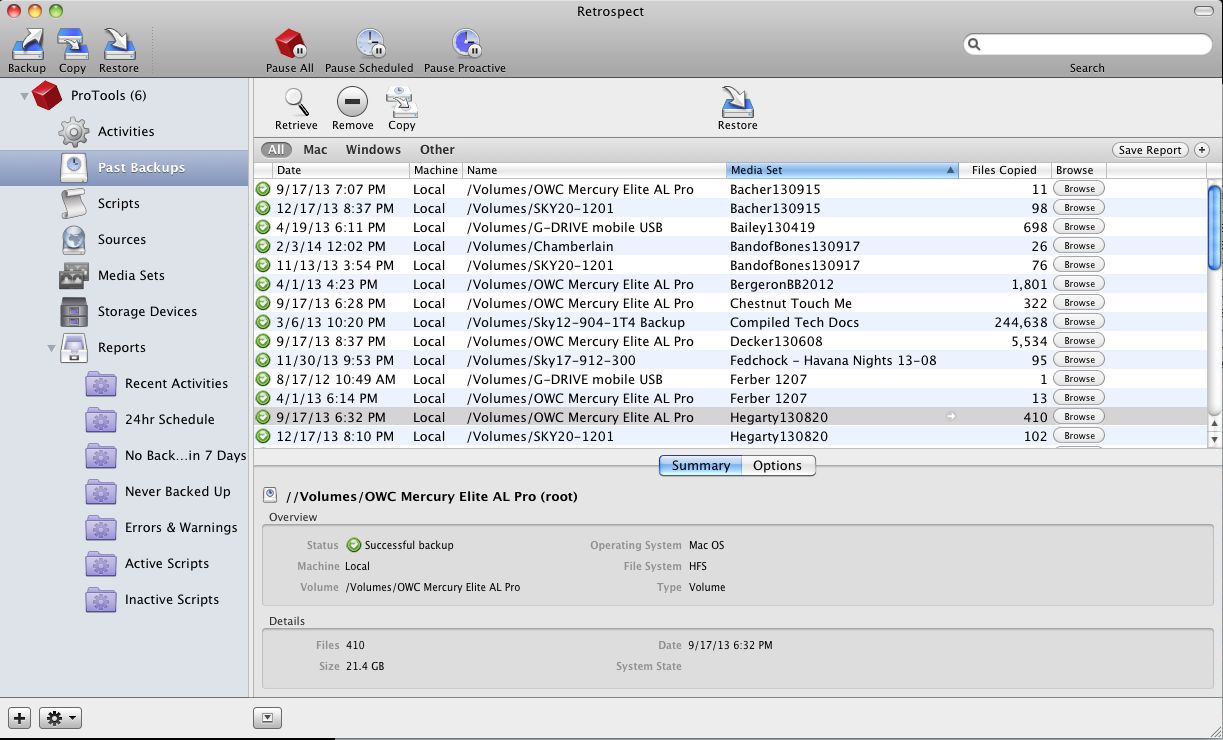 Retrospect is an incremental back-up system, which means once you back-up the initial session, subsequent backups only add the changes rather than copying all data every time. Once a data copy is made, it automatically makes a data comparison with the original looking for copy errors. You can restore selected files as well as entire sets, so if you accidentally delete the wrong file from the work drive, you can retrieve it from the back-up very quickly.
Tip 2 - Know your drive's freshness date
Unless I must work on the client's drive directly, I use my own work drives that are rated for five year use, usually Western Digital Black SATA drives, 500 GB to 1 TB. I avoid using larger drives for work, as I like to keep the directory lean (less errors) and don't "put too many eggs in one basket." First, I format the drive with all zeros and create a drive name that contains the first month and year of service. I retire my work drives after eighteen months, when they become archive storage. The warrantee may say I get five years, but I don't win the bet if they're wrong.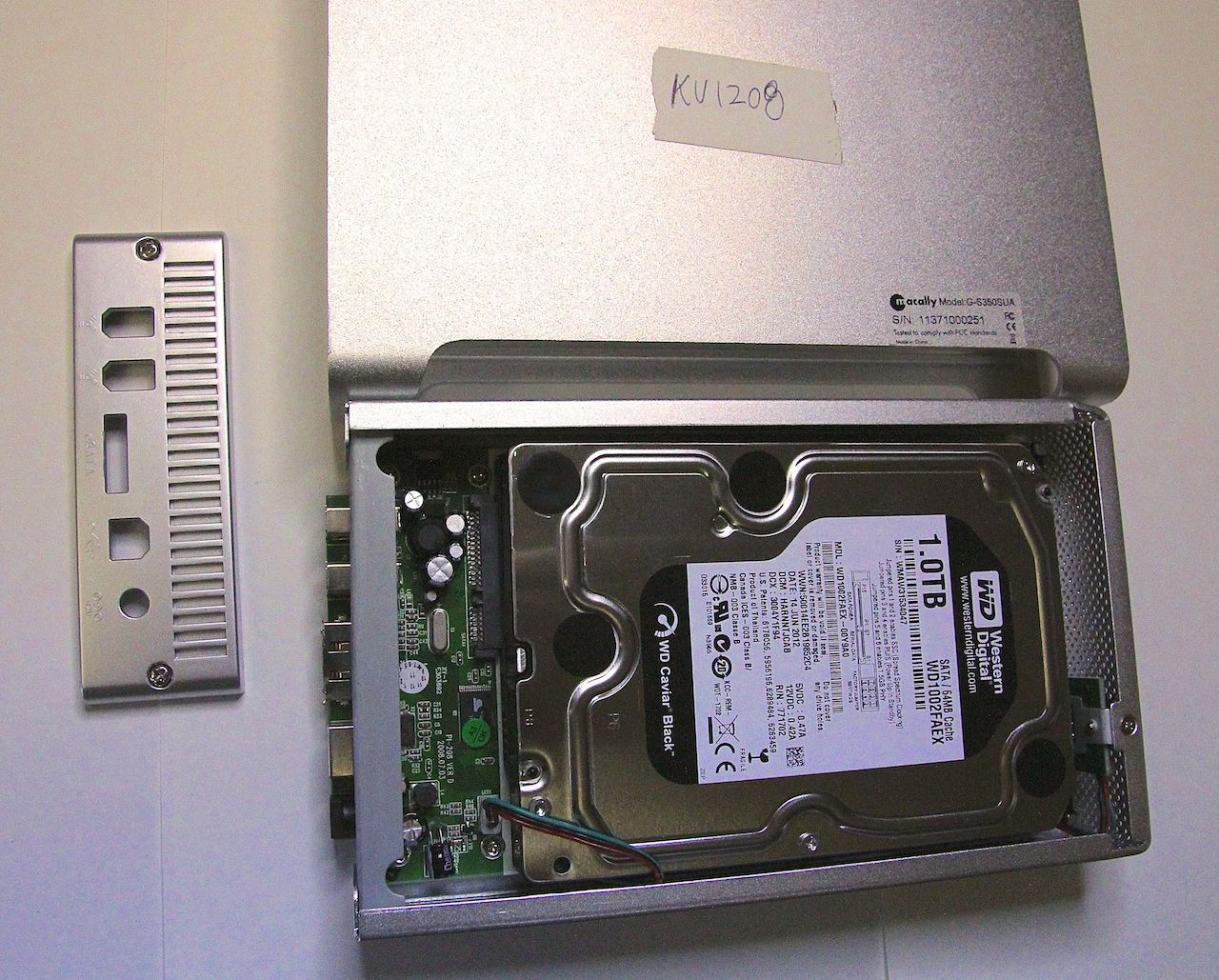 Here is a reusable external drive enclosure from Macally. Remove two screws from the back faceplate and the drive assembly slides out on a sled. Lay out the sled on a small hand towel and turn it over to find the drive is held in place by four small Phillips head screws. Remove the screws and gently turn the drive back to front and gently slide the hard drive away from the circuit board. This disengages the SATA edge connector on the drive from the sled. Unpack the new drive and do the same in reverse. Be mindful to ground yourself against static electricity while doing the work.
Tip 3 - Do You Have an ID
When I start a job, I assign it a project ID (identifier). Chances are good that the same client has done multiple projects and the name of an album project may change or not be available yet. So, I use a combination of the client's name and the job's first day to create a project ID. Since computers don't like unusual characters in their file names, I create a six digit serial number that represents the date in pairs of year, month and day. Were I starting the job next Christmas, it would be called "client141225." So any folders or drives that contain data for this project would bear the project ID and the client's invoice would contain footnotes indicating what drives contain the client's data and whether the drives are in house or shipped out. I never ship out a job without a final backup, as shipping insurance can replace a lost drive, but not lost data.
Tip 4 - Finding the Right File
During the course of production, multiple versions of the same work are often created. It's vital that each version bear a unique serial number so everyone in the production chain knows we are talking about the same file. Let's say you doing a remix on a song where several mixes already exist.You shouldn't delete earlier versions, because the client may ultimately decide they like what they've already gotten used to. So to tell them all apart, I use key words from the title, plus the six digit date stamp and a keyword to describe what change makes it unique. So on that Christmas day, I made a remix that had more bass, so I call the file "Song141225-bsup." The client's CD copy or MP3 download would bear the exact same title. So when the final master is ordered, everyone can be assured that we are all talking about the same version by using the unique file names. I might also use extensions like rfm (rough mix), rmx (remix), fnl (final mix), tvm (TV mix without vocal), dnu (do not use), otk (out-take), to distinguish them.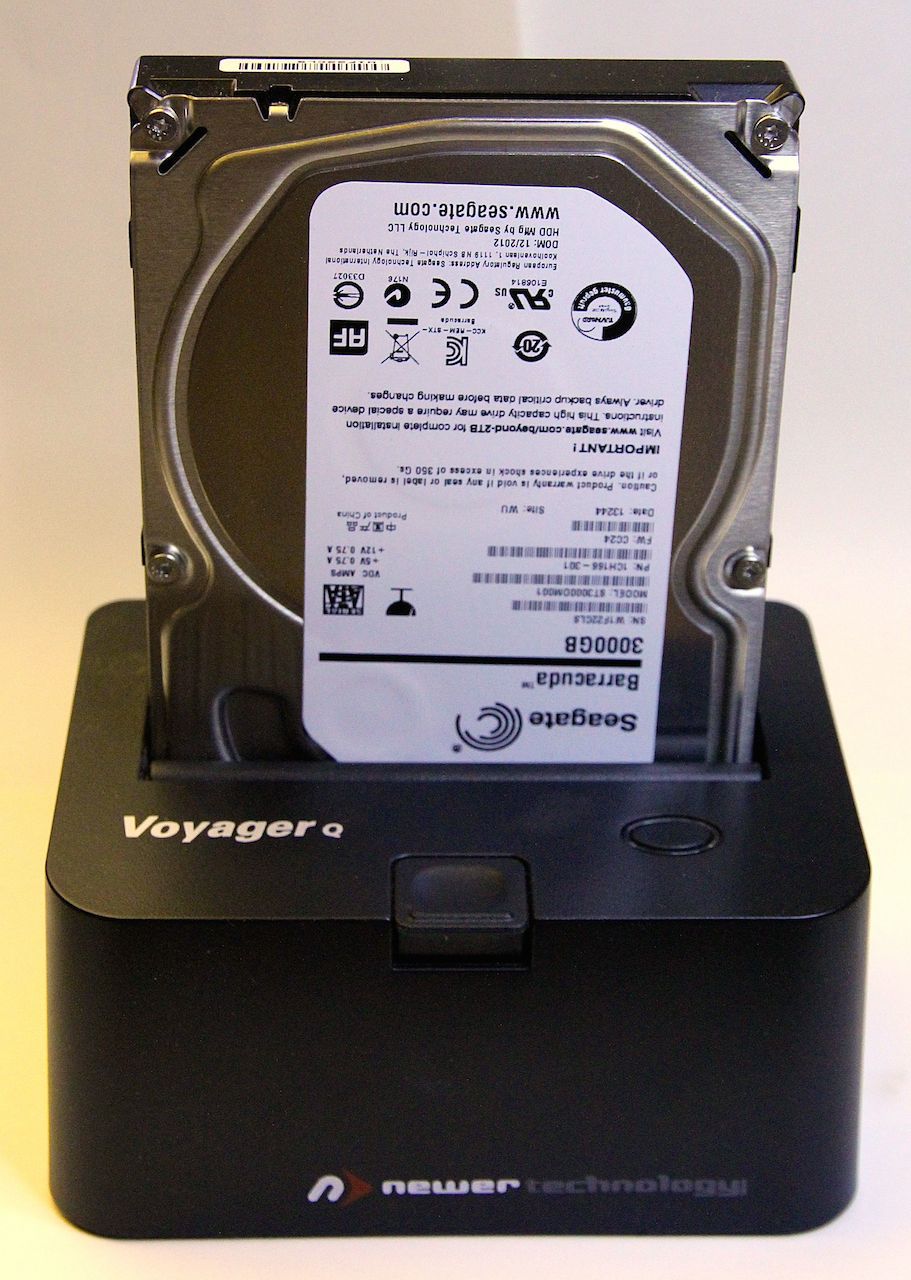 Shown is the Voyager drive docking station from Newer Technology. It accommodates both 2.5 and 3.5 drive sizes with a variety of interface methods. Using the dock means that you don't have to store multiple drive enclosures and power supplies and if you need to use a raw drive in a pinch, just pop it into the dock.
Tip 5 - Be colorful
Assuming your using a Mac, make use of the LABEL feature in your Finder File menu to designate the status of session and audio files. For instance, session file data goes through many statuses during the course of production. When I get an existing project, I will open the session file and immediately make a Save As copy so the original stays intact. I will then select that session file in Finder and label it red, indicating "do not use." I then run my version and send the output to the client for approval and label that session file yellow, meaning "pending approval." Once the client approves it, it's reset to green, meaning "approved." If there are remixes or alternate versions, they are labeled blue, which indicates "updated" status. Once the project is completed and backed up, I use violet to indicate it is "finished." Once I know the data has been successfully handed off to the client and I no longer need to store it, I label it grey for "TBE (to be erased).
Tip 6 - Be Drive Smart
Never, never, NEVER move a drive while it is spinning or unplug it without dismounting it from the desktop. Put your drives and computer on a UPS (uninterrupted power supply). Where I live, power outages happen way too often and the UPS has saved my work and drives on a regular basis. Were my drives writing data to their directories at the time of the power failure, my drives could be unreadable when power returns. Make your own work drives. When you buy prepackaged drives, you may know who made the case but not who built the hard drive inside. I buy raw SATA drives with the highest reliability ratings and put them in my own enclosures. Removing the old drive and inserting a new drive in an enclosure takes about five minutes. I then reformat the drive writing all zeros, which may need to be done overnight. I then name the drive, which contains its "birthday" and a scribble strip on the case, which always shows it's current contents by project ID. The old drive is secured in a storage box and becomes available for the archive. When using it for archive, I use a drive docking station like the Voyager made by Newer Technologies.