Dreadbox NYX, Analog Paraphonic Synth With Vintage Reverb To Die For
If the sound demo is anything to go by, the new Dreadbox NYX synth is something pretty special and unique. Sure, read the spec... but, DEFINITELY listen to the demo on SoundCloud.
Because we all need another new hardware synthesizer. Well, in this case, we're pleased to see this new standalone analog synth from Dreadbox. There's some details below and, although we've been informed a video is coming on Wednesday, you can listen to the short demo they've uploaded to their SoundCloud account (also below).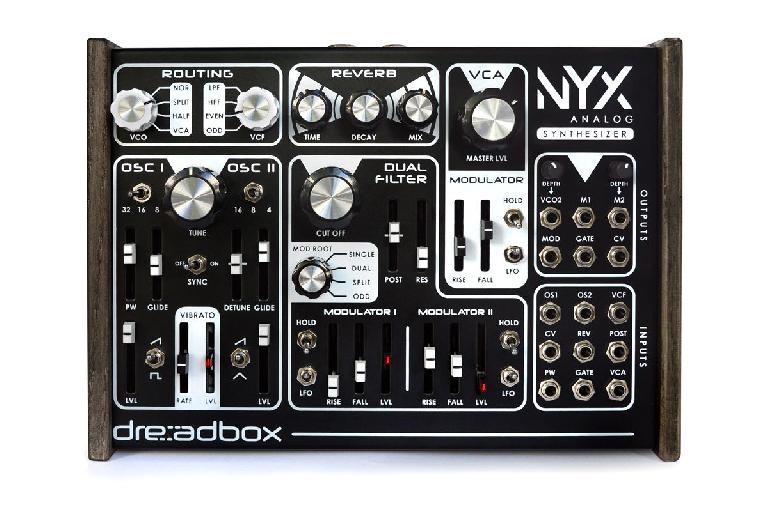 Before you dive into the specs you might like to know this sexy beast can be yours for a cool $679 USD. However, you can pre-order NYX before the end of December for the special price of €555 EUR.
Analog Paraphonic Synthesizer
Unique Reverb Effect by Crazy Tube Circuits (as found on Splash Mk3)
2 x VCO with separate glide controls
Dual State Variable 24 or 12dB / oct Filter
Triangle wave LFO
Triple Unique Envelope Generator (can be used as an LFO)
Unique Routing control (allows open architecture)
MIDI Thru and MIDI In
15 patches for an astonishing Modular experience:
CV Outputs: VCO2 direct wave out with attenuation control,
Envelope 1 , Envelope 2 (with attenuation), Modulation Wheel, Gate, Midi to CV
CV Inputs: Osc1 Frequency, Osc2 Frequency, VCF Cut off (for both filters),VCF Cut off (post for the 2nd filter), VCO1 PW, Gate, CV, VCA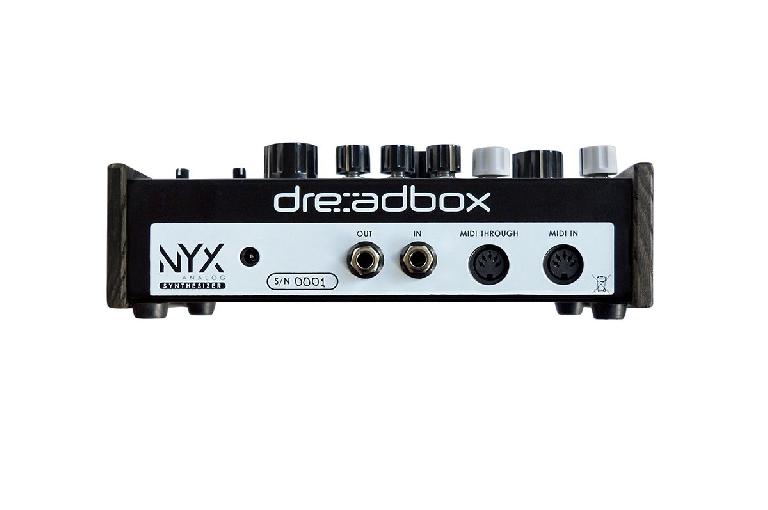 Dreadbox tell us "The reverb is so vintage and nice that [it] makes us love this unique synth even more." Take a listen to Dreadbox NYX below. This is a one take jam with a single Nyx synthesizer. No external effects where used during this recording and they used a Novation Bass Station II as the MIDI controller and a Focusrite Scarlett 18i20:
Take a listen to when the reverb kicks in around 0:40 onwards and tell me you're not in love all over again.
Via: [Dreadbox on Facebook]
Price: $679 (before the end of December intro price of €555 EUR)
Availability: Mid January 2017