Dr. Shiver Talks Hammond Organs, SSL Mixing Consoles & Running A Label
With his own record label, studios and having worked with artists as diverse as B.B King and Pharrell Williams, we caught up with Dr.Shiver, an accomplished musician as well as producer.
We spoke to multi-talented musician, producer and performer Dr.Shiver to find out his thoughts on everything from Hammond Organs and SSL mixing consoles to running his own label, and how he approaches collaborating on tracks.
AskAudio: Can you tell us a bit about how you got into making music? What is your background as a musician and producer?
Dr. Shiver: I started to play the piano when I was 5 years old. It was actually thanks to my uncle who gave me a small keyboard as a present, there I started to play kids tunes by trusting only my ears. I kept on playing and except for a few months of piano lessons, I learnt everything on my own. I played everywhere in Italy and also abroad, including Montreaux & Ascona. Initially I was doing classical music, then I moved to blues and urban music (even if my idol is still Mozart).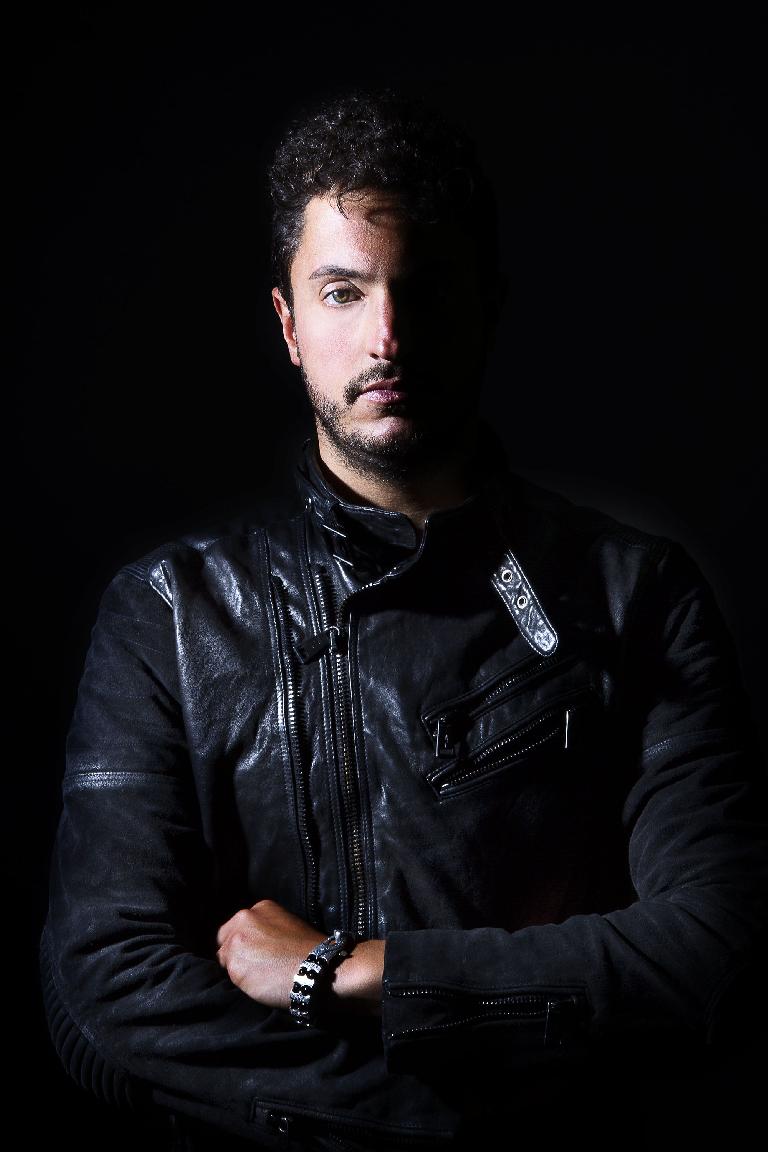 I got the chance to jam with BB King as well as other huge names within the industry, but at some point I realized that if I was really willing to make music my job, being an Italian, it was easier to aim my musical knowledge in another direction. So I started to produce when I was 19, I worked in NYC with Marvin Floyd (music director for Christina Millian and Ashanti) and I also learned how to work as a sound engineer. During the following years I refined my production, sound engineer, arranger and sound design skills until I finally opened my own recording studios and my own record label / publishing company: Art&Music Recording. Today I still play my Hammond and my piano on a daily basis and I try to use them as much as possible in all of my productions.
My idol is still Mozart
Would you say there was an event or a breakthrough track that really put you on the map? And if so, what was it?
In my case, not a very specific one. I made my way (and I still have a lot to do to get to the top) step by step. There are however some relevant things that helped a lot: I have discovered and signed the multi platinum record Mama Lover by Serebro, I got the chance to work / play with huge names such as Pharrell Williams, Mike Larson, Nicky Romero, BB King, Polina and Shapov. I played at some cool events like Tomorrowland in Belgium.
I released tracks on several prestigious record labels such as Protocol, Armada, Sony, Warner, Universal and Flamingo and I made the first official and authorized remix (after the historical one made by Frankie Knuncles in 1991) of You Got The Love using the original 1986 Candi Staton's vocal and reaching a nice top 5 in the pop UK chart. Last but not least, I gained supports from some big names, including David Guetta, Martin Garrix, Avicii, Tiesto, Afrojack, Steve Aoki, Don Diablo, Hardwell and many more. As you can see it is a mixture of all these things that is helping me to make my way.
What is your preferred way of working : in the box, using outboard hardware or a combination of the two?
It really depends on which product I am working on. If it is a dance oriented track, then the must is recording everything in analog with my SSL Duality and after that mixing and mastering in the box. I love using my analogue synths. My Hammond B3 (nobody knows that the Hammond has been first synthesizer in history with its additive synthesis) is a perfect example: I try to use it as much as possible in all of my records… But then I also love the Moog Voyager Xl, the Virus, The Microkorg and so on. Everything that can bring a warm sound into production is always welcome.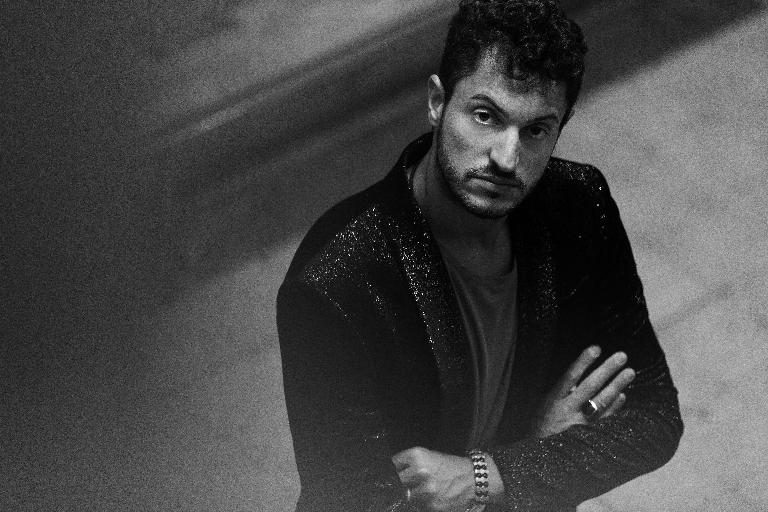 I also use other real instruments such as guitars, bass, brass and so on. But you see, there are no rules here. I can make everything in the box as well as everything in analogue or have a hybrid product. I will just give you an example: I have recently released an unplugged version of Something, a track I released a few months ago on Protocol. To realize this track, I involved 13 musicians. All of the recording was made in analogue as usual. I then tweaked each singular audio channel with a bunch of plugins, made the final mix in analogue and made a hybrid real time analogue / digital master. Analogue because I have used my SSL together with a nice Manley Massive Passive and a Maselec MLA, and digital because all the limiting was digital and made in Cubase.
Could you give us a breakdown of your most-used gear? Like which DAW you use, which plugins and instruments you turn to most often, what kind of mixing and monitoring gear you use.
What a question… We could talk about if for an entire day if you want (aha!). I use Logic and Pro Tools, but Cubase has always been my favorite DAW. As mentioned I love to use my SSL Duality for all the recording process and on many occasions also the final mix (when the track is more pop oriented or has more acoustic / real instruments inside). As a channel strip, if I am not using the one of the Duality, I am in love with the Avalon V737. The Neve 1073 is a fantastic Mic Preamp – Eq.
The warmth you have when you work in analogue is something you can not really get by working just in the box.
The Empirical lab Distressor is phenomenal if you are looking for some very aggressive compression. The Massive Passive by Manley is the best valvular mastering eq. The Phoenix by Thermionic culture together with the SSL Duality Bus compressor and the Maselec MLA are some of my favorite mastering compressors. The instruments I use go from my Hammond B3 with double Leslie (147 + 122), a lovely Rhodes Piano Mark II, an Ayamah C6 Diskavier acoustic piano, a Moog Voyager XL, a Virus Polar I, a Nord Lead Rack, a Kork Microkorg, a Kork Kronos…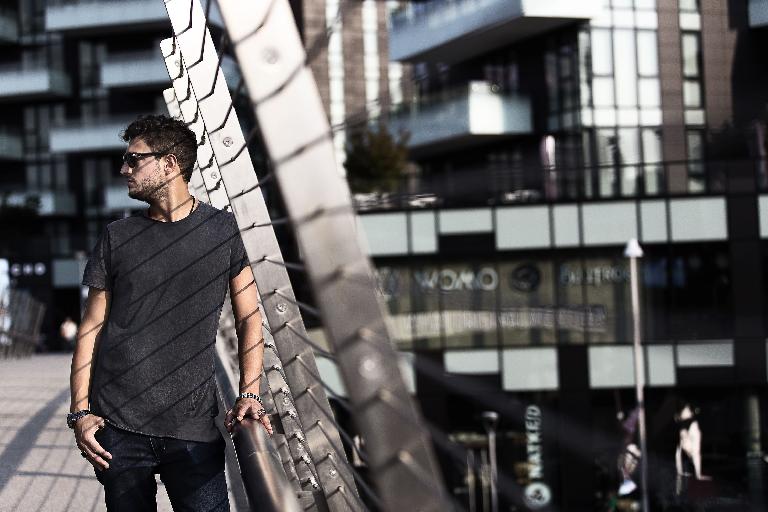 As for monitoring, I use 3 different systems: a Genelec 8050a as a nearfield, a Dynaudio air 25 with its sub Aierbase 24 as a midfield and as a main monitor I use a customize Dynaudio M4+ system including 2 20" sub projected by Andy Munro in person. But once a mix is done I love to test it also in my car, in my headset, in my laptop and of course on my phone. Plugins: all the Waves bundle, all the UAD bundle (we have the Octo ultimate 5 dsp accelerator here in the studio), all the Fab Filter, Sonalksis, Refx, Spectrasonics, Native Instruments… Everything really, now I better stop talking or I could go on until tomorrow.
Can you tell us about your latest single, Brave Love? Where did the idea for the track come from?
It was about a year and a half ago when I met my friend Dre Meltz. I played him a nice chord progression with a cool top line and asked for his opinion. He fell in love with the track and so we started to co-write together. He developed the lyrics on his own, while we did all the melodies of the vocal together. Once this process was done, he recorded a rough vocal line and I developed the full arrangement and sound design. At that point, thanks to my friend Solberjum (who also developed his own remix of this track which will be released in January via Art&Music Recording) I found Jmi Sissoko. I immediately understood he was the right vocalist for the track and… Boom, Brave love was done!
Can you describe its production process? We know you used an SSL desk – what was the particular appeal of that system?
The drive and the harmonic distortion / saturation you can get on an SSL are something unparalleled that almost makes me horny! The Duality I have is an incomparable weapon when it comes to recording and mixing. If then you use a combo of the SSL and some of the outboards we have at the studio like an Avalon, an APiI, a Neve… the magic just happens and you realize that the warmth you have when you work in analogue is something you can not really get by working just in the box. Of course, if then you use nice instruments (like the ones mentioned previously) and the best mics such as Neumann, AKG and Royer you can really get the best results possible.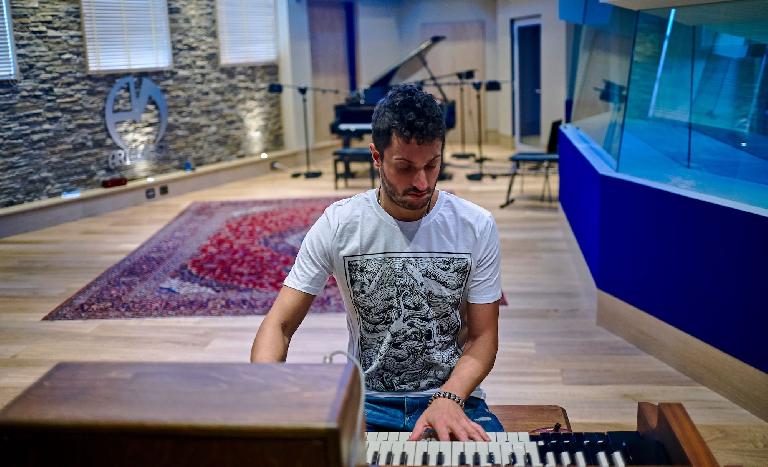 What did you gain by using the SSL desk, and is it something you would use again?
I could never think of giving away our SSL Duality. Actually we have 2 different Dualities: a 48 channel in the Control Room A and a 24 channel in the Control Room B. As already mentioned, the warmth and the dynamics you have when you work with such a desk are incomparable. The only tough thing is the recall: it can take up to 30 minutes to recall a fully used 48 channels mixer… But, in the end, it is always worth it!
Do you work on the move at all, or do you tend to be more studio-based? Do you incorporate iPads and other mobile tech into your composition process?
I actually prefer to work in my studio: If I am away I can use my laptop but not to create a new track. I can do a draft, I can fix an arrangement of something already started, I can make a demo or an idea. But the rest has to be done in the studio: I am a musician before anything else, so if I have to work on an arrangement I definitely need to have my piano or at least a nice keyboard. Then all the monitor process is also important: today mixing and mastering do not not just mean finalizing a track, they are a creative process as well: with a mix you can really re-design the sound of your track so, to get the best results you need to have your monitoring system.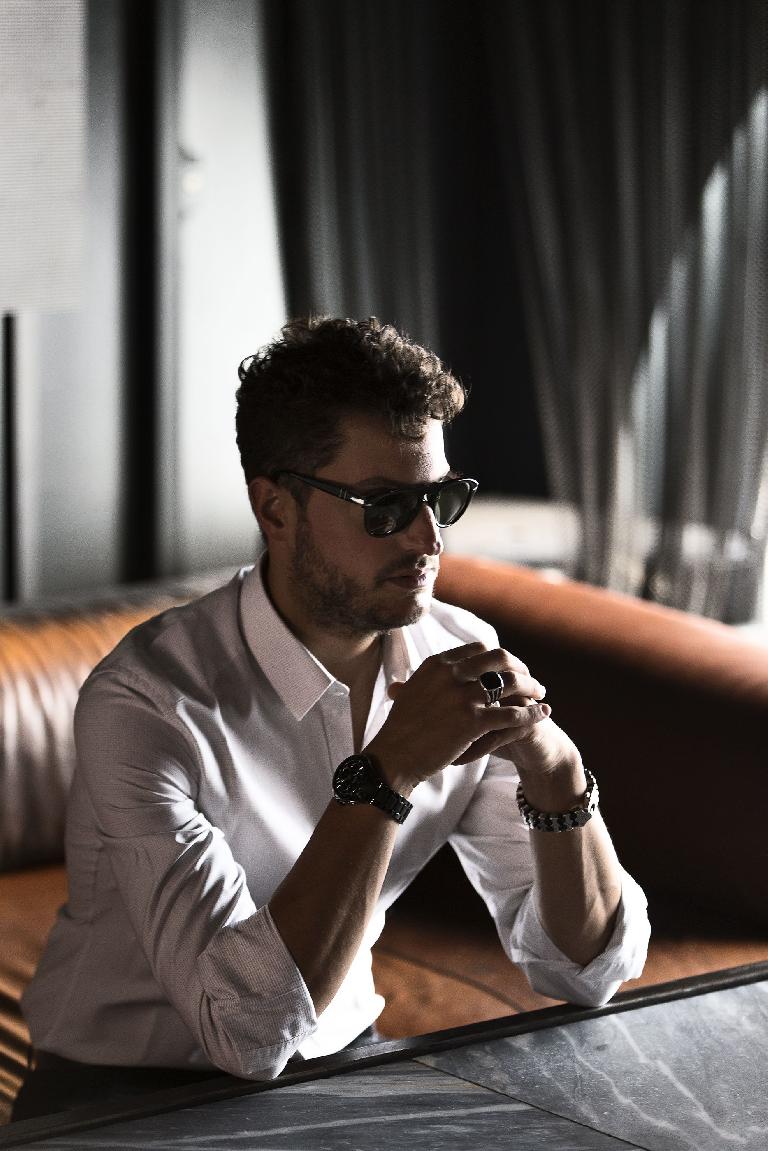 How does the dynamic work when you collaborate with other musicians on a project? Who does what?
No rules! It can be me creating a drop, or a breakdown or a vocal and the other creating whatever is missing. Or it can be vice versa. We might share the same project or we can work with stems… it really depends on which project and which producer you are working with. What I can tell you is that I usually prefer to develop chords, top lines, sound design and follow mix and master. But really, no rules. It doesn't matter who does what. What really matters is that you are having fun while doing a collaboration and you are creating a nice product. If then you can learn something from the other person, whatever that is, it's even better!
Always stay humble, always listen to other people's advice, even if it can sound obvious.
How does your live setup differ from your studio setup? How would you characterise your approach to live performance?
Well, it is drastically different. The studio set up is super complex: as explained we have everything, so when it comes to live it is way easier: 4 CDJS nexus, a nice DJM 900 Nexus, a RMX 1000, A nice microphone (radio) and possibly a nice synth from the studio (maybe the moog, maybe the Virus, maybe the korg kronos).
What advice would you give to people starting out in the music business today? Something you wish people had told you when you started out.
Always stay humble, always listen to other people's advice, even if it can sound obvious. Keep on working and trying: being constant will pay you back sooner or later. In terms of studio set up: do not waste your money on design. Use it to buy the right things. Possibly the best order in which to buy gear is: laptop, plugins and DAW, monitors, acoustic treatment for your room (you can have the best gear, but if your room is not treated it will always sound bad and your mixes will be not good), a nice MIDI keyboard and a channel strip with a microphone if you need to record some guitars or vocals.