Paris, France - Thursday, April 23th - DJIT, the editor of edjing the +25 million downloads DJ application, launches edjing Pro, a brand new mix-tracking application for professionnals and those who wish to go further in their practice. With a series of new features and an innovative ergonomics, edjing Pro disrupts the current standard to better meet professional requirements. In addition, edjing Pro includes the innovations that have made edjing so successful and that will also thrill a more experienced public, such as the +50 million tracks music library accessible in one click. Don't waste your time, download edjing Pro and enjoy a special pricing during its launch!
Focus on your mix, edjing Pro does the rest!
edjing Pro integrates a brand new audio system, developed by DJIT's engineers, the result of five years of R&D. This enhanced sound system version allows to identify perfectly the BPM of any track and therefore generate an accurate beatlist. With this technology, edjing Pro takes your mix to the the next level and gives you access to:
brand new audio effects, essential for experienced DJs - like the Slip and the Roll - coming directly from professional DJ hardware;

an automated audio effects synchronization on the rhythm, the beats and the audio sequences of the tracks played to easily obtain the best sound rendering;

manually customizable features for the purists who want a total control of their set - like the Pitch setting mode or the choice of the crossfader curve.

A better control of your set thanks to a refined interface

Designed in collaboration with professional DJs, the interface of edjing Pro has been conceived to get the same level of features as a professional DJ controller, while keeping the tablet or smartphone ease of use. With a direct access to all application features and a detailed spectral view of the music played on the same single window interface, edjing Pro allows a fast and complete DJ set control. Let your creativity run wild.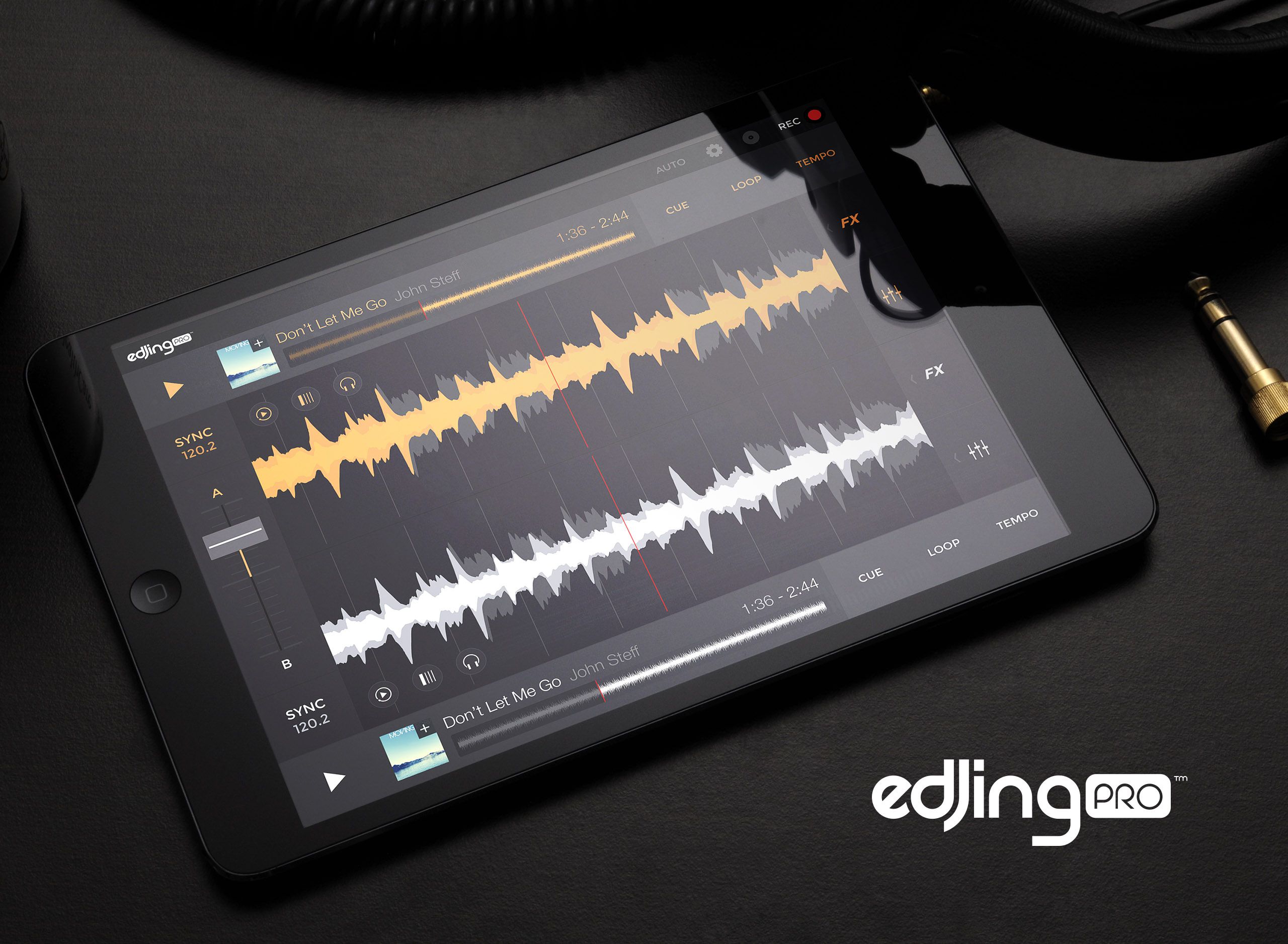 You're missing a track? edjing Pro has it for you!
edjing Pro is now the first DJ application for professionals that provides an access to +50 million tracks. edjing Pro allows you to mix all your music but also the full libraries of SoundCloud & Deezer, and more streaming sources to come soon. edjing Pro also includes the innovations that have made edjing so successful and that will also thrill a more experienced public. In addition to the music library access, edjing Pro integrates smart features to better manage the music, such as the ''Queue'' and the track search in one click on several music libraries at once.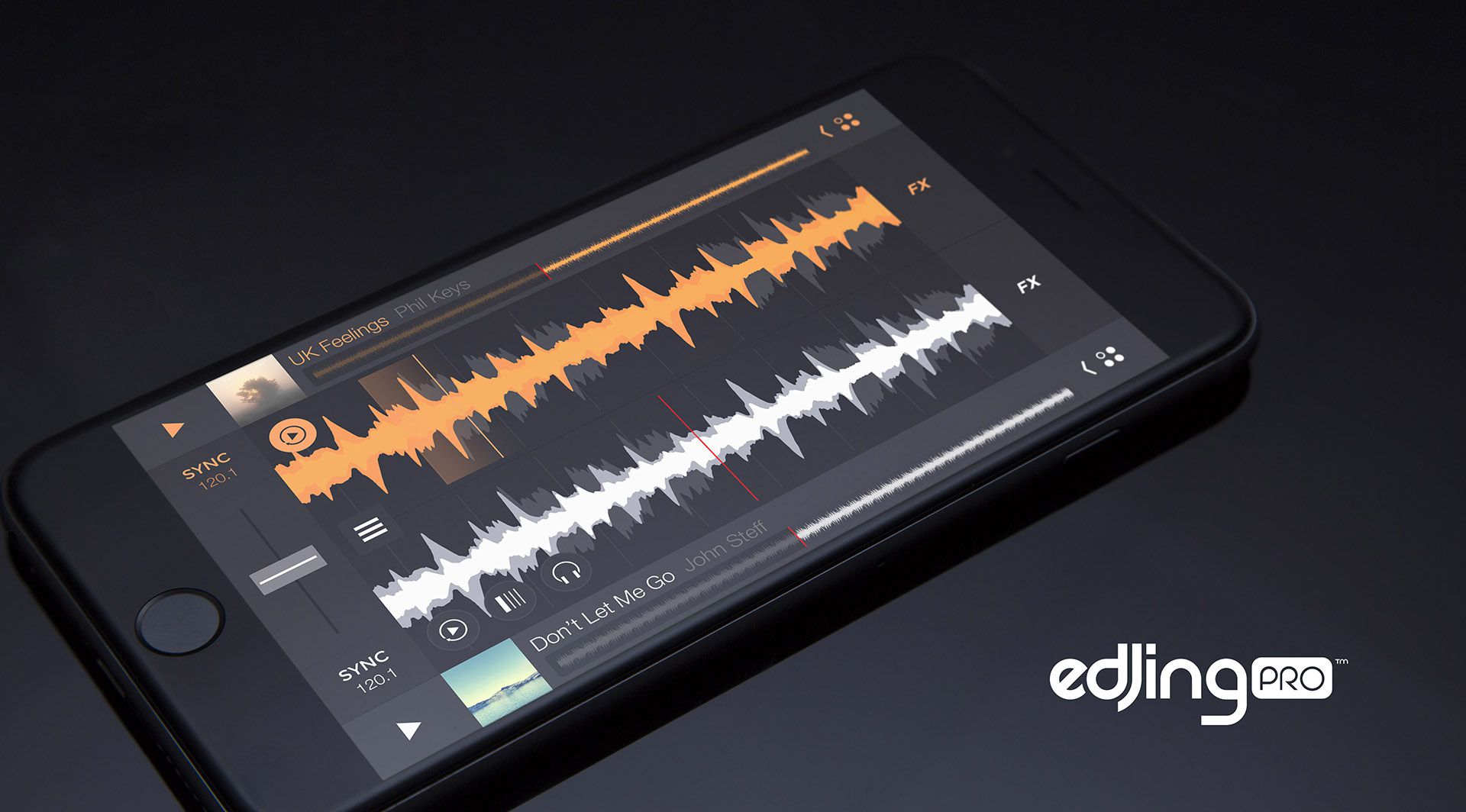 Jean-Baptiste Hironde, Founder and CEO of DJIT - the editor of edjing Pro: ''Among our million edjing users, we have realized that hundreds of them are professional DJs. That's why we decided to adapt our offer to match their needs by launching edjing Pro, the most complete track-mixing application on the market, both affordable and easy-to-use.''
Pricing and availability:
edjing Pro is an universal application compatible from the iPhone 4, the iPad 2, and iOS 7, priced at $14,99, with a promotion offer for the launch at $7,99.

edjing Pro is compatible with smartphones and tablets supporting Android 4 and more, priced at $14,99, with a promotional offer for the launch at $7,99.