Diyagaskai: From Online Music Production Tutorials To Online Success
In just a couple of years, Toronto-based producer Diyagaskai has gone from being a novice to having hundreds of thousands of streams of her music and videos. She tells us how she did it.
AA: Hi! Can you tell us when you first developed an interest in producing music? Do you have any kind of classical background, like piano lessons or singing lessons?
I graduated from music school as a piano player when I was 15, played keys in a few rock bands in my native city Mariupol, Ukraine. After I immigrated to Canada to become a musician I landed my first music job as a singer in a professional live party cover band in Toronto in 2010, and a bit later started taking voice lessons. Thanks to my voice teacher and music mentor, RnB/soul vocalist Elby, my vocal skills improved a lot and my range extended from one to four octaves and I made a huge improvement.
In 2012 I started writing my own songs but I couldn't produce my own tracks at that time. Soundcloud was already super popular - I listened to a lot of music producers from different countries and started approaching them for collaboration and with their permission wrote lyrics and vocal melodies to their tracks. I was very fortunate to meet many music professionals and many of them helped me a lot. Most of my vocals to those first collaboration tracks were recorded and mixed by music producer Anton Scorp in Toronto and later in 2013 when I was introduced to NY music producer Brian Carter, we started working on the debut album The Book Of Songs featuring those early collaborations.
I was sending vocals to Brian and he produced new tracks with those vocals we recorded in Toronto. I only saw Brian once when I was introduced to him and we managed to work online 100% of the time. Further on I also had the pleasure of meeting and collaborating with film score composer Igor Vrabac. We wrote a song together, on the soundtrack to a movie called Heterochromia (2013). In 2014 I collaborated with lifetime Emmy Award winning film sound-producer Tom Bjelic, and he recorded my vocals to his original songs.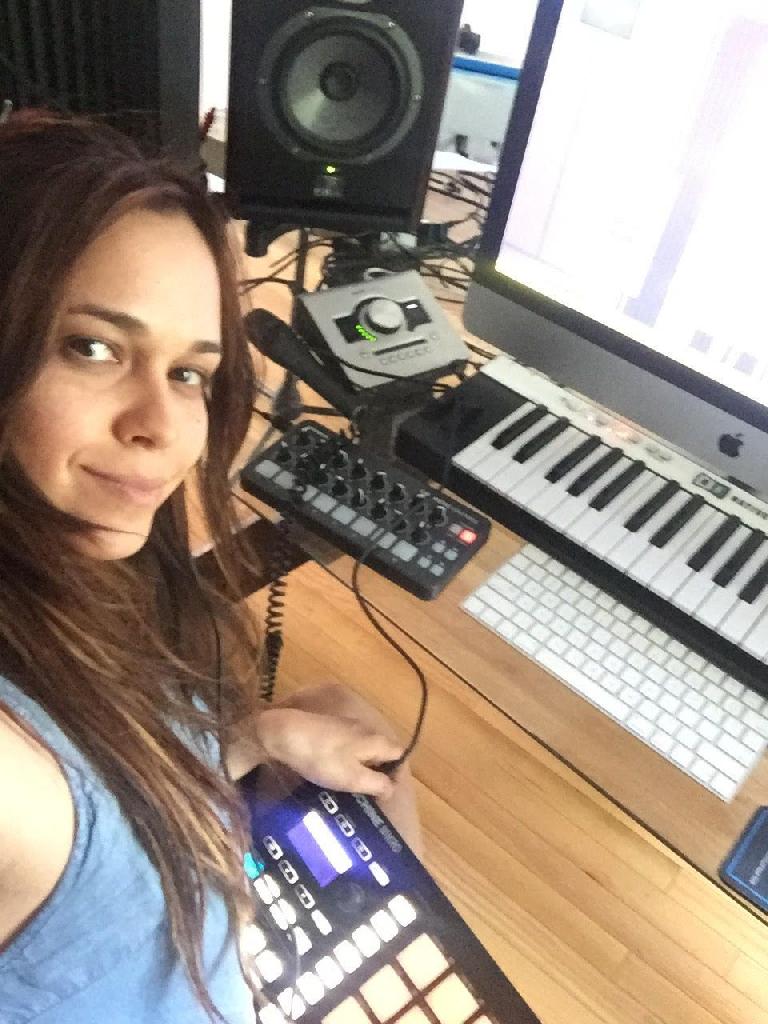 In 2014 when I started an original band I met and played with talented Toronto blues/rock musicians. We had been practicing in the rehearsal studios and played some shows as well. Then there was a collaboration with Toronto rock band Starship Experience (2015) and the formation of an electronic psychedelic project Pleasure & Joy with Montreal based producer Joe Johnston in 2016. Since early 2017 I have sung in a rock band called Casual Encounters and we actively play festivals.
But as for music production, it was only in early 2015 when I started spending serious amounts of time watching music production tutorials, and slowly but steadily kept on building my own studio and practising producing tracks, recording vocals, guitars and beat making to release my original albums. That's when I first got into music production.
Was it daunting starting from scratch? A lot of people start with music when they are very young so they have a bit of a run up.
I think nowadays it doesn't matter at all when you start creating music. We all have equal possibilities in the digital era. Today everyone can have equal access to online music production schools, the subscription is affordable and these schools have a huge importance for giving access to the practical knowledge and popularization of learning audio production. Also you can read audio forums or magazines and audio production resources like Ask.Audio, build your own studio setup and produce your music tracks.
Yes, it was hard enough to start from scratch. When I started watching tutorials in online music schools, including AskAudio Academy, I knew nothing about music production and had zero technical knowledge beside my previous music experience as a singer/piano, guitar player/music performer and songwriter.
What was the first thing you decided you needed to learn? What were your very first steps into making music?
First of all I watched most of the beginner tutorials on audio foundations/music production fundamentals. You have to spend some time to understand foundations of audio like compression, reverb, EQ, studio setup, recording techniques. You learn your DAW possibilities, your hardware and instruments before producing a track otherwise it feels like you are in a dark room and spending too much time trying to figure out what is simple enough if you spend time on learning. Later when I started producing my first tracks I had been already watching hundreds of hours of tutorials on mixing, mastering, Waves, SoundToys, UAD, Ozone, Slate Digital audio plugins and the like.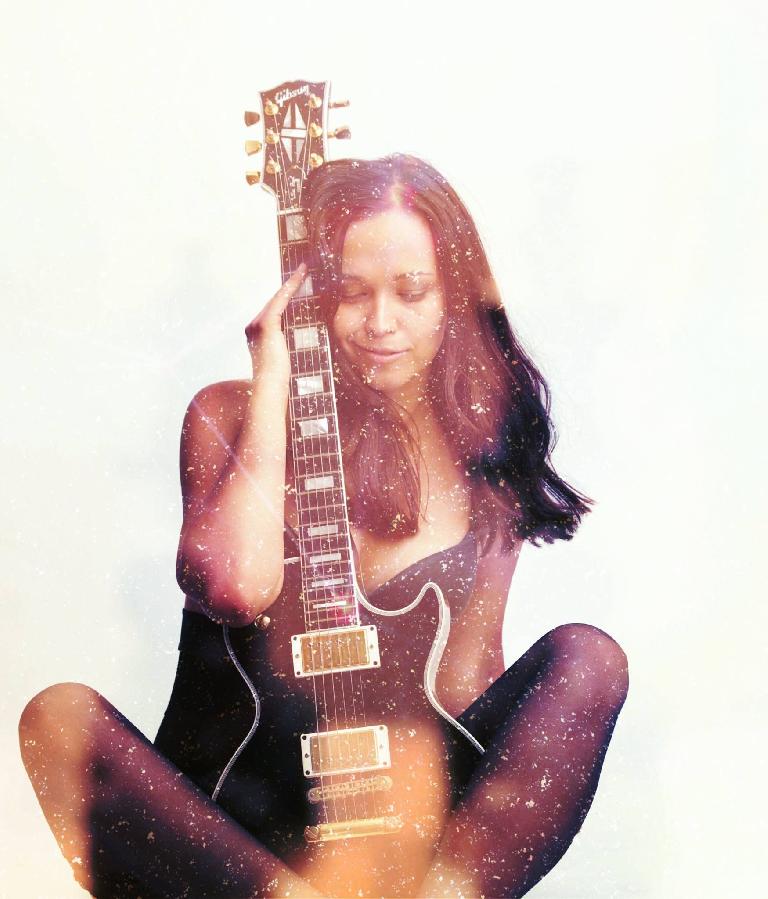 So my first steps to producing my own music were: I subscribed and started learning in online music production schools, bought my first Digital Audio Workstation, audio plug-ins and hardware for my studio and started practicing: recording, producing, mixing, mastering my own music and original songs.
In the first year I had millions of questions and gaps in my knowledge. Then there was a moment I realized I could get answers to all my questions from music production tutorials - I could access AskAudio Academy any time of the day and spend as much time learning as I wanted and needed to, and the tutors in these schools were professional music producers with 15-20 years of experience in production and with such impressive credits willing to share their experience. I thought isn't that great now we can learn from them almost like as if we are sitting in the same studio?
What kinds of mistakes did you make at the start? That's not a trick question – we all make mistakes, some of us even many years into our careers!
My first mistake was back in 2013 when I made an attempt to watch music production tutorials at advanced level - I didn't understand anything and I didn't have my own studio at that time and so gave up for a few years. So my second attempt in 2015 was more successful. I remember I woke up after the 2015 New Year celebration, made a plan, subscribed to the two biggest production schools and for a few years I watched these tutorials regularly from beginner level then intermediate and then advanced, spending a few hours almost every day.
My second mistake: working on very complicated arrangements right from the start so it took me 2-3 times as much time to edit and produce those tracks. Today I would start things more simply from scratch and make them more advanced later on.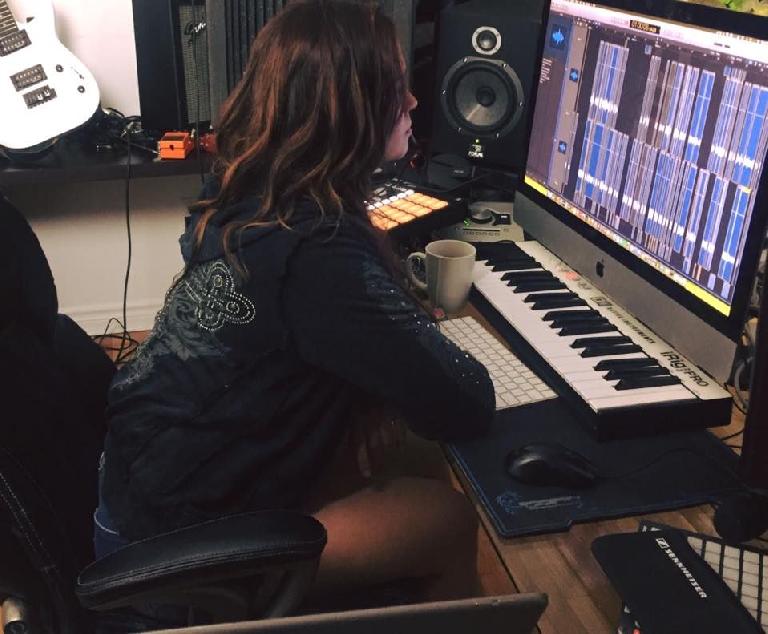 What did you feel was your first major achievement? I'm guessing it might be something like finishing and releasing the first track that you were 100% happy with.
I believe the first major achievement this year was when my original song "Lazy Slow" I wrote and produced not long ago made the producers/mixers contest "MIX OFF CHALLENGE" sponsored by Softube Console One, with Grammy and International Awarded Judges. I felt it was a big achievement and honour - the fact this song was selected for the professional mixer/producer competition.
I think the achievement is not the fact of the creation but the response it strikes. I feel very happy when I see my songs in listeners' playlists on Soundcloud and Spotify, when I see high amount of plays and listeners' feedback.
This year I produced 20 original tracks and some remixes with my vocals, and posted 12 of the best of them on Soundcloud. I started learning music production seriously in 2015 and it took me two years till I felt I could now do the full cycle on my own from scratch: from song idea, lyrics, melody, recording vocals, guitars, midis, arrangements, mixing and mastering.
In terms of the technology, you're a Logic and Live user. How did you decide on those DAWs, or did it happen by accident?
My first DAW was Logic X, it's very intuitive and felt easy to learn. I bought Logic X in 2015 - it was in my budget and I also like its interface very much. So since then I mostly produce in Logic - recording vocals, MIDI, guitars editing, mixing etc. I also use Ableton Live Suite, mostly for mastering, but also for dj'ing, live performances and some separate production tasks. I also bought Bitwig Studio and produced a few tracks in this DAW, it was great, I think I will get back to Bitwig in the future. I tried Pro Tools a few times in my friend's studio. I will have my own copy some day. So every DAW is very similar but there are some things in each of them that make them unique and it's an interesting process to learn and try them out producing your music.
When you started to build your studio, did you start with software or hardware, or both? What were some of the first things you got?
I started at the time when most of analogue hardware was already modelled in digital and they seemed more affordable to me as a customer. Plus nowadays I don't have much space in my studio for analogue. So I started with software but I will probably update my studio with a few analogue units later as well. The first plug-ins I bought were the Waves Gold Bundle, SoundToys and Ozone 7 Mastering Software, later my collection expanded.
Actually, the very first piece of gear I bought for my studio was Neumann TLM 102 studio microphone. I bought it in 2010 and I still use it recording in 2017. I like to use Novation Launch Control for automation and Novation Launch Pad Mini for triggering loops - I bought them in 2013 and they are still active in my studio. I bought Native Instruments Maschine in 2015 so it's a pretty new piece on my desk.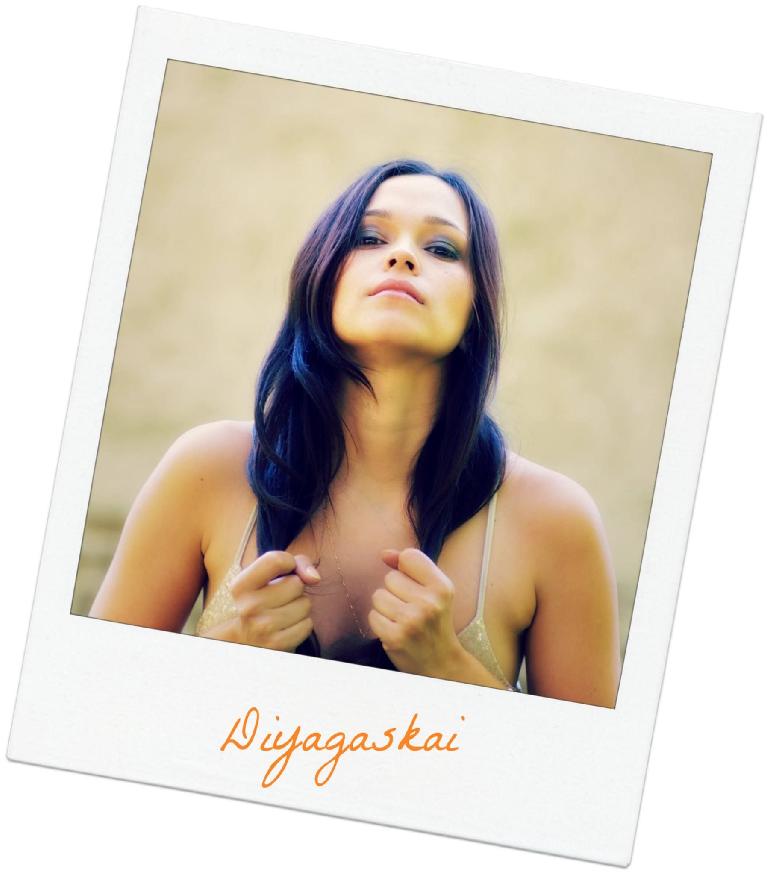 What is the most important thing in your setup, or the thing you love the most?
Reference monitors - Focal Solo Be - the most important guys in my studio. They are super monitors - great for mixing and I find they are perfect for editing vocals in particular. I read tons of reviews of studio monitors before buying them and later I realized I made the right choice. I also use Focal headphones. Plus I am very happy about my sound interface Apollo Twin - this small box is a super powerful device. I started recording at home with a very basic sound interface and "not enough memory" notebook and then I upgraded to Apollo Twin interface and iMac computer and my sound skyrocketed.
I know you're a keen student of Ask.Audio… Are there any particular AskAudio Academy video courses or articles that you found particularly helpful as you were learning about production?
Yes I am. It's been a long time and Ask.Audio tutorials are definitely outstanding and wonderful. They were the very first tutorials I ever watched. In recent weeks I have been mostly watching tutorials by Olav Basoski and Adam Pollard on dance music production and electronic music styles. Before that I watched many courses on mixing/mastering/various plug-ins and DAWS. Sometimes I watch more advanced tutorials, sometimes I get back to very basic topics to cover some gaps. There is so much great production advice in the tutorials I will keep on watching them in the future. I also subscribed to a few more audio production schools as I like to learn from different sources.
Which kinds of courses have helped you improve your skills and step up from beginner to a more experienced producer?
Courses on synths, beat-making, mixing, mastering, DAWs, audio plug-ins, recording techniques, studio setup, audio fundamentals, vocal production, guitar production. The narrower the field the deeper you will understand the subject. In particular courses where a producer builds a track from scratch explaining every move he makes, how he balances instruments, applies plug-ins etc, and what choices he makes.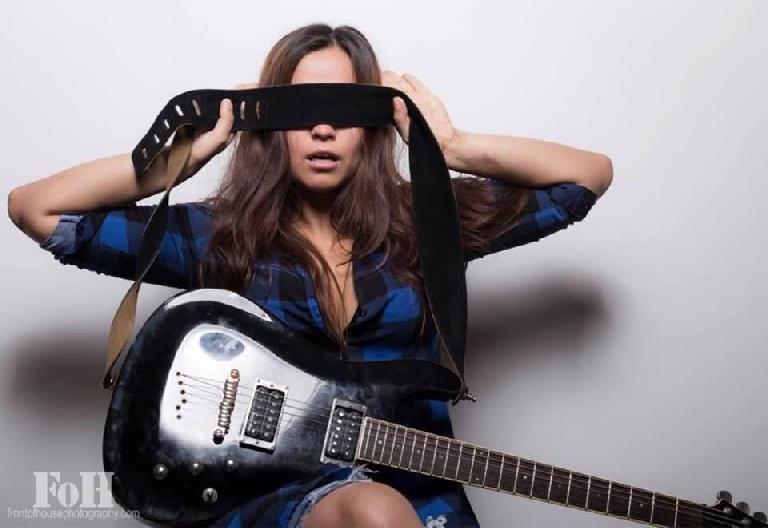 What is the area in which you feel you still have the most left to learn?
I would like to study EQ better, more beat-making and producing recorded electric guitars, to learn more about different electronic music styles as I like to mix various styles to produce authentic eclectic sound. I may be need to focus more on music production but as these are my first years I try to absorb a lot.
Can you tell us something about how your music has been received? What kind of exposure have you been getting, and what strategies to you use to promote yourself?
All those tracks we were posting on Soundcloud in 2013 had a huge response, and were very well received: the song Lie To Me written by NY rock musician Imre Lodbrog (I recorded my vocals with his track) received more than 3 million plays on Soundcloud, many positive comments and was added to hundreds of playlists and I got my first 5000 followers and Soundcloud friends. Soundcloud is a huge community of musicians and listeners and they are so supporting
As someone who has come from a standing start relatively recently, what pieces of advice would you offer to other people just getting started, like you were not so long ago?
That's absolutely true as I am very new to music production myself but despite that I have had very positive feedback from both listeners and music professionals. To those who are about to start: don't listen to the one million reasons why you can't do it: "You are not 16 years old to start something new, you already have a different profession and a day job, you don't have talent, you don't have a good voice, you don't have connections, you don't, you can't, you are not able to", "I will never be this" because "I want you to be someone else". Stop listening to them. It's simple: If you are so hopeless why do they care? You have talent, your life, develop your skills, build your own path, and you will be successful.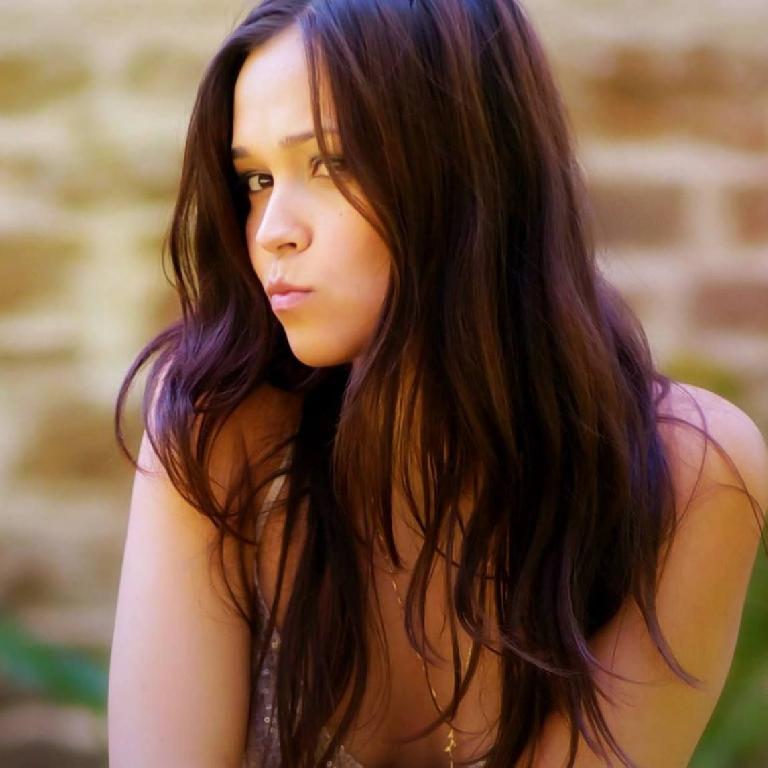 Secondly, I would advise people to subscribe to a few online music production schools. A few, two at least, because you will see they have different approaches and having a few sources of knowledge I think is for the good. It's important to share your tracks with a friend or with more experienced music producer. You need honest feedback.
Finally I would recommend not to rush to send your first tracks to distribution, in 3, 5, 10 months you won't like the sound of your very first tracks and your general sound will change. When your album sits in 80 digital music stores and you realize you don't really like it any more it may take a long time to request taking them down!
Find out more and listen to tracks using the following links:
Improve your music and production chops like Diyagaskai and join the
AskAudio Academy
.