I recently produced an MPV Free Stuff pack continuing a number of ES2 patches. One of these was my take on a classic acid synth bass. Let's take a look at how you can construct a patch like this yourself and push the envelope with a heavy dose of distortion and some extra effects.

A Simple Oscillator Mix
So as with any other patch or sound I walk you through I'm starting from scratch. Instead of initializing the ES2 I'm actually going to start with one of the tutorial patches from Logic's stock preset library.
Loading the tutorial patch
These patches are actually incredibly useful for exactly this sort of thing. They give you a great starting point with some basic oscillators and even some simple routings in place. Usually they supply just enough to get you going without influencing your creative direction too much.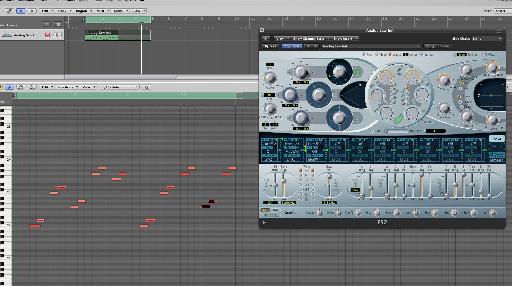 A nice pattern ready for the acid treatment!
The tutorial patch plays back in all its single oscillator glory:
I've used the most basic '