Did DeadMau5 Just Reveal The Serum Hardware Synthesizer?
This multi-screen monster of a synth, apparently running Xfer records Serum, has rightly caused a stir across the internet. And it's all down to DeadMau5.
If Roland can reinvent their classic drum machines and mono synths and Behrringer can clone the famous Minimoog, then why wouldn't Xfer records create a hardware version of Serum, their popular software synth?
In a recent Tweet by DeadMau5, the EDM producer appears to be showing some kind of hardware version of Serum and informs us to "keep your skins :P". The interface looks very much like that of the wavetable synth plugin. But we can't confirm whether DeadMau5 has in his studio a bonafide hardware Serum-based synthesizer that will make it to sale in the future, or has created something customised himself.
Here's the tweet:
Here's a closer, zoomed in, look at this "Serum hardware synth":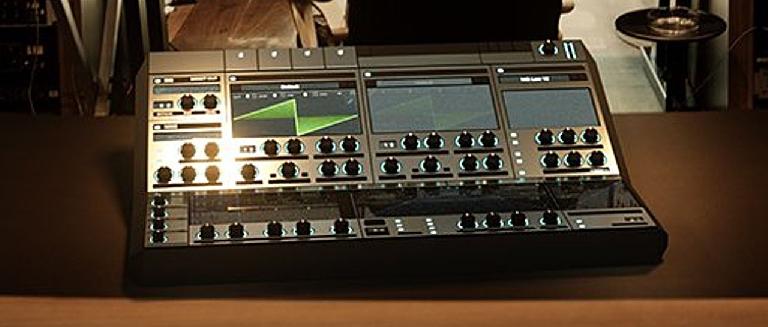 There is another option. If this piece of hardware in DeadMau5's studio does indeed display Serum on it... it could be a controller of sorts. It doesn't appear to be plugged in to a computer, so we could be looking at a machine in the style of an Akai MPC Live. Basically, machine with a computer inside running the software version of Serum.
Would you like to see Serum as a hardware synth?