Detroit Is An Analog Drum Machine Based On Original 909 Circuits
Another clone of the famous Roland TR-909? Yup, but we're still waiting to find out if AcidLab have nailed it with the new Detroit analog drum machine.
There are currently scant details available for AcidLab's new music machine, Detroit. However, its name is a big clue. Yes, you guessed it. Detroit is an analog drum machine. And it's based on the original TR-909 circuits and AcidLab tell the world it has "additional sound parameters".
Excited? Want to know the price? Well, you're going to have to wait. Further details, spec, price and availability are yet to be announced.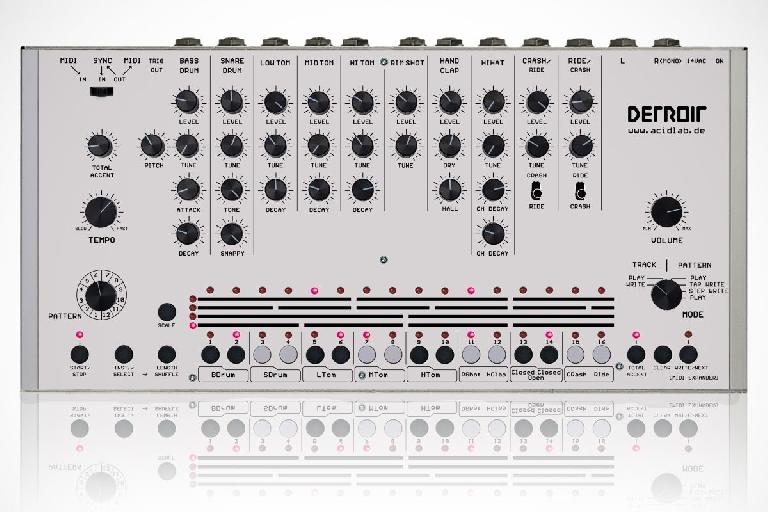 However, Detroit is not the first music machine clone made by German based AcidLab. The Drumatix which is based on the 606 retails for 660 EUR (plus shipping). The Miami is an 808 clone which can be picked up for a cool 880 EUR. And there's more analog machines you can find on their website.