We live in a time when we no longer need to be slaves to one company's vision of how to interact with our computers. Don't get me wrong, there are some excellently designed, dedicated controllers available for our favorite music, video and graphics apps. More often than not, they work great and fit the needs for that particular software...

But, wouldn't it be great to have more control [sic] over the layout and functionality of these devices? Imagine being able to design your own controller without getting caught up in wires and soldering? Imagine slotting beautifully constructed pieces together like you would with Lego bricks, and then deciding how many buttons, dials and sliders you want, and their layout!


Palette comes in wooden and aluminum finish.
Sound too good to be true? Well, Palette offers you the chance to easily design your ideal controller interface for use with some of your favorite applications such as:
Adobe Lightroom

Adobe Creative Suite (Photoshop, Illustrator, Premiere)

NI Traktor Pro

Ableton Live

The good folks behind Palette have assured me you'll be able to map the controls to other software too, whether it be via MIDI for music software, or the SDK they plan to release, which will allow you to create a Skype, Spotify or even gaming controller! You can choose how to design the layout and you choose which application to make it work with on Mac, PC and Linux platforms. Now imagine designing your own LED lit controller for MainStage or Logic or Ableton or Traktor or Final Cut Pro X... or ALL of them ;-)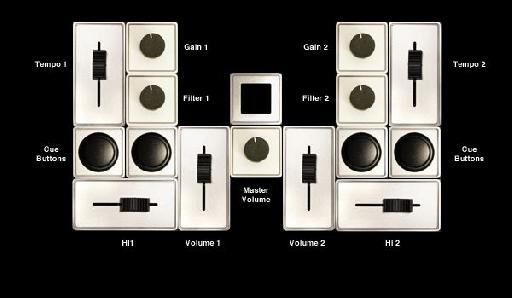 An exmaple layout of a Palette DJ Controller.
Palette has been funded by Kickstarter and you can pre-order 3 kit types (in aluminum or wood finishes) starting from $99 going up to $399.