Depeche Mode And The Weight Of Charity: Water
Synth legends Depeche Mode have teamed up with Hublot to raise money for a very worthy cause - donating to charity:water, which helps bring clean water supplies to those most in need.
Depeche Mode, one of the most iconic synth bands of the 1980s, continues to bring its music to the masses. Woven amongst their catchy electronic tunes, Depeche Mode's lyrics have frequently challenged listeners to explore the injustices that have plagued far too much of the world throughout its history. Early tracks such as "Shame" and "People Are People" invite reflection and the album Spirit continues this tradition.
The band's latest single "Going Backwards" laments our collective detachment and isolation from the outside world. The song depicts a twisted tragedy where near-instantaneous global communication often creates even more distance between people. Depeche Mode's show at Barclays Center in Brooklyn was a reminder that even after a career spanning more than 37 years, the band shows no sign of stopping, continuing to sell out major arenas both in the US and abroad. The band's audience, which includes a wide demographic from seasoned fans to the newly converted, is only too happy to support their musical efforts and their message.
As events at the Barclays Center would prove, their fans are more than willing to help Depeche Mode raise money for an extremely worthy cause. It was this very devotion that made it possible for Depeche Mode in partnership with Hublot, the luxury watchmaker, to present a check for $1.7 million to Scott Harrison, founder and CEO of charity: water before their June 6th show in Brooklyn.
The Spirit tour is not the first time that Depeche Mode has chosen to support charity: water, which makes for a perfect fit for the group's progressive views. Charity: water has broken the mold of traditional charitable organizations just as Depeche Mode helped break the mold of traditional music-making techniques throughout their career. Charity: water was founded by Harrison, a former New York City club promoter, after he volunteered on a hospital ship along the coast of West Africa, and witnessed first hand the dire need for clean water. Staggering statistics show that more than 663 million people worldwide have no access to clean water. Women in villages will frequently have to walk 5 to 7 hours a day to get water for their families and quite often the water falls well beneath standards considered as clean. Since its inception 11 years ago, charity: water has been able to fund over 28,000 water projects to provide clean water to more than 8 million people throughout 24 countries. Clean water not only contributes to the health of the individuals who receive it, but also to the wellbeing of the community impacted as a whole.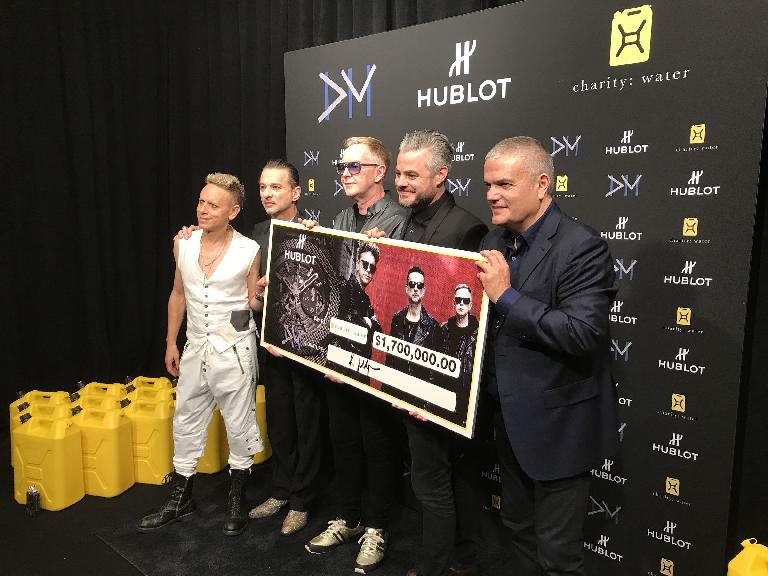 Returning to the United States after his 16 months overseas, Harrison knew that he had to make a positive imprint in the world and charity: water was born. With no money of his own, he began to tell his story to anyone and everyone who would listen. Harrison was able to develop a model of charitable giving which enables the public to give 100% to this life-saving necessity—a charity with full transparency that allows its donors to track their own charitable contributions, to see with the use of constant electronic monitoring and websites such as Google Earth just where their dollars are transforming lives. The headquarters of charity: water is located in the Chelsea neighborhood in New York City and is operated like a high-tech company, with an in-house staff of some 80 employees. Team members research areas in desperate need of water and begin the process required to supply the communities. Others handle the distribution of funds from public donations to bring the projects to fruition.
The charity also employs more than 1,600 local partners, with employees from the areas affected by the lack of clean water. These jobs serve to further encourage financial growth in developing countries. Each drill that is installed is electronically monitored to provide realtime information on its operating system and water output. If a mechanical issue arises, the specific problem can be addressed, with appropriate parts sent and maintenance arranged in order to get the drill operating again as quickly as possible. Private donations by many generous benefactors, including Depeche Mode's own Martin L. Gore, provide for the total operating costs accrued by charity: water. It was Gore's belief in Harrison's vision that brought long time manager Jonathan Kessler and DM bandmates Dave Gahan and Andy Fletcher, along with Hublot CEO Ricardo Uraquay, into the fold.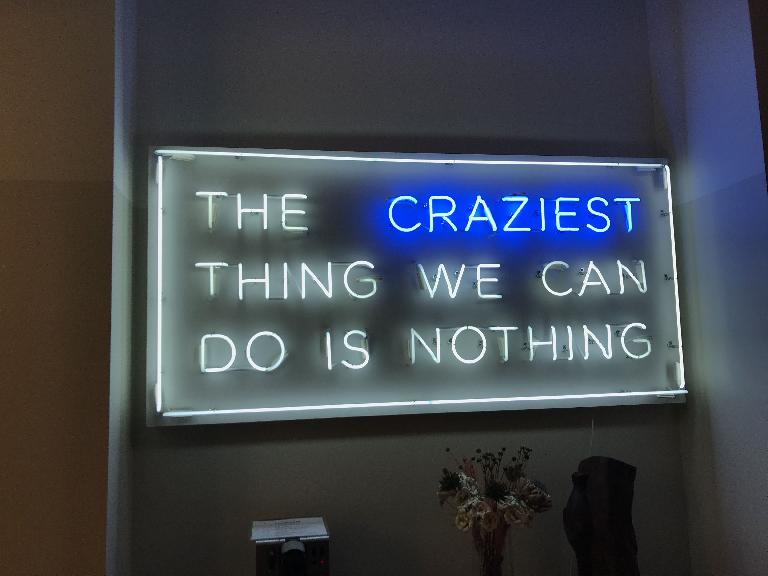 This has been the second cycle during which funds were solicited by the band and the esteemed watch company. The first time, donations netting $1.4 million were given to charity: water. This time around the check was even bigger, with a 20 percent increase in support. Hublot was responsible for the design of the "Big Bang Depeche Mode Singles Series" watches celebrating the 55 releases by the band over the past three and a half decades. These one of a kind timepieces come complete with a unique carrying case manufactured by RIMOWA which contains a Roland JP-08 synth module from the Roland Boutique line, marking a tribute to the band's use of the Roland Jupiter 8 synthesizer throughout its career, a corresponding vinyl single, and a certificate of authenticity signed by the band.
Contributions to charity: water can be made through Depeche Mode's website where a $10 donation = 100 entries to win 2 VIP tickets (including airfare and hotel accommodations) to their Berlin show, which will bring to an end the final leg of their Global Spirit Tour. The winner will also receive an incredible special edition Little 15 watch from Hublot. Enter here: https://www.prizeo.com/campaigns/depeche-mode/Berlin-Hublot
Additional donations to charity: water can be made here: https://www.charitywater.org