Limit acoustic guitar, vocals, synth bass, strings and more with zero attack to give them a strong presence in the mix, all the above is possible with the new Brickwall Limiter from Denise. The plug in features a new algorithm which allows you to take control of dynamics ahead of them being affected. We have given this new type of control a name, 'fade'.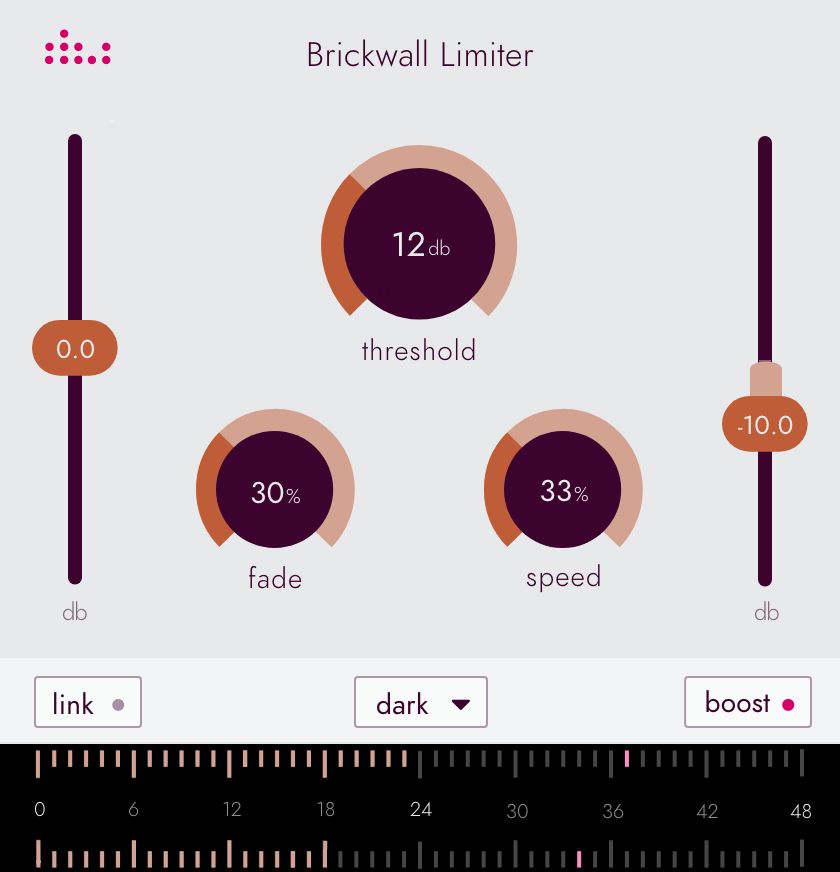 "I've always wanted a simple limiter with an adjustable lookahead curve for catching fast peaks in vocals and acoustic guitar tracks, also for controlling synth pads without distortion or unpredictable volume changes. This made me create the gain-reduction 'fade' algorithm which is now part of the Denise Brickwall Limiter, and makes my studio-life a little easier!" — JD Young, Lead DSP Developer for Denise.
This new dial works by anticipating dynamic peaks in your track by giving you full control over the lookahead curve. Subtly fading in the limiters gain reduction in advance this way will soften the limiting effect and minimise distortion artifacts on smoother sounding instruments and synths. By utilising this feature you get continuous control over your track's sibilance and transient details, at the same time as stopping low end or sustained synth pads and instruments from distorting.
Try the plug-in for yourself. Denise are offering a trial download of the plug-in in VST/AU/VST3 formats for Mac and PC. The regular price is €19 and a trial version is available.