DeJa Vu Is An Analog FX Pedal For Synths & Guitars Bursting With Character
Effects pedals are not just for guitarists. Synthesists can join the fun, especially with one that sounds as good as the Glou Glou De Ja Vu. Prepare yourself for classic and experimental sounds.
I'm going to keep this one brief... for one reason. The video of Déja Vu, a boutique analog effects pedal, processing synths is simply too good not to watch.
An effects pedal good for synths? Heard it all before? (sic). But as with all music gear, the difference is in the sound. And this one sounds pretty magic. It's as comfortable creating classic guitar tones as it is going all out weird and experimental.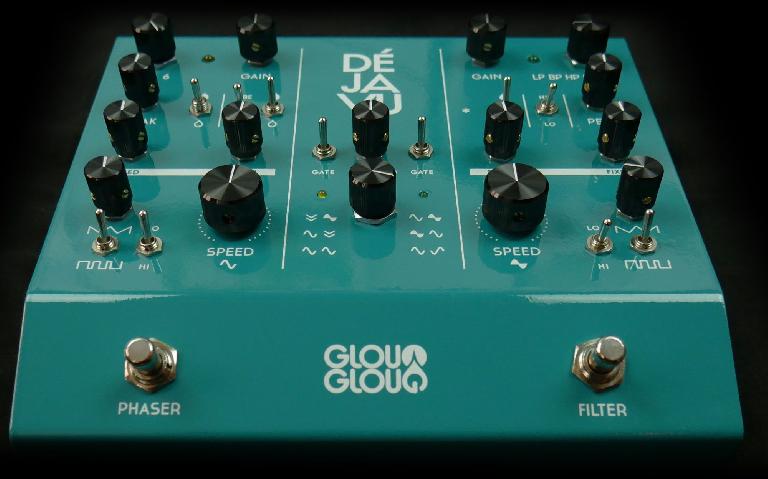 There's two videos here. The first demonstrates Déja Vu from Glou Glou being used with synths as the source. The character and feel of the resulting sound is almost tangilble enough to hold.
This second video is an overview of the features of the Déja Vu with guitar and synth examples. The tones and effects achievable are nothing short of eclectic, yet always musically pleasing.
Déja Vu is available for €590 from the Glou Glou website.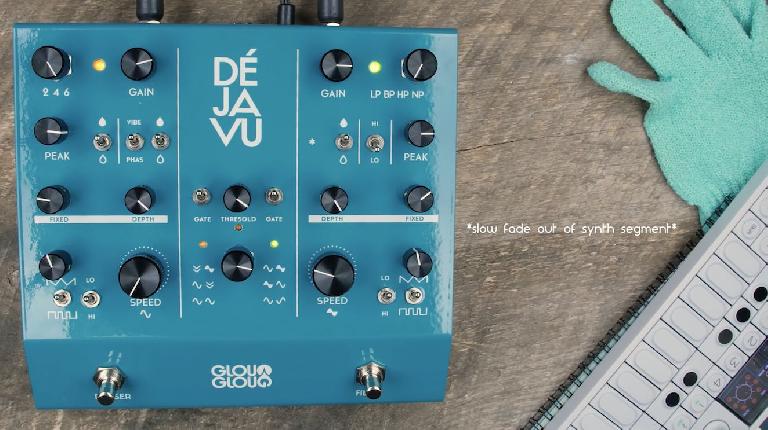 Déja Va Spec
PARALLEL EFFECTS: with the option to be in or out of phase, providing never heard before combinations
VIBRATO/PHASER: full option phaser, from classic small stone to mutron, and beyond
MULTIMODE FILTER: 12 db/oct low-pass, band-pass, high-pass, notch-pass filter
2 TRIANGLE/SQUARE LFO: variable waveforms, with speeds from nearly imperceptible to audio rate
MODULATION MATRIX: map the 3 modulation sources (LFO1, LFO2, CV), to either or both of the effects (for a total of 6 possible combinations).
MODULATION GATE: only hear the effect while you are playing (ideal when LFO is at audio rate), with independent switches for each effect.
TRUE BYPASS: soft-switch relay preserves the integrity of your signal
CUSTOM ENCLOSURE: made in France with exceptional build quality, silk screened by hand
18V AC POWER SUPPLY: operates at +/-15V for massive headroom and excellent signal/noise ratio
100% ANALOG: all that vibe of your favourite vintage pedals