You may already know about building dubstep bass patches in Reason using one of its excellent built-in synths. If you don't fancy making your own patch, you can always load one of the preset dubstep basses from the Factory Sound Bank and tweak it to suit your needs. What we're going to look at here is processing the sound to make it even more deep down and dirty and help take your dubstep tracks to the next level.

Step 1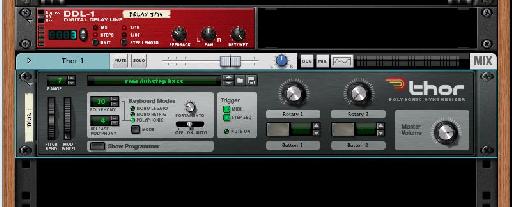 Load up a dubstep bass patch in Reason. Here I'm using a patch I have created and that you can download HERE. As you can tell it's a little dry and needs dirtying up a lot so the first thing to do is to place it inside a Combinator. This means it will be easy to connect lots of effects to it and save the whole thing as a single patch for instant recall in any project.
Step 2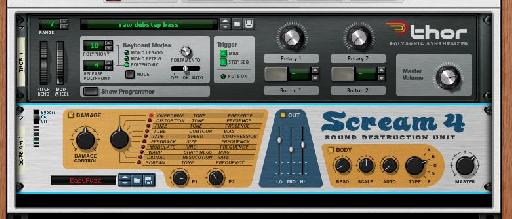 Right-click on the Thor in the Rack and choose Combine. Then select Thor again inside its new Combinator and choose to add an effect. Let's start with a distortion, since our sound needs some more grit. Dial in some settings to the Scream 4 that work for you: it's pretty easy to add some bite to the sound.
Step 3

Next, try adding an instance of the Audiomatic Retro Transformer to the signal chain. This is new in Reason 7 and can add various kinds of phasing, chorus, distortion and filtering to the signal to change it. For this patch, the preset called 'Bottom'