So habe ich hanging out bei einem Freund Loft in Downtown LA in letzter Zeit.
Einer der Mitbewohner ist Dana King (siehe Titel pic). Dana ist völlig taub. Sie Lippe liest. Sie ist die Welt um sie herum mit ihren Händen angepasst. Sie macht schöner Brauch Schmuck.
Es war ein rauschendes Fest geht auf dem Dachboden wurde der DJ schmettern einigen Boden Füllstoffe, und der Platz war gerammelt voll.
Being the nosy guy that I am, I of course had to go and ask her what its like to be deaf.

Es war einer dieser wirklich wirklich neugierig Fragen. In Anbetracht der Rolle Gehör spielt in meinem Leben, ich konnte einfach nicht begreifen, nicht in der Lage zu hören.
Sie hatte mehrere Antworten. Zum einen können Sie nur ein Paar Lippen zu einem Zeitpunkt. So gibt es ein Gefühl der Isolation, wenn es um die Cocktail-Party kommt. Sie liebt Geselligkeit eine Person zu einem Zeitpunkt.
Ihre nächste Anweisung obwohl mich wirklich überrascht.
She danced a little bit to the track that was playing downstairs and said:
"but I really love music!!"
"But... You're deaf. "
"I feel it. " She said.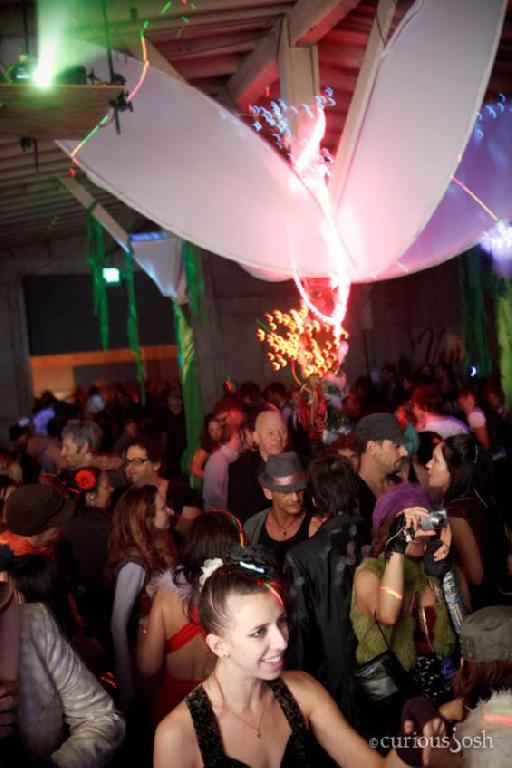 Now, I've said a million times, "I'm really feeling this track." What I mean is, I hear a great track and it stirs emotions in me. What she means is, when loud music plays, she physically feels the drum hits and the bass as vibrations.
Ich ziehe alle Musik in meinen Ohren durch. Es ist, was ich tue. Irgendwo auf dem Weg würde ich das Gefühl, meine Brust Grollen in der Wäsche eines Bass bin vergessen. In allen Tracks, alle Arbeiten mit Freunden Produzieren von Songs, und alle mischen, habe ich so ganz auf die mündliche Verhandlung Teil konzentriert, hatte ich vergessen zu überprüfen, was war das Erreichen meines Körpers.
Ich legte meine Hand auf die Wand und schloß meine Ohren ab und fühlte sich einfach die Musik, wie sie es tut. Und da war es. Die vibrierenden Rhythmen, den Stempel der Kick-Drum, die Verspieltheit der Empfindung.
Natürlich ist sie liebt Musik. Musik spielt bei der Berührung so viel wie es an das Ohr spielt. Wie dumm von mir zu glauben, dass Musik gehörte zu jenen mit dem Gehör. Wie dumm von mir so stark auf nur einen Aspekt davon. Ich wusste das, und hatte vergessen, diese.
Even plants grow better when you play them music. Plants don't have ears, but they feel it. And not only do they feel it, they like classical music better than rock in the study I read.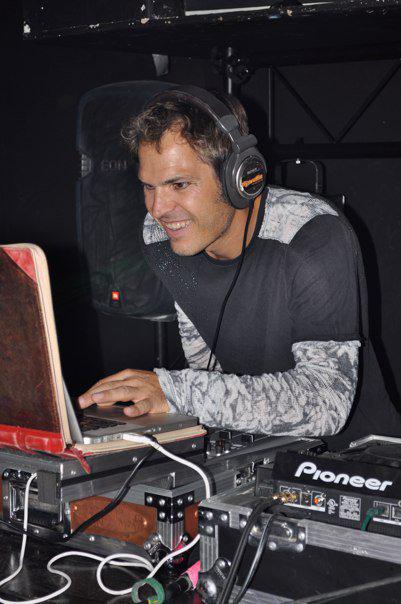 Ich bin wirklich froh, dass ich sie gefragt, und ich bin wirklich froh, dass sie geteilt werden. Es ist, warum ich Musik wählte so lange her. Ich studiere sie und studieren, und es gibt immer Überraschungen an jeder Ecke.
Als ich meine Tracks aufgenommen für Coachella, habe ich Pause und sorgte dafür, dass die Kurbel den Gleisen ein wenig und fühlen sie sich, ebenso wie ihnen zuzuhören. Es gibt Key Matching für die Ohren, aber es gibt auch rumble für den Körper passend.