Deadbeat Interview: Living Rhythms
Deadbeat AKA Scott Monteith is a Canadian-born, Berlin-based producer with a lifelong love of dub and techno. We caught up with him to talk tech, composition and the state of the industry.
Prolific and accomplished Canadian producer Scott Monteith has just released his eleventh studio full-length as Deadbeat: Wax Poetic For This Our Great Resolve. Featuring a wide range of collaborations and stylistic tropes within his uniquely organic take on dub and techno, it's been met with widespread and well-deserved acclaim. Scott took time out from his busy Berlin studio schedule to discuss the history of his dub influence, approaching his new live set, and more.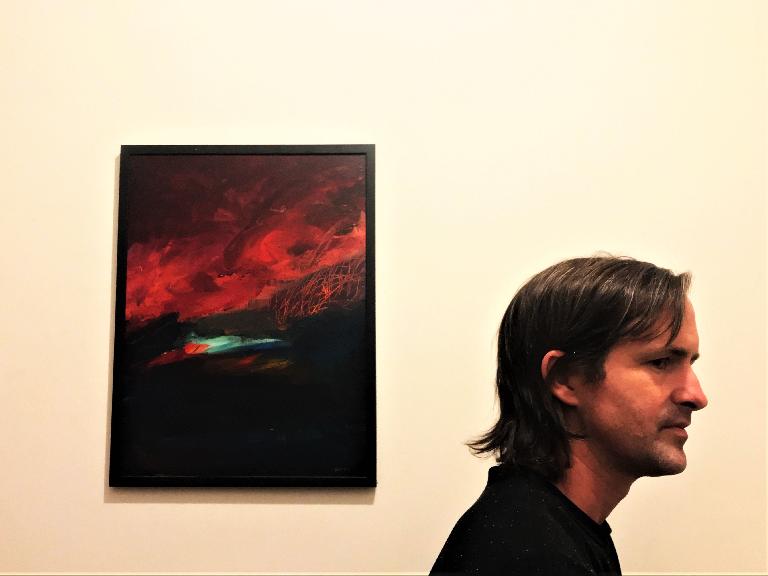 Ask Audio: Your music has always had a strong dub influence, and you've gone on to collaborate with renowned dub artists over the years. As a Canadian growing up in Ontario, can you talk about what got you infected with the dub virus? What does dub mean to you?

Deadbeat: A friend of mine was a big collector of rave tapes when we were growing up, and long before I actually went to any raves I devoured these things and found my tastes at the time gravitated toward the ragga jungle mixes along with ambient sets from the Orb, Mix Master Morris, etc.

On a surface level these seem like almost polar opposite realms of the electronic music universe, but when you take into account their shared roots in Jamaican dub and reggae in terms of the bass lines and sampled vocals they were using in both contexts, it all becomes part of the same musical continuum.

Linton Kwesi Johnson famously described dub as the "deep structure of reggae," the drums and bass forming "the very skeleton of the music," and I think this cuts pretty elegantly to the heart of what dub is from a sonic perspective. Regardless of tempo, time signature or additional instrumentation, any music that front loads the drums and the bass can be considered dub music, and I think in my record buying habits almost from the very beginning I was always drawn to artists and releases where this was the case – be it the ambient manoeuvre of people like the Orb, spacious drum and bass of the early Photek records, or the endlessly cascading techno rhythms of Basic Channel.
I'm also a huge fan of the real proper Jamaican roots reggae and dub from the '60s and '70s, and dancehall from the '80s and '90s. I ran a night in Montreal for several years with my good friend Mossman who is hands down the most serious Jamaican music archivist in Canada, and under his guidance both my knowledge and my 7-inch collection grew enormously. We even started a label together last year called Roots and Wire in order to release an amazing project he has started called Kingston Dub Allstars, which features Sly Dunbar, Mikey Chung, Prince Allah, and a host of other Jamaican heavyweight musicians from back in the day.

The other crucial aspect of the dub sound of course is the technique of playing the mixing desk and effects in real time, effectively making the studio itself an instrument. This is the part that still excites me every day I'm in the studio. I take so much pleasure in experimenting with throwing things into various effects chains in real time as you never really know exactly what you're going to get. This, combined with riding the volume faders and effect sends, building little mountains of tension and release, is dub on a technical, root level for me.
AA: You've always had political underpinnings in your work, particularly on the Bush-era New World Observer, and the new album seems to return to this theme. Can you explain your view on the role of politics in electronic music? Or the role of electronic music in politics?

DB: No one engages in any sort of artistic practice in a vacuum. No matter how carefully cloistered an existence you might try to create for yourself, outside influences inevitably find a way of creeping in, and as such I think it's better to engage and deal with them in the work. There's no doubt we're living in pretty precarious times politically, no matter where in the world you look, but the amount of ranting and screaming this is created online, at family gatherings, and pubs the world over left me feeling like it was more important to try and contribute something more than angry fist-shaking and finger-pointing.

A sense of hope can be a powerful thing when one is faced with any sort of adversity regardless of the source, and I think the electronic music community in general has provided a great deal of that hope for a great many people over the years, myself included. In an idealized sense, you can be having the worst day, worst week, or worst year of your life and find a little bit of solace if only for one night dancing in the dark with a bunch of strangers who all came to dance their own shit out and celebrate the pure pleasure of doing so together.

It's such a simple thing, but when you consider how universal this simple thing has become, that people of all races, gender orientations, and sexual identities in every corner of the globe have embraced this and place so much value on it in their daily lives, the political dimensions become pretty strikingly apparent. As to the role this community plays in politics, one can simply look at the 20,000 people who showed up to dance against the far right AfD here in Berlin this Sunday as an example of what happens when this community decides to mobilize itself for a cause.
AA: Yeah, that counter-protest was great – inspiring to see underground club culture take a pivotal stand like that. So you've collaborated with vocalists before – why focus exclusively on collaborations for this new release?

DB: Well, it's a bit of a misnomer to talk about the vocals on this album as a collaboration in a traditional sense as none of them were recorded in the same room as the music, and I didn't give any instruction to the participants. I simply asked them to send me messages of hope and used what I received as a jumping-off point for the various songs.

That said, there were a great many real time collaborations with my studio mates recording drums, mixing, playing pianos, and looking at arrangements together. The community aspect of our beloved Studio Chez Cherie has become a really important part of my life and it felt important to highlight and celebrate that with this release.
AA: I know that community aspect plays a bit of a role in your label, BLKRTZ. So what was the concept behind starting the label? Why start and run your own label? What's your perspective on the general state and direction of music industry these days

DB: BLKRTZ isn't a label in a traditional sense; it's just a vehicle for my music, and projects with close friends. The digital music economy has created a lot of these sorts of situations as it's the only channel where anyone is making any money. It really doesn't make sense for artists to surrender digital sales percentages unless the label is going to provide a promotional budget she or he can't come up with themselves.

There are very few labels who can do so these days, and if I was a young artist I would look to starting my own label immediately unless one of the big dogs showed interest, and even in this case I would look at the offer very carefully.

I've been very fortunate to have Kompakt as a distribution partner. They're the most honest, transparent, punk rock, amazing company in this industry as far as I'm concerned, and I can't thank them enough for all of the support they have given me over the years. I still play Juergen Paape's Triumph – the first release on Kompakt – every DJ set, and for good reason. I love the whole team there 100%, and thank them every day for the amazing work they do.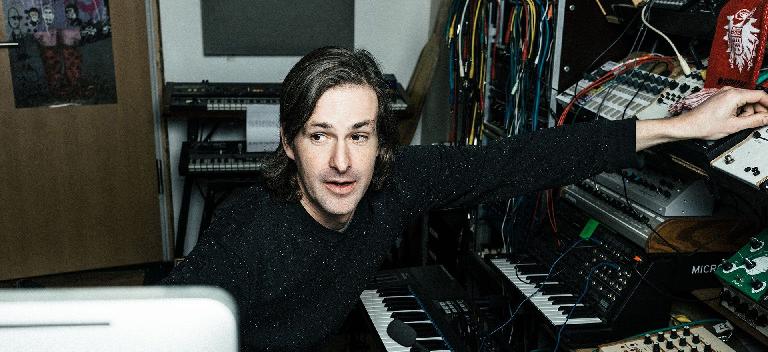 Picture: Native Instruments
AA: Fair enough. So what's your approach to your live performance? How do you structure your sets in software, and what controllers or hardware to you use these days?

DB: It's in flux right now. I'm looking forward to exploring the Roland TR8S when it arrives as I have a vision of developing some sort of hybrid DJ/Live/Dub set-up using 3 or 4 CDJs, effects, and the drum machine with a 16 channel mixer – but it's still at the experimental phase. Looking forward to a first test this weekend at the Solid Grounded Festival outside Berlin.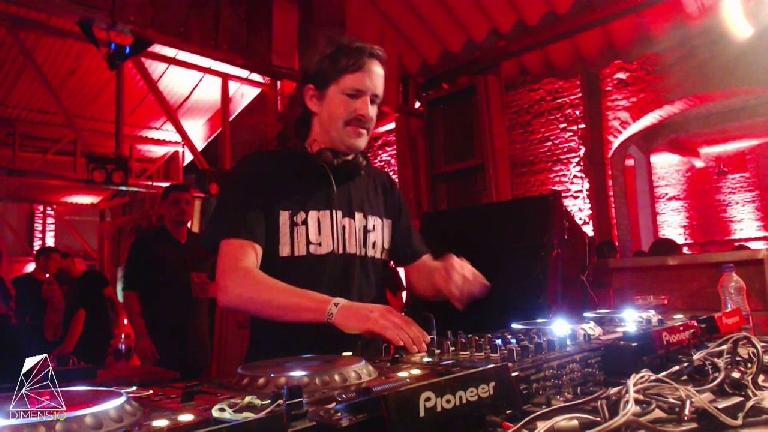 AA: Nice – look forward to catching that at some point. Any tips to share for aspiring producers?

DB: Stick to your guns, be honest and don't play to the crowd or current trends. Original voices in this scene are few and far between, and if you maintain your own creative path, even if it seems divergent from whatever's popular at the moment, at the end of the day people will respect you for it.