Dave Smith Instruments Teases 16-Voice Sequential X Synth
You can almost hear a fanfare of heavenly voices in this video teaser for the new Dave Smith Instruments Sequential X synthesizer. Here's what we've figured out is in this exciting new synth.
There's teasers and there's teasers. This video from Dave Smith Instruments gives us a name and some sounds for their upcoming Sequential Prophet X synthesizer, and we think it might well be the synthesizer many of us have been waiting for!
Posted just a few minutes ago on their Facebook page, the DSI trailer gives us very few details indeed. We don't know yet whether it is analog or virtual analog. We're hearing the sound of the heavens opening up. Oh wait, that might not be a passing choir of angles singing Dave Smith's praises... but could mean the Sequential Prophet X has rompler capabilities? Judging by the 8DIO logo in the top right corner we should be in for a treat in terms of high-quality audio samples!
Here's a leaked photo of the DSI Sequential Prophet X from gearslutz, which may be low resolution for your monitor:

And here's what we assume are some of the spec from the close-up shot from the video: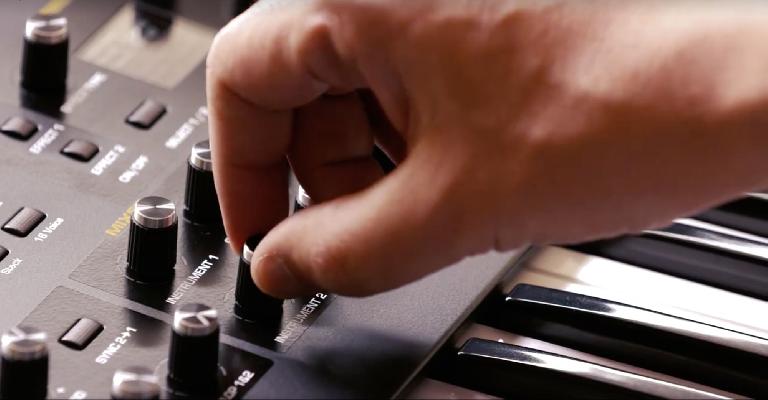 polyphonic
sampler / synthesizer
2 Instruments + 2 oscillators
16 voices
2 banks of effects
8DIO sound design sample library
... and a whole lot we can't see from this teaser video!
We're evidently going to have to wait to find out more... but I will eat my hat if Dave Smith Instruments don't show off Sequential Prophet X at Superbooth 2018 in Berlin in a few days time.
Stay tuned to Ask.Audio for all the latest Superbooth 2018 news and videos...