DadaMachines Automat, MIDI Controlled Machine, Turns Anything Into An Analog Musical Instrument
Automat is an innovative, hackable controller that turns MIDI signals into mechanical impulses and can be used to make musical instruments out of just about anything. Bring on the music robots!
These little mechanical MIDI machines are super cool and super affordable too. They look like little helper robots and allow you to make music out of virtually any object. Think of automat as devices that play real musical instruments (or objects you wouldn't think of as musical instruments) that can be controlled by a MIDI sequencer. You could have your own band experience controlled via your laptop, iPad, or hardware MIDI sequencer that is playing and triggering sounds in the real world, and not just inside a virtual software world.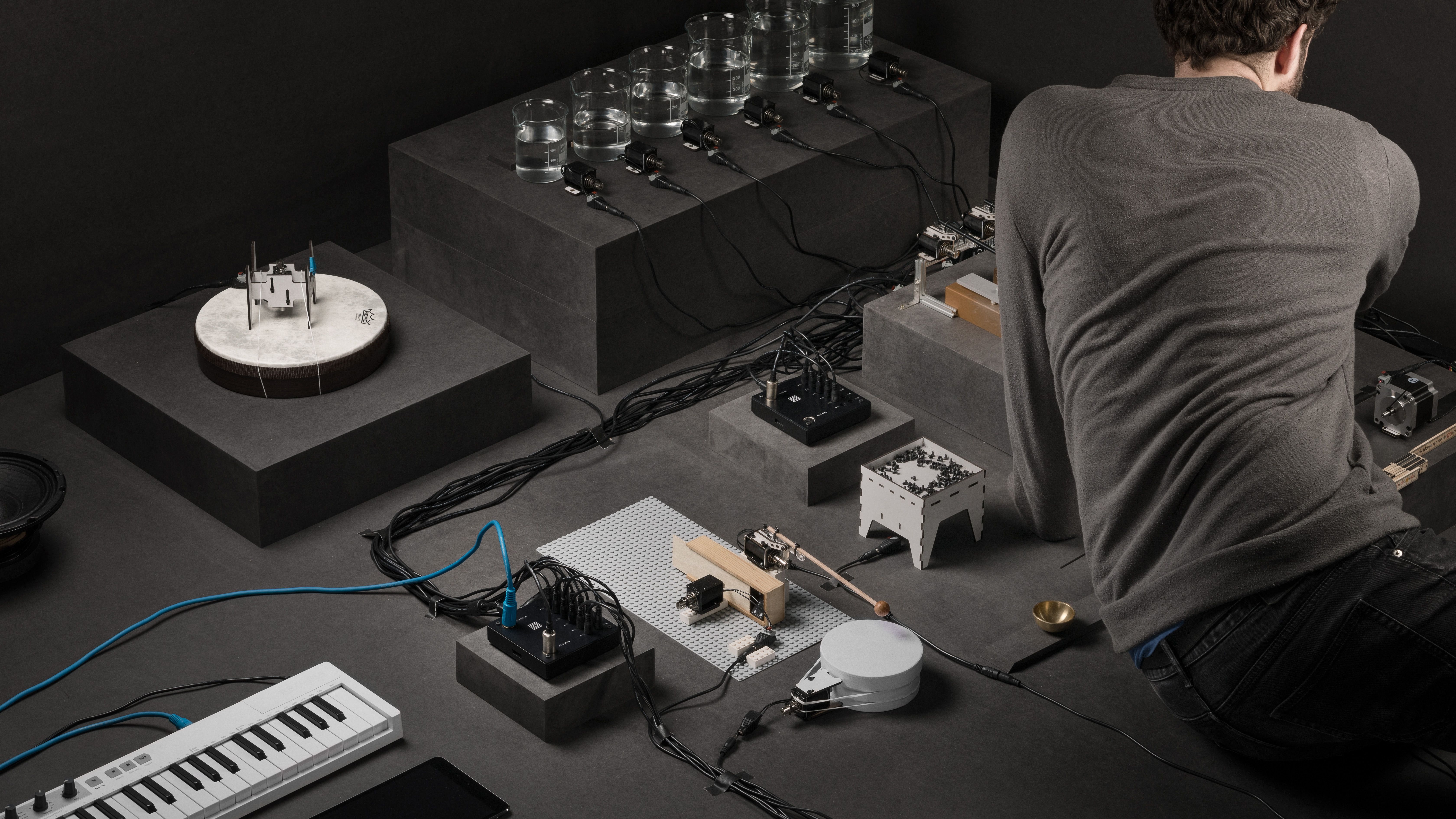 Suddenly it feels like Automat have opened up the potential for solo DJs and live producers to have a more interesting and intruiging setup that might be powered by a computer but won't be hidden behind its screen.
The core of the experience is the automat controllers which allows you to connect your MIDI software (any DAW) and/or hardware MIDI input. Dadamachines Automat is based on Arduino and completely hackable thanks to being open-source.
And automat is on Kickstarter now. The prices might very well surprise you, in a good way. From as little as €89 you can get a DIY board. €169 will get you the controller and €299 will land you the entire toolkit!
(within 4-5 hours of the Kickstarter going live has already received over €17600 in pledges, amounting to 88% of its goal!!)
Here's the details about automat from Johannes Lohbiler, the creator of Dadamachines, who contacted us before the Kickstarter was launched:
The automat toolkit is a plug & play MIDI-controller and accessories kit that allows anyone to build awesome music machines using the real world as their machines instrument. The automat toolkit is available as of March 29th for exclusive pre-order on Kickstarter.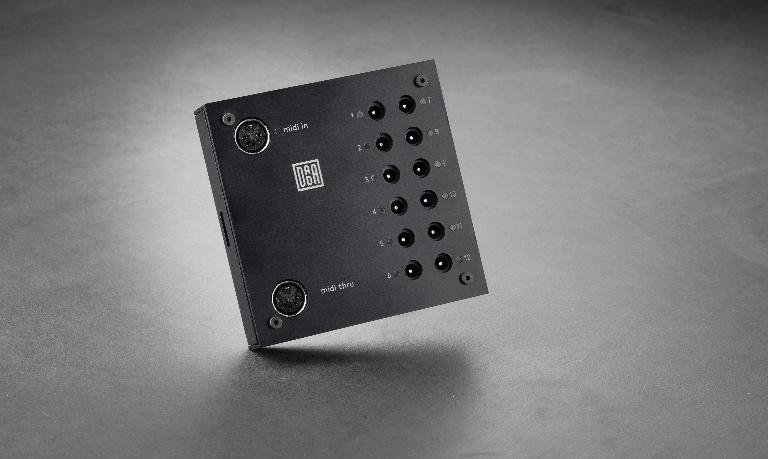 What is dadamachines? dadamachines is a Berlin-based studio launching the automat toolkit, a MIDI-controlled music toolkit that allows anyone, regardless of music skill level, to turn the real world into their instrument.
The core of the toolkit is the automat, an arduino-compatible plug-and-play MIDI-controller with 12 DC outputs. The automat can be used with your favorite music so ware or hardware. The toolkit includes the automat and a series of solenoid beaters that plug in to 12 outputs allowing you to tap, ping and knock on anything.
The automat toolkit - M is available exclusively on Kickstarter for 399 euro.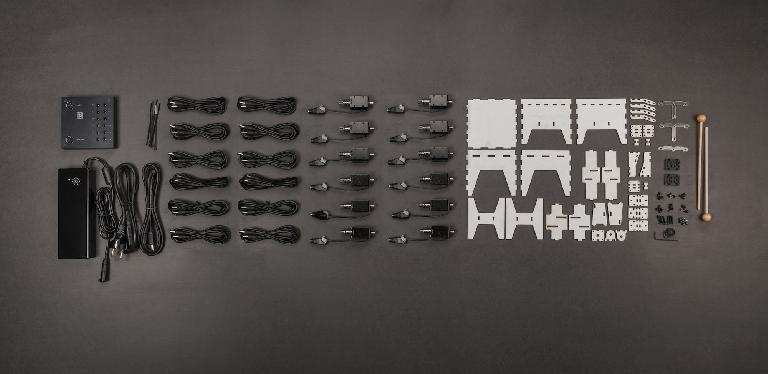 Tech Specs
automat controller Connectivity - USB Midi - DIN Midi-In & Thru (Out option)
12 DC Outputs (12-24V max. 1.3A)
External power supply 12-24V - Arduino shields & extension port
Software - Simple learn mode >1 button click
Hardware - Anodized aluminum panel - Powder coated steel shell - Dimensions - 110 x 110 x 26mm
Additionally, each toolkit comes with adapters & elements helping the users to get started easily.
Who is behind dadamachines? dadamachines is the project of Berlin-based Creative Technologist and DJ – Johannes Lohbihler. Johannes grew up in Bavaria, hailing from a line of seven generations of carpenters. Growing up among the Weilheim music scene that included acts such as the Notwist, Lali Puna and Acid Pauli - Johannes was interested in music from early on. He started DJing and found inspiration to bring together electronic music production and analog tools - combining his background as a cra sman and passion for music. During his masters studies in interaction design, Johannes began developing a simple plug-and-play kit that made music machines accessible to everyone – that project became dadamachines.