Every time there is a drastic change in the look of Logic Pro, as there was from Logic Pro 7 to Logic Pro 8, there are lots of people who like it and many who do not, and Logic Pro X's new look is no exception. Then there are always those who wished it looked different than any version, more like their favorite mixer or other software app. It has always been possible to modify Logic Pro's look but it involves plist editing and replacing frameworks and such in the Resources folder that can be daunting. Fortunately now, there is a free app that makes managing GUI themes for Logic Pro X a breeze.
WARNING: Back up your Logic Pro X app or work with a copy. While it is unlikely that anything will get messed up, this is the world of computers, and stuff happens!
Step 1 – Download and Install the Logic Theme Switcher.
This page gives you some very easy but important instructions to follow. There is even a link to a video walkthrough on YouTube.
Step 2 – Download Some Logic Pro X Themes
You can find many terrific and some ugly free (and a couple you must pay for) themes here:
http://www.gearslutz.com/board/logic-pro-x/
or here:
http://logicxinterfaces.wordpress.com
I downloaded a group of them from the latter and so now I have an already created folder for them, which I have moved from my Downloads folder to the root directory of my boot drive, which is critical. Alternatively, you can create our own folder in that location or in your User folder. See my downloaded themes in Pic 1.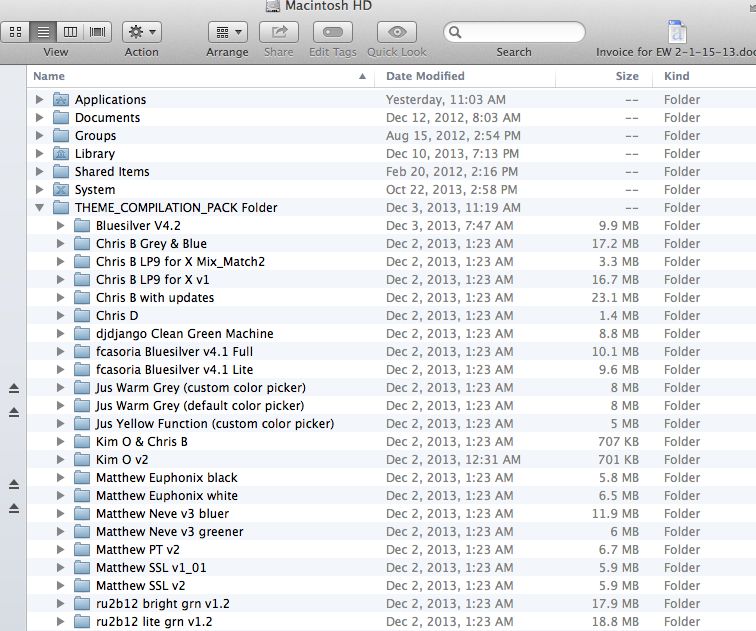 Pic 1
Step 3 – Open the Logic Theme Switcher
Logic Pro X must not already be open for this to work. Be aware that if you are running under OSX Mavericks, you will need to go to System Preferences > Security and Privacy > General and where it says "Allow apps downloaded from:" check Anywhere, as you can see I have done in Pic 2.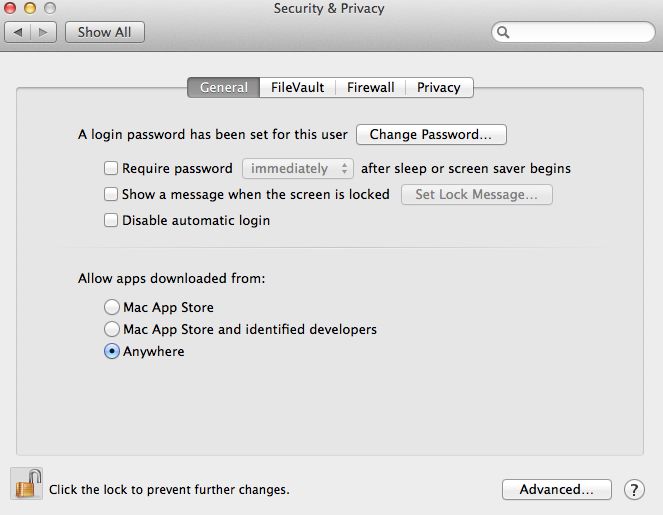 Pic 2
Now you can double-click the Logic Theme Switcher in the Applications folder to open it. If you are going to audition a bunch of themes, it may be handy to put it in the Dock.
The first time you open it, it will prompt you to guide it to the folder where your themes are. It then will make a copy of the Logic framework to a hidden backup folder, but please heed my earlier warning and do not rely solely on this. Better to be safe than sorry.
Step 4 – Choose a Theme
If you have already chosen a custom theme, it will briefly give you a dialogue box to reset it to the default Logic Pro X GUI. See Pic 3.

Pic 3
After a few seconds, that dialogue box will go away and will see the theme selector window that you see here in Pic 4.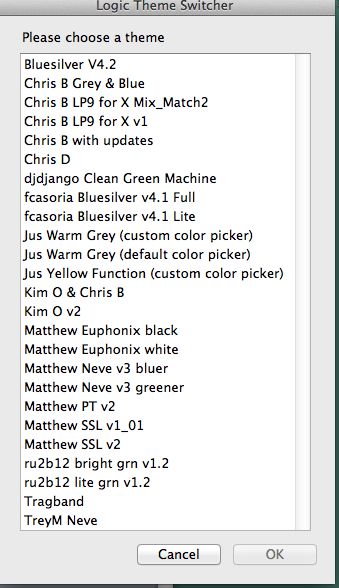 Pic 4
I decide to try out a Pro Tools type GUI. I choose it and I see the dialogue box you see in Pic 5.

Pic 5
I click "Nice" and Logic Pro X opens and when I load a project, it now looks like what you see in Pic. 6.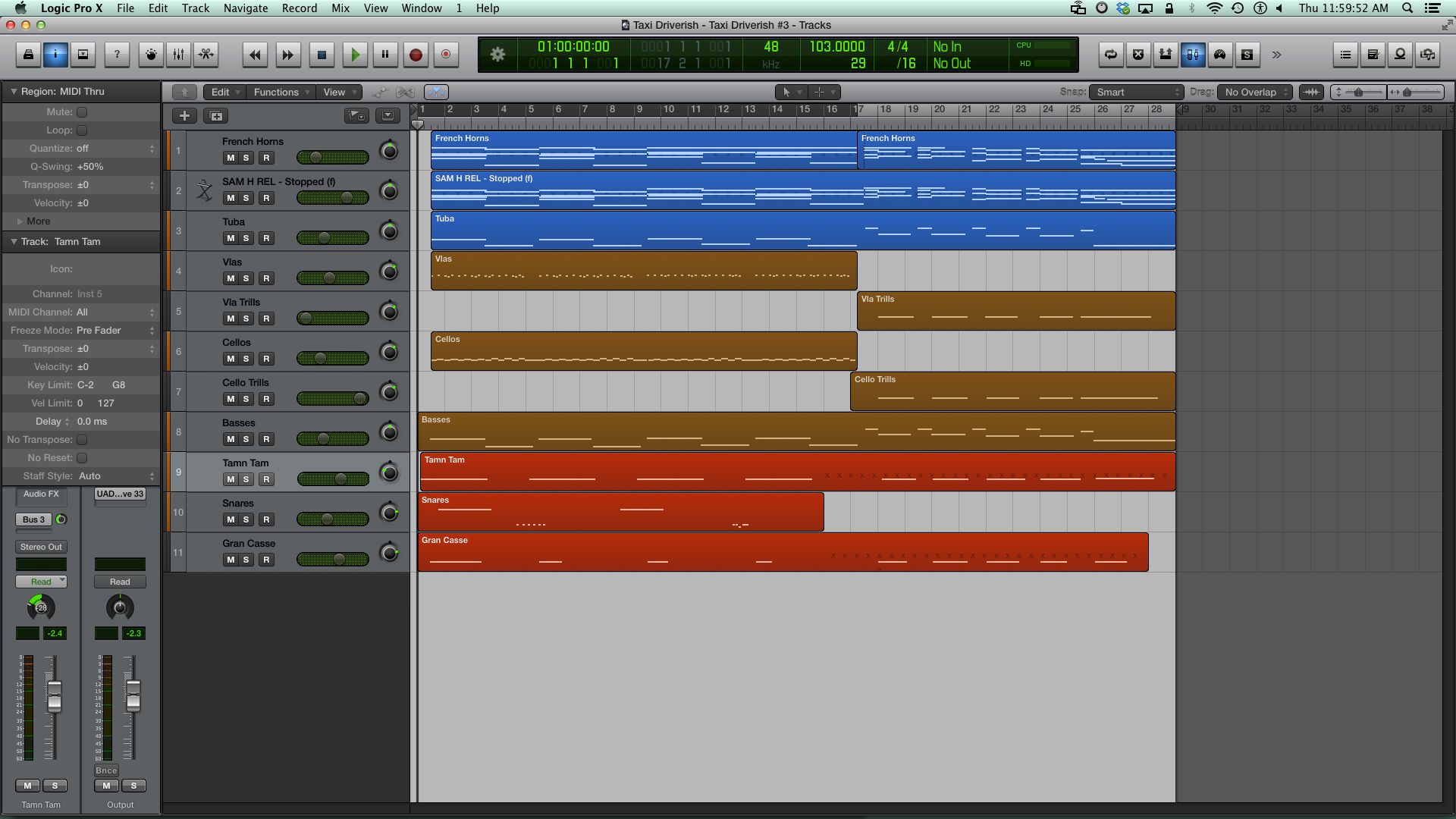 Pic 6
OK, I am not feeling that one personally, so I want to try some others. I need to quit Logic Pro X and start the process again until I finally settle on one.
My present choice is Matthew's free "bluer" Neve theme. See Pic 7.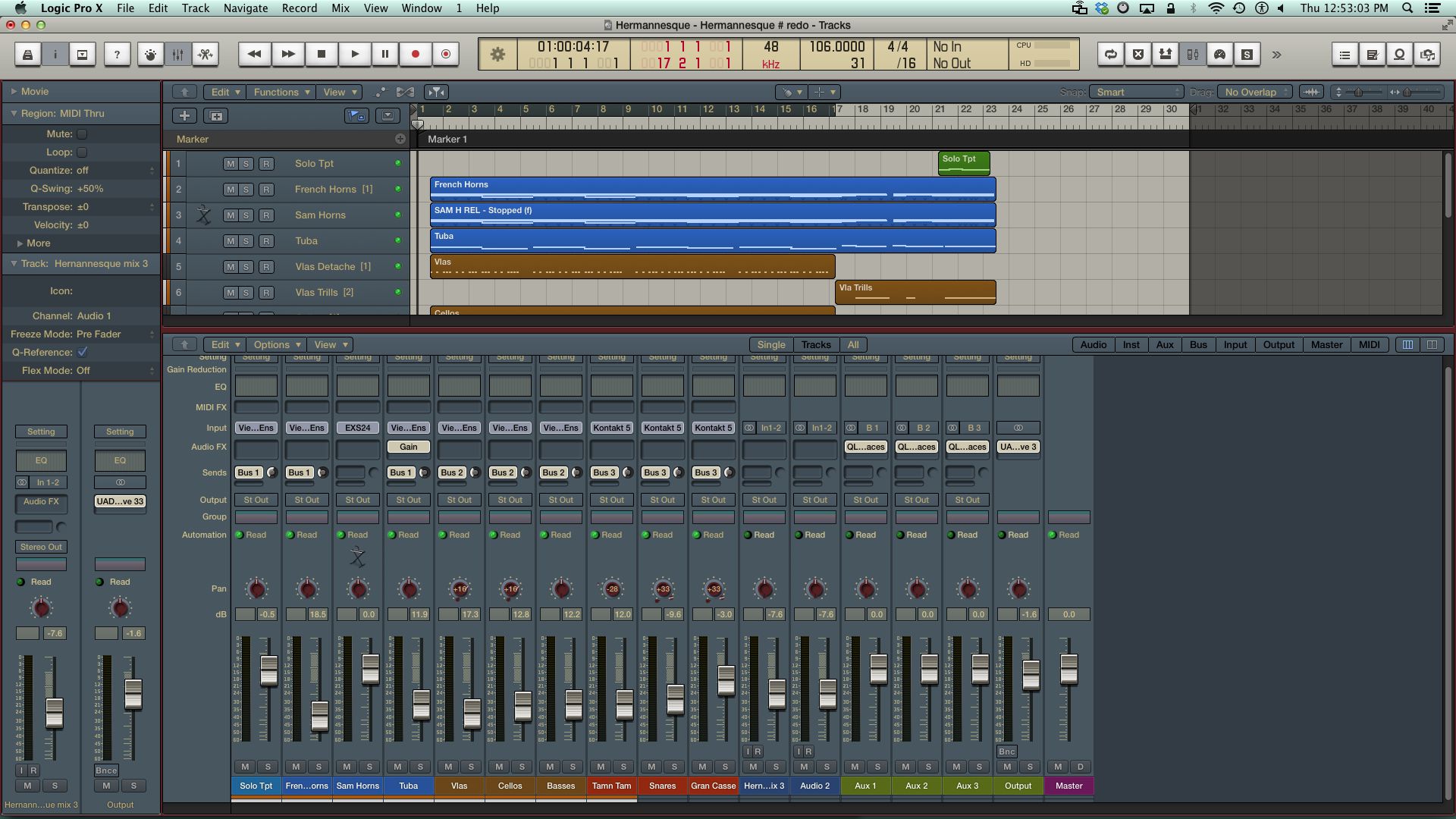 Pic 7
There are new ones being created every week. The Logic Pro X sub-forum in the Gearslutz Music Computers forum is the best place to follow them.
Have fun!