HAMBURG, Deutschland
Cubase ist das Herzstück von vielen professionellen Studios zum Mischen, Arrangieren, Aufnahme und Komposition. Mit Cubase Pro 8.5 und Cubase Artist 8.5, Produzenten und Musiker erhalten spannende neue Werkzeuge sowie viele Verbesserungen entfernt in der großen Feature-Set versteckt, die Cubase so bemerkenswert machen.
VST Transit läutet Steinberg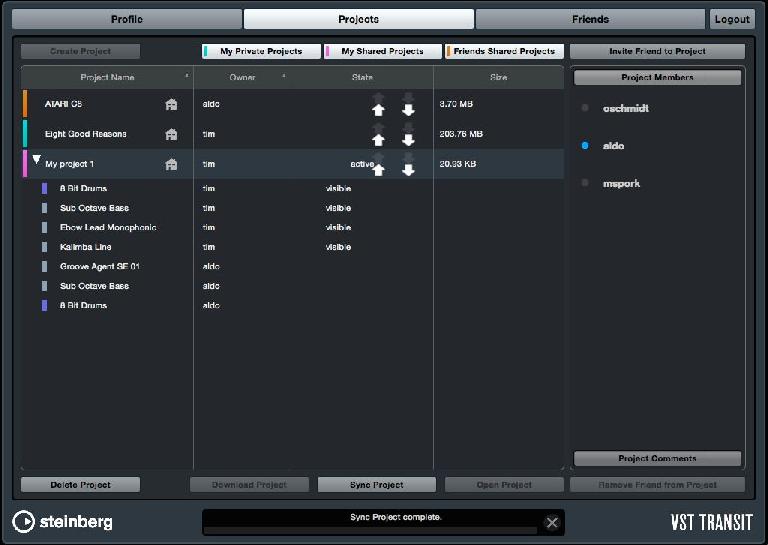 Retrologue 2 ist die zweite Iteration des Steinberg
Weitere Highlights zeigen Verfeinerungen der MixConsole, nun mit einem verbesserten dynamischen Hover-Modus und die Möglichkeit, alle Einsätze zeigen, Sends und EQs gleichzeitig. Importieren von Tracks aus anderen Projekten ist jetzt viel einfacher und umfasst nun alle Spureinstellungen und Inhalte. Die Key and Drum Editors kommen mit neuen Visualisierungs- und Bearbeitungsfunktionen; die Chord Pads Funktion ermöglicht eine intuitive Steuerung der Arpeggio und überlappende Akkorde plus Unterstützung von benutzerdefinierten Akkordsymbolen. Das Transportfeld wurde überholt, während seine Menüpunkt enthält alle Befehle und Optionen deutlich in Untermenüs unterteilt. Gewidmet Punch-Punkte wurden neu eingeführt worden, die von der Locator-Position unabhängig bleiben. AudioWarp verfügt nun über eine verbesserte Audioqualität beim Time-Stretching aufgrund der elastique v3 Algorithmus Zplane und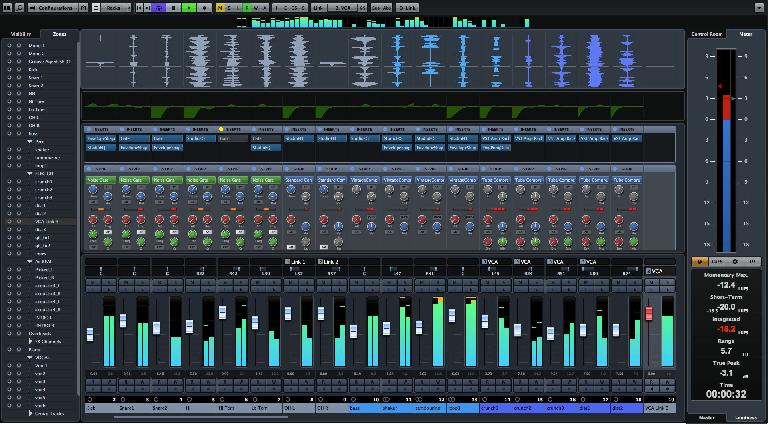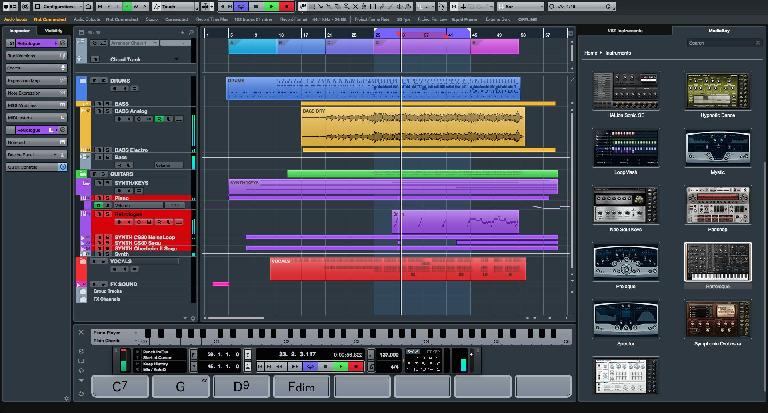 Besuchen www.steinberg.net/cubase~~V für Details über Cubase.
Availability and Pricing
Die Cubase Pro 8.5 und Cubase Artist 8.5 Voll-Versionen sind von Wiederverkäufern und über den Steinberg Online Shop ab dem 2. Dezember erhältlich, 2015. Die unverbindliche Preisempfehlung für Cubase Pro 8.5 ist 549 €. Die unverbindliche Preisempfehlung für Cubase Artist 8.5 beträgt 299 Euro. Cubase Pro 8.5 und Cubase Artist 8.5-Updates von der vorherigen Version 8 werden für jede € 49,99 erhältlich. Verschiedene herunterladbaren Updates und Upgrades sind exklusiv im Steinberg Online Shop erhältlich. Alle genannten Preise enthalten die deutsche Mehrwertsteuer.
Kunden, die seit dem 15. Oktober 2015 Cubase Pro 8 und Cubase Artist 8 aktiviert haben, haben Anspruch auf eine kostenlose, herunterladbare Grace Period Update auf die neueste Version.
Key features of Cubase Pro 8.5
State-of-the-Art-Musikproduktionssystem von unzähligen Profis auf der ganzen Welt verwendet werden,

Preisgekrönten 32-Bit-Floating-Point-Steinberg Audio-Engine mit bis zu 192 kHz, 5,1

Unbegrenzte Audio-, Instrumenten- und MIDI-Spuren

MixConsole für das ultimative Misch Erfahrung, präsentiert unübertroffene Flexibilität und integrierte EQ / Dynamics Channel-Strip-Module für eine epische, pro Konsole Sound

Umfassenden Satz von 8 herausragende Instrumente mit über 3.400 Sounds, darunter HALion Sonic SE 2 Workstation, Padshop körnigen synth, Retrologue 2 virtuell-analogen Synthesizer, LoopMash 2 und Groove Agent SE 4 Drum-Machine

Komplette Suite von 73 High-End-Audio und 18 MIDI VST-Effekt-Prozessoren, einschließlich QuadraFuzz v2, VST Amp Rack und VST Bass Amp Gitarre und Bass Ton Suiten, REVerence Faltungshall, Voxengo CurveEQ und viele mehr

VCA-Fader für komplexe Misch- und Automatisierung von Workflows, TrackVersions für Wiedergabelisten artige Bearbeitung und Render-in-place für vereinfachte Bearbeitungsaufgaben
VariAudio für MIDI-Style note Bearbeiten von monophonen Audio-Tracks und automatische Stimm Harmonisierung und Auto-Tuning-Effekt

Akkordspur und Pads für die einfache Akkordmanagement und Wieder harmonisierende sowie intelligente Komponieren Unterstützung zur Erzeugung schöner Akkordfolgen

Steinberg VST Connect SE 3 und VST-Transit Cloud-Collaboration-Service

Professionellen Notensatz und Notendruck

Key features of Cubase Artist 8.5
Komplette Musikproduktionssystem bietet eine Reihe von hervorragenden Audio / MIDI-Aufnahme, Bearbeitung und Mischwerkzeuge

Preisgekrönten 32-Bit-Floating-Point-Steinberg Audio-Engine mit bis zu 192 kHz, flexibles Routing und volle automatische Delay-Kompensation

Unterstützt 128 MIDI und 64 Audio-Tracks gleichzeitig

MixConsole bietet die stellare Misch Erfahrungen bei voller Flexibilität und integrierte

EQ / Dynamics Channel-Strip-Module für epische, pro Konsole Sound

8 herausragende Instrumente mit über 3.000 Sounds, darunter HALion Sonic SE 2 Workstation, Padshop körnigen synth, Retrologue 2 virtuell-analogen Synthesizer, LoopMash 2 und der MPC-style Groove Agent SE 4 Drum-Machine

Suite von 53 Audio- und 18 MIDI VST-Effekt-Prozessoren, einschließlich Pitch Correct für Vokalintonationskorrektur und VST Amp Rack und VST Bass Amp Gitarre und Bass Ton Suiten, QuadraFuzz v2 und vieles mehr!

Akkord-Spur und Akkord Pads für die einfache Akkord Komponieren und Management

Tausende von MIDI-Konstruktion Schleifen als Bausteine, um Songs in nur wenigen erstellen

Schritte

VST Transit Cloud-Collaboration-Service

Streamlined-Score Editing Feature-Set