HAMBURG, Germany — December 2, 2015 — Steinberg Media Technologies GmbH today announced the immediate availability of Cubase Pro 8.5 and Cubase Artist 8.5.
Cubase is the centerpiece of many professional studios for mixing, arranging, recording and composing. With Cubase Pro 8.5 and Cubase Artist 8.5, producers and musicians receive thrilling new tools plus many improvements tucked away in the vast feature set that make Cubase so remarkable.
VST Transit ushers in Steinberg's new cloud collaboration service. Users running version 8.5 share and synchronize joint projects and take full advantage of cloud-based music production by receiving 500 MB cloud storage and 1 GB free traffic for Cubase projects. Upgrades to a capacity of 5 GB space and 20 GB traffic will be available from January 2016.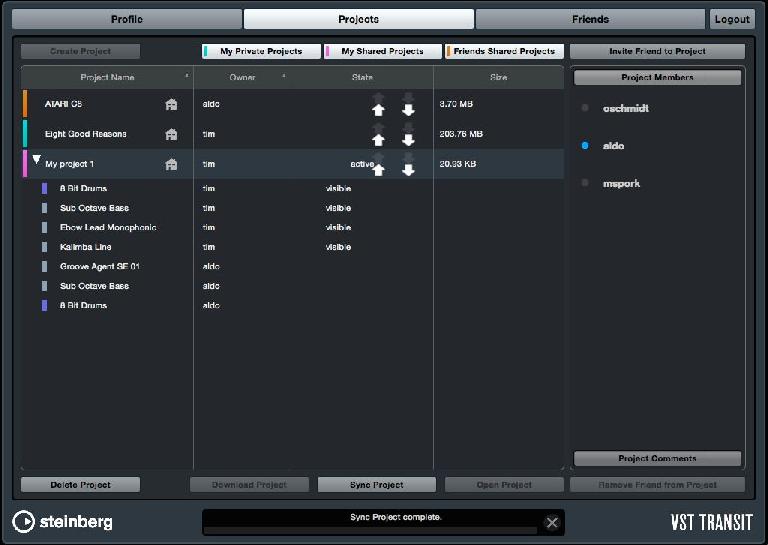 Retrologue 2 is the second iteration of Steinberg's virtual analog synthesizer that includes enhancements to the synth section, many new presets, the highly flexible Arpeggiator and five new effects, such as the innovative three-band Resonator.
Other highlights show refinements to the MixConsole, now with an improved dynamic hover mode and the option to show all inserts, sends and EQs simultaneously. Importing tracks from other projects is now a lot easier and now includes all track settings and content. The Key and Drum Editors come with new visualization and editing capabilities; the Chord Pads feature allows for intuitive control of arpeggiated and overlapping chords plus support of custom chord symbols. The Transport Panel has been overhauled while its menu item contains all commands and options clearly categorized in submenus. Dedicated punch points have newly been introduced, which remain independent from the locator position. Audiowarp now boasts improved audio quality when time-stretching due to the élastique v3 algorithm by zPlane, and the new MediaBay project rack expedites the location of instruments, presets and audio and MIDI files. The new Profile Manager is exclusive to Cubase Pro 8.5, allowing uses to store and recall program settings and preferences. Customized profiles can then be transferred to any studio environment running Cubase.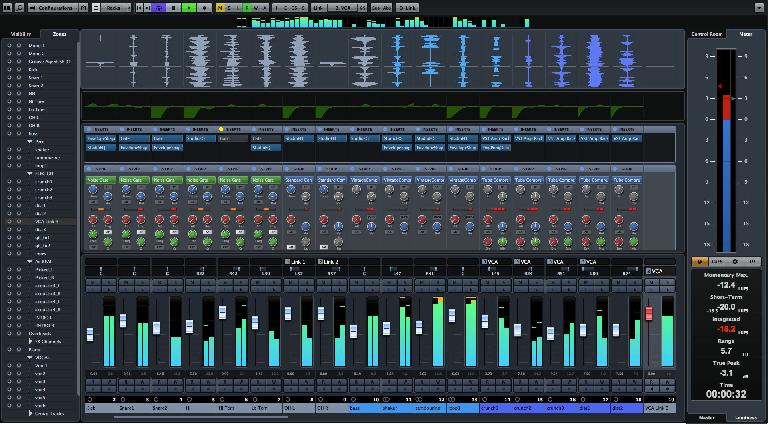 "The 8.5 updates are the next step in the 'Provolution' that started a year ago with the previous Pro and Artist 8 versions," said Steinberg's Director of Marketing, Frank Simmerlein. "We listened very closely to what our customers were saying, and our team responded in detail by delivering an equal balance between strong new features and a multitude of refinements to the brick and mortar of Cubase."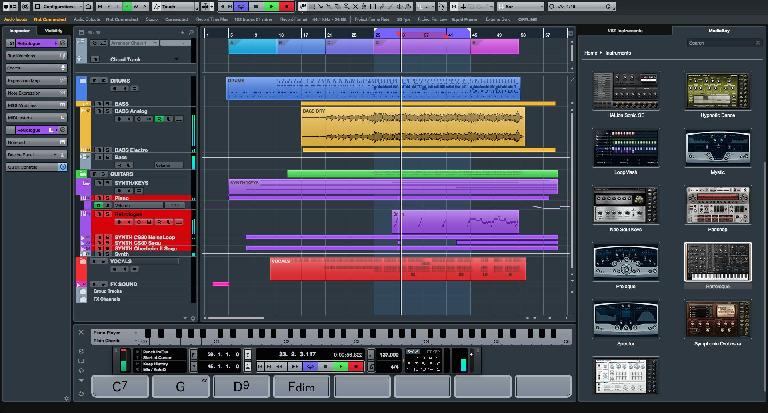 Visit www.steinberg.net/cubase for details on Cubase.
Availability and Pricing
The Cubase Pro 8.5 and Cubase Artist 8.5 full retail versions are available from resellers and through the Steinberg Online Shop from December 2, 2015. The suggested retail price for Cubase Pro 8.5 is 549 euros. The suggested retail price for Cubase Artist 8.5 is 299 euros. Cubase Pro 8.5 and Cubase Artist 8.5 updates from the previous version 8 are available for 49.99 euros each. Various downloadable updates and upgrades are exclusively available through the Steinberg Online Shop. All mentioned prices include German VAT.
Customers who have activated Cubase Pro 8 and Cubase Artist 8 since October 15, 2015, are eligible for a free, downloadable Grace Period update to the latest version.
Key features of Cubase Pro 8.5
State-of-the-art music production system used by countless professionals around the world

Award-winning 32-bit floating-point Steinberg audio engine with up to 192 kHz, 5.1 surround, flexible routing and full automatic delay compensation

Unlimited audio, instrument and MIDI tracks

MixConsole for the ultimate mixing experience, presenting unmatched flexibility and integrated EQ/Dynamics channel strip modules for an epic, pro console sound

Comprehensive set of 8 outstanding instruments with over 3,400 sounds, including HALion Sonic SE 2 workstation, Padshop granular synth, Retrologue 2 virtual analog synth, LoopMash 2 and Groove Agent SE 4 drum machine

Complete suite of 73 high-end audio and 18 MIDI VST effect processors, including Quadrafuzz v2, VST Amp Rack and VST Bass Amp guitar and bass tone suites, REVerence convolution reverb, Voxengo CurveEQ and many more

VCA faders for complex mixing and automation workflows, TrackVersions for playlists-like editing and render-in-place for simplified editing tasks
VariAudio for MIDI-style note editing of monophonic audio tracks and automatic voicing harmonization and auto-tuning effect

Chord track and pads for easy chord management and re-harmonizing plus intelligent composing assistance for generating beautiful chord sequences

Steinberg VST Connect SE 3 and VST Transit cloud collaboration service

Professional music notation and score printing

Key features of Cubase Artist 8.5
Complete music production system, offering a set of superb audio/MIDI recording, editing and mixing tools

Award-winning 32-bit floating-point Steinberg audio engine with up to 192 kHz, flexible routing and full automatic delay compensation

Supports 128 MIDI and 64 simultaneous audio tracks

MixConsole provides the stellar mixing experience with full flexibility and integrated

EQ/Dynamics channel strip modules for epic, pro console sound

8 outstanding instruments with over 3,000 sounds, including HALion Sonic SE 2 workstation, Padshop granular synth, Retrologue 2 virtual analog synth, LoopMash 2 and the MPC-style Groove Agent SE 4 drum machine

Suite of 53 audio and 18 MIDI VST effect processors, including Pitch Correct for vocal intonation correction and VST Amp Rack and VST Bass Amp guitar and bass tone suites, Quadrafuzz v2 and more!

Chord track and chord pads for easy chord composing and management

Thousands of MIDI construction loops as building blocks to create songs in only a few

steps

VST Transit cloud collaboration service

Streamlined score editing feature set