If you ever had the opportunity to play with the Pocket Piano from Critter & Guitari you'll know how very fun and immediate it felt. So, we were of course very interested to see the Organelle with their trademark round wooden buttons for keys on another similar shaped box.
Although there are similarities, we're guessing the appearance is where that mainly ends. And Organelle's features are what we'd most like to focus on. For example, we're talking about a very powerful sound engine computer that runs patches that enables synthesis, sampling, effects and more. These patches can be swapped via USB drive, put online, and of course loaded back into Organelle.
But they haven't stopped there! Thanks to the open-source nature of the software running Organelle you can program your own patches on the device itself (once you plug in a monitor, mouse and keyboard) or on your Mac or PC. Pure Data, powerful computer music programming environment, can be used to create patches. Suddenly all those hours you spent learning PD feel even more satisfying! ;)
Oh, and we almost forgot to mentin that Organelle has a small LED screen! As soon as we have sound demos and video demos we'll be putting these up for you to enjoy…
Critter are keeping the price and availability cards close to their chests for now… what we do know is Organelle will be shipping in 2015. Any guesses on the price? Post in the comments please!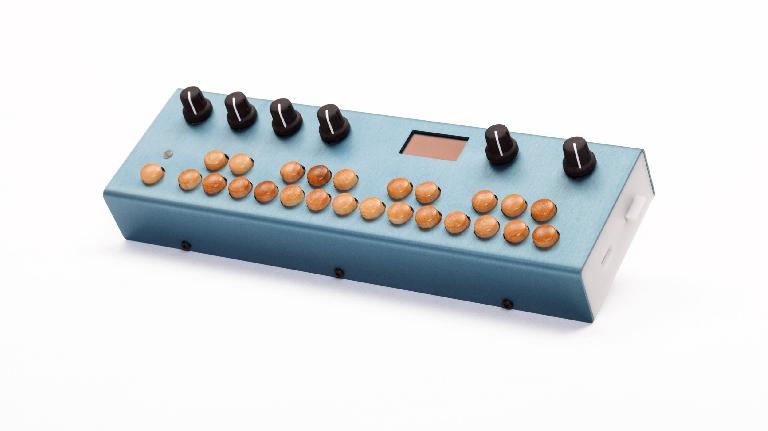 Features
¼" Stereo Audio Input Jack
2x ¼" Mono Audio Output Jack (L & R channels)