So you've got yourself set up with Traktor, you've been mixing for a while, and now you want to go a little further. It's time for you to take your audience on a musical journey through sound, while you explore new creative musical possibilities. Sound like fun? Let's get started.
In Tune and On Time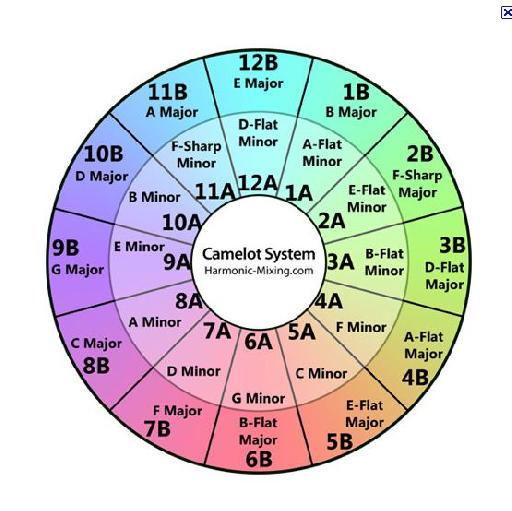 I'm a believer in mixing in key when playing DJ sets. Harmonic mixing takes the guesswork out of blending your tracks together, especially if you have new songs in your crates. By mixing harmonically, you can use the keys of the tracks to create complementary blends that sound good. Once you master harmonic mixing, you can employ techniques like 'energy mixing' to create the impression that the energy level on the dance floor is rising. Mixed in Key is an excellent software program that analyzes the keys of your tracks, and displays the keys of your songs using a numeric-system called the Camelot System, or the song's key.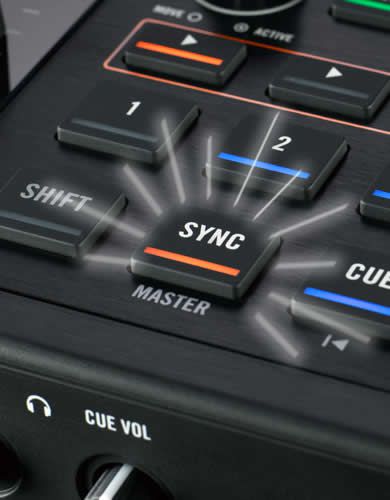 I highly recommend using Traktor's Sync function during your sets. The Sync function allows you to focus on blending and manipulating your musical selections, rather than matching the BPMs of two or more tracks. Sync gives you the ability to blend two or more tracks together; three or four deck mixing can be a challenging feat to accomplish without this useful feature.
Loops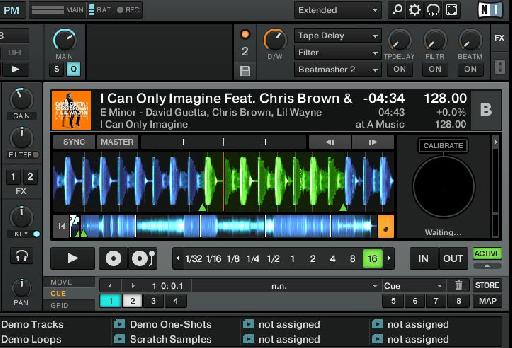 To create your own original tracks on the fly, use Traktor's loop feature. You can use bits and pieces of tracks to improvise, and make a new song. You may want to experiment with letting one track play, and blending in and out several different loops over the course of the track. You can also create live remixes by using loops of well known songs, and playing them over a basic beat. Once you have a loop running, alter the length of the loop for variation and artistic effect.
Sample City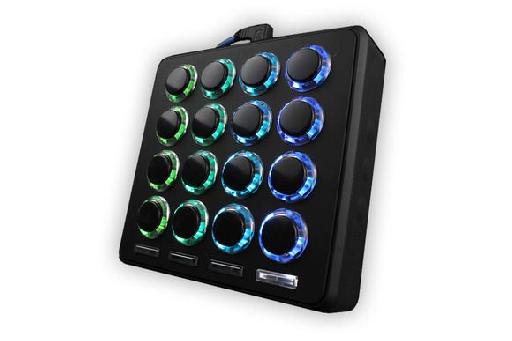 Raid your friend's hard drives for samples to drop in over your set, or create your own original samples by playing instruments or recording emcees. If you want to play samples in your set, make sure your samples are in key with the tracks you are playing. Make use of Traktor's amazing range of effects, and layer effects overtop of your samples. Purchase a sleek controller, so you can play samples in real time, and take your controller with you when you play out. Seek inspiration from listening to real musicians improvise, and then get down to business on your own.
Think Outside the Box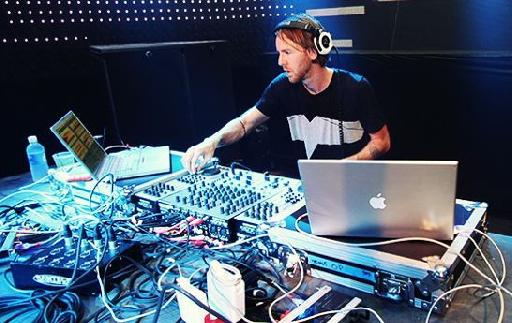 Another way to be creative with DJing is to add your own flair to your sets by incorporating another piece of hardware or software with Traktor. Since the early days of the DJ, DJs have been adding drum machines, and samplers to their sets. You can create your own original sound by adding in a piece of equipment that you like, and using it in combination with your digital setup in a way that makes sense to you. The equipment you choose to utilize could be anything from a controller to an analog synth, to Ableton or an iPad. Your setup may not be conventional, but it will represent you and your sound. Be daring; your audience will remember you for being original, and making creative use of technology.
Have fun on your journey, as you begin to explore unknown DJ territory. I hope you create an awesome set!