Melodyne is a great tool for creating vocal harmonies, especially when you're stuck for ideas. With Melodyne, you can test what notes work with your main vocal line. Other times you may want to create either a higher or lower vocal harmony, but your voice may not be able reach these registers. Melodyne can assist, allowing you to alter the tone and formant of the harmony to make it sound different from your voice. It's just as if there were two vocalists singing on your track.

Step 1 - Import Your Audio into Melodyne

I have created a Melodyne arrangement and have imported in my music and my main vocal. Here is the vocal and music:
And here is the vocal isolated:

As you can see in Melodyne, my main vocal is sitting around the F3-F4 range.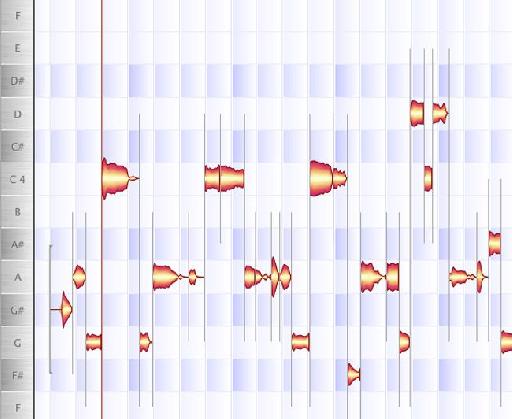 Step 2 - Create Your First Low Harmony

Now it's time to create our first harmony. I want to add a lower register vocal to my main vocal to give it a fuller sound. Select the main vocal track then press Command-A to select all on the track. Then choose: Edit > Paste Special > Copy and Paste Selection to Parallel Track. This now gives you a duplicate vocal to work with.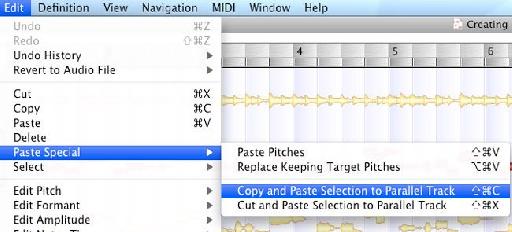 Double-click the audio to go into the Melodyne Audio Edit Window. Select all the audio, and go to the Edit Pitch (either from the Edit menu, or right-click to bring up the floating Edit menu and choose '