Lo zucchero Bytes Obscurium sta rapidamente diventando un go-to synth per me. Quando ho visto la prima volta, ho pensato che sembrava e suonava un po 'mentale, ma una volta a ottenere il blocco di esso, si mostra essere un modo molto intuitivo e divertente a venire con nuove idee musicali.
In questo rapido suggerimento che
Step 1 - Initialize
Il
Per Obscurium sia realmente inizializzato è necessario toccare il fondo i seguenti parametri nel loro stato attuale hanno proprio un grande impatto sulla vostra patch. Essi sono i seguenti:
Questo vi darà una singola sequenza di note che isn
Step 2 - Basic Setup
Prima di tutto, impostare l'Amp Env di essere innescato da l'arpeggiatore premendo il cursore a sinistra verso l'alto. Questo assicura la busta viene attivato ogni passo.
Impostare la scala cromatica per nella scheda passo così le note aren
Sei quindi libero di scegliere la corsia di Pitch e inizia a disegnare in una linea melodica. Le piazzole sono contrassegnati nella finestra principale e lì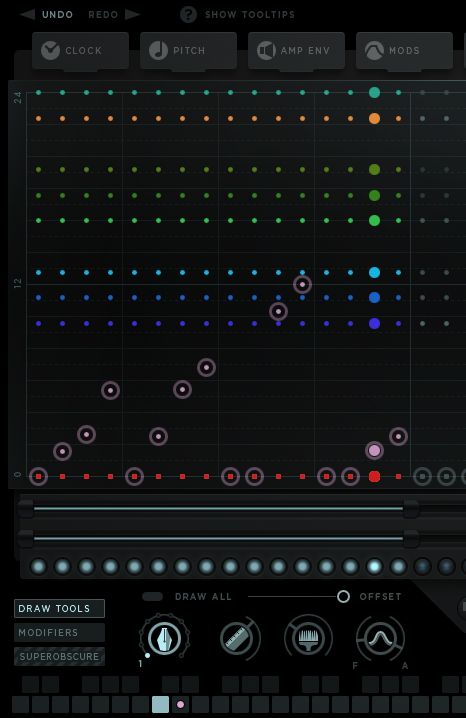 Zucchero Bytes Obscurium pitching in su.
io
[id audio = "36367"]
Step 3 - Go Crazy!!
Questa è la parte migliore di Obscurium. Una volta che hai una struttura melodica si può poi andare in altri parametri e solo cominciare a dipingere! Là 
Utilizzando il pennello casuale è un ottimo modo per provare solo un mucchio di roba e quando si ha qualcosa di simile si può mettere a punto con lo strumento penna.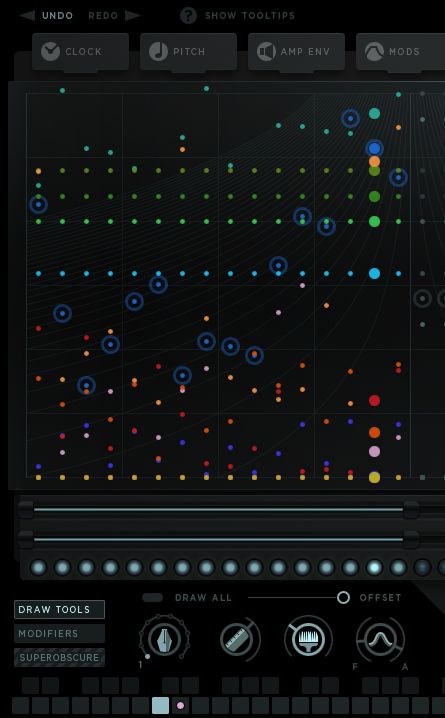 Pittura a passi in Sugar Bytes Obscurium.
Qui
[id audio = "36369"]
Step 4 - Use the Mod Lane
La corsia Mod può essere usato per controllare vari parametri nelle schede. Uno di questi è l'inviluppo Amp. Qui io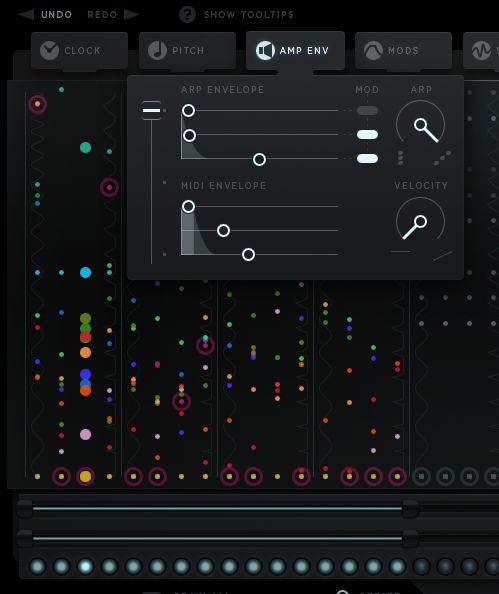 La corsia Mod a Sugar Bytes Obscurium.
Prendere un ascoltare.
[id audio = "36368"]
Step 5 - Offset the Lanes
Ecco
[id audio = "36370"]
Ora la cosa più cool con Obscurium è che si può compensare tutti i tuoi dati di sequenza su e giù tra le corsie utilizzando il cursore a destra. Ciò può produrre tutti i tipi di risultati strani e meravigliosi dando più variazioni. Qui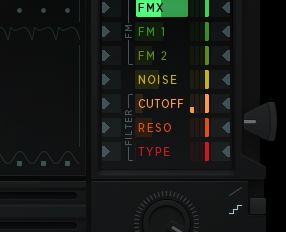 Corsie di compensazione possono provocare fantastiche varianti.
[id audio = "36371"]
Questo è letteralmente la punta dell'iceberg di ciò che Obscurium può fare. Una volta arrivati ​​nel usando le corde e le funzionalità cose Superobscurium diventano molto interessante. tu
Controlla!