I was not the greatest math student growing up. Math was always intimidating and I often got poor grades. Once I got into synthesis, I realized with a quickness that I was going to have to overcome some of that insecurity. There is no better way than to make synths. The desire outweighed the fear, and away I went.
With a little simple math in Reaktor, we can achieve some pretty useful results. As we saw in the MPVHub article I wrote about harmonics, we were able to use some math modules to get the harmonic series. In this article, we are going to use only a singe math module: Multiply.
We will navigate a drum loop using two knobs that determine the Sample Start time, Loop Start Value, and Loop Length Value.
Start with a new ensemble (File > New Ensemble) and open Structure view of the Default instrument.
Step 1:
Using Control-Click > Built-in Modules, create the following within the default instrument:
MIDI In > Notepitch
MIDI In > Gate
Sampler > Sampler Loop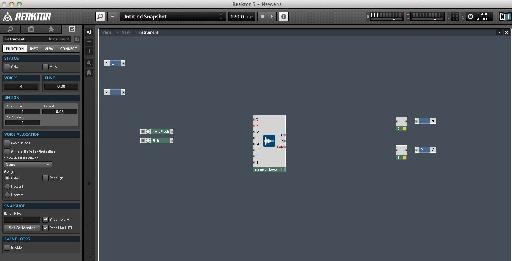 Step 2:
Control-Click, and select Built-In Modules > Math > Multiply
Step 3:
Control-Click on an input port of the Multiply Module, and create a control.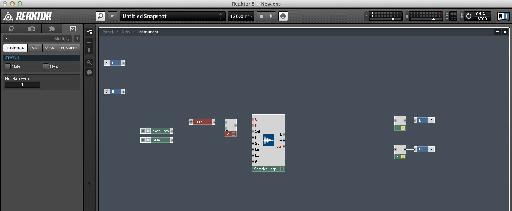 Step 4:
Control-click on the control attached to the Multiply module and select Properties. In the functions tab, give it the following values:
Max = 1

Min = 0

Num Steps =

Mouse Resolution = 12
Also, name it '