Virtual Analog synths aren't just great for creating bass patches and pads, they can also be put to work on drum and percussion sounds too. Creating these sorts of patches is really not a huge leap from programming basic instruments and you can use just about any synth out there.

In this Quick Tip I've used Reason's Thor 'Polysonic' synth to create a noise based percussion hit that can easily be transformed into other usable sounds.

Step 1 - Setting up your Oscillators

Making percussion sounds using synths is pretty straight forward. The main thing to focus on is whether you plan to make a tuned or atonal sound. In this case I want the sound to work in any project, so I'll be using a noise generator as my sound source.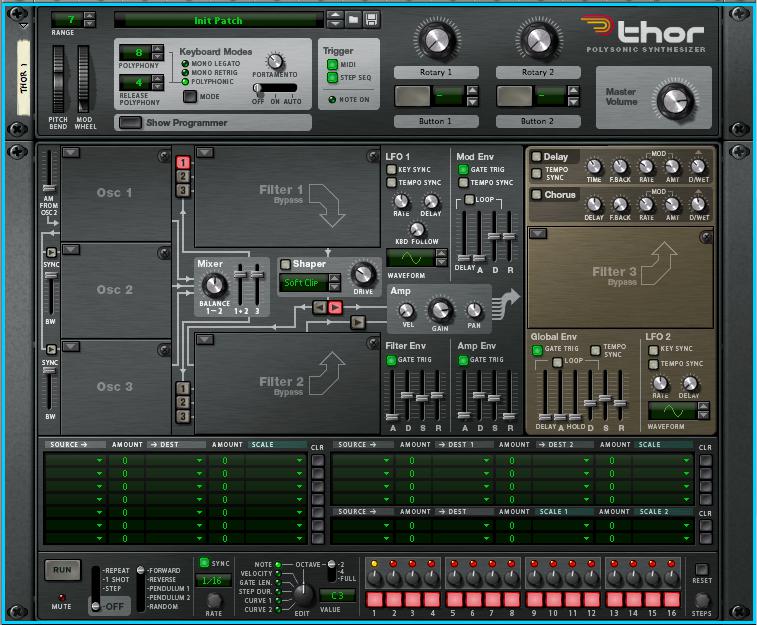 Thor is initialized
I started with an initialized Thor here and then activated one noise based oscillator. This is pretty much all we'll do in this area to create a number of different authentic sounding synth based percussion hits.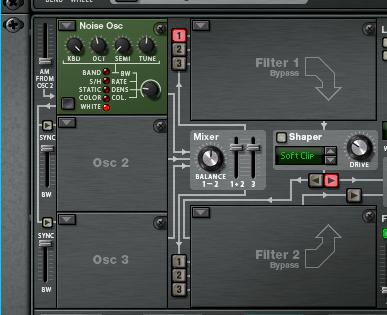 A single raw white noise oscillator is activated
The noise plays back in it's raw state:
Step 2 - Tuning the Envelopes and Filters

Of course we cannot create percussion sounds with oscillators alone, we'll need some sound shaping tools to be employed. In this case I'm using a decay based envelope and some light filtering.

Decay based envelopes are perhaps the most important part of creating percussion sounds with any synth. Essentially a decay based envelope uses a extremely low sustain setting and decays to a low level whether a key is held or released. This generates the most realistic drum sound possible.

In this case I have also added a decent amount of release to let our noise based effect ring out. A resonant low pass filter with a healthy amount of drive was then used to add some extra harmonics to our noise hit.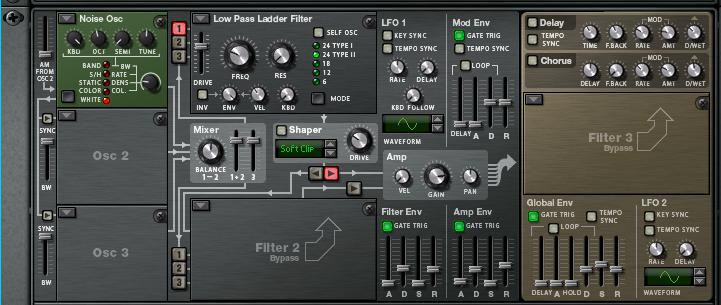 Some basic tweaks to the filter and envelope make a huge difference
The filter was then modulated by the filter envelope using very similar decay based settings to the dedicated amp envelope. The whole thing adds up to a pretty snappy percussion sound that can be quickly turned into high hats or a snare-like hit.
The noise becomes a percussion effect:
Step 3 - Adding Tweaks and Effects

We can quickly and easily turn this sort of sound into another percussion effect by tweaking the amplitude envelope. You can hear that just opening up our release time changes the percussion stab to a hat / cymbal like sound. Simple but very effective!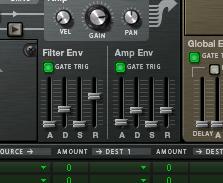 By slightly tweaking a few parameters we have a cymbal like sound
The noise hit is edited to sound more like a synth cymbal:
Need more tips and tricks? Check out this extensive range of Reason Tutorials.